PGY-2 Oncology Pharmacy Residency

The purpose of this residency program is to provide advanced training for pharmacists in the fields of oncology, malignant and benign hematology, and blood and marrow transplantation. Pharmacists in the program will work as part of a multidisciplinary team to provide optimal pharmaceutical care for these patient populations. In addition, pharmacists will be capable of developing and supporting quality improvement initiatives and research efforts in the field, conduct self-assessment and commit to continuous self-learning.
The various components of this residency program shall be continuously evaluated to ensure the quality of each experience. As institutional and/or organizational dynamics change, revisions and modifications of the program may be necessary to fulfill the original established program goals.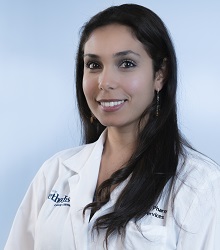 Hanna Zaghloul, PharmD, BCOP
Residency Program Director
Clinical Specialist in Hematology/Oncology
PharmD, University of North Carolina at Chapel Hill
PGY1 Pharmacy Residency, Houston Methodist Hospital
PGY2 Oncology Residency, Houston Methodist Hospital
Contact Information:
Houston, TX 77030
Tel.713.441.1858
Fax 713.441.1225
Accreditation:
Fully accredited by the American Society of Health-System Pharmacists (ASHP)
Program Duration:
12 months
Positions Available:
Two
Stipend:
Approximately $49,700/year
Benefits:
Paid time off (PTO) for vacation, holidays, personal reasons, severe weather emergencies, family or personal short-term illness (approximately four weeks)
Health, dental, vision and life insurance
403B retirement plan
Application Deadline:
All application materials are due January 5th.
Apply through the online PhORCAS system.
Send in application materials as early as possible, before the deadline, as interview slots are limited.
Interview:
Onsite interview required
Licensure Requirements:
Must be a registered pharmacist in Texas within 90 days of start date. This process should be started immediately after matching with Houston Methodist Hospital to ensure timely licensing.
For further information on licensure, contact the Texas State Board of Pharmacy:
Texas State Board of Pharmacy
William P. Hobby Building
333 Guadalupe, Suite 3-600, Box 21
Austin, TX 78701-3942