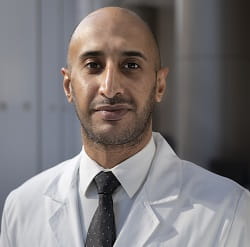 Abdullah Alshehry, PharmD, MBA
PGY1 International Graduate Pharmacy Resident
Email: aoalshehry@houstonmethodist.org
Born and raised in Riyadh, Saudi Arabia, Abdullah earned his Bachelor of Science in Pharmaceutical Sciences from King Saud University in 2010 and worked for 5 years as a hospital pharmacist at King Fahad Medical City. Then, he completed his Doctor of Pharmacy and Master of Business Administration at Long Island University, Brooklyn, NY in 2020. His current practice interests include critical care, infectious diseases, and emergency medicine. He plans to pursue a PGY2 in one of areas of interest. In his spare time, Abdullah enjoys traveling, watching movies, and working out.
Major research project: Comparative differences in baseline characteristics and risk factors among patients readmitted with Venous Thromboembolism (VTE) events versus those without VTE events within 30 days of hospital discharge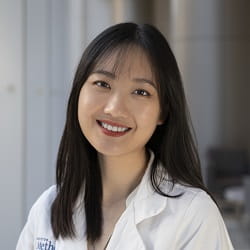 Jingshi Chen, PharmD
PGY1 International Graduate Pharmacy Resident
Email: jchen2@houstonmethodist.org
Iris is originally from Chengdu, China. She earned her Bachelor of Science Degree in Chemistry at Rhodes College and her Doctor of Pharmacy Degree at the University of Iowa. Her current practice of interests include cardiology, critical care, and pain and palliative care. She plans to pursue a PGY2 residency in the future. In her spare time, she enjoys watching movies, cooking, working out, and trying out new restaurants.
Major research project: Evaluation of outcomes with apixaban or rivaroxaban use for venous thromboembolism in hospitalized patients with end-stage renal disease receiving renal replacement therapy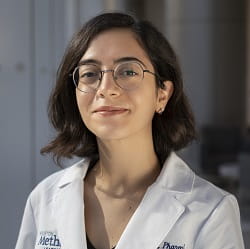 Hala Halawi, PharmD
PGY1 International Graduate Pharmacy Resident
Email: hhalawi@houstonmethodist.org
Hala was born and raised in Lebanon. She earned her Doctor of Pharmacy degree from the Lebanese American University in June 2020. Her current practice interests include internal medicine, cardiology, and critical care. She hopes to purse a PGY2 pharmacy residency in one of these areas next year. In her spare time, she enjoys cooking, reading, hiking, and practicing yoga.
Major research project: Incidence of major GI bleeding events in LVAD patients on statin therapy