Leukemia, Lymphoma & Myeloma Treatment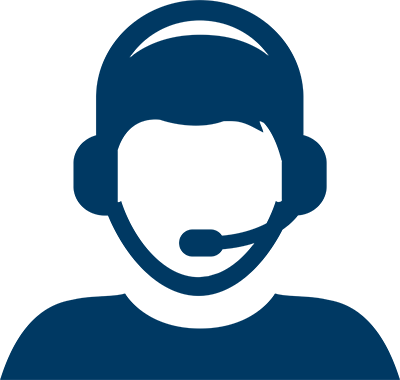 Let Us Help You Find A Doctor
Let Us Help You Find A Doctor
Find a Specialist Near You

Choose a Cancer Center Location
Our specialists provide personalized, cutting-edge treatment for leukemia, lymphoma and multiple myeloma in an environment that's compassionate and supported by a team-based approach and research. We provide this advanced cancer care at each of our seven locations across the Greater Houston area, allowing you or your loved one to receive treatment close to home or work.
We also offer access to clinical trials that offer potentially promising blood cancer treatments not available to the general public. Our goal is to provide an effective treatment plan that also preserves healthy tissue and cells.
Depending on the type of cancer and any specific features of your particular cancer, your care team may use one or more of the following leukemia, lymphoma and multiple myeloma treatment options:
Chemotherapy
Chemotherapy uses drugs to stop the growth of cancer cells, either by killing the cells or by stopping them from dividing. It's the primary mode of treatment for leukemia, but it's also used to treat lymphoma and multiple myeloma.
When chemotherapy is taken by mouth or intravenously, the drugs enter the bloodstream and can reach cancer cells throughout the body (systemic chemotherapy).
Radiation Therapy
Radiation therapy is a cancer treatment that uses high-energy X-rays or other types of radiation to kill cancer cells or keep them from growing. It's often used to treat blood-related cancers in combination with chemotherapy.
Immunotherapy
Immunotherapy uses medications to stimulate a person's immune system to more effectively recognize and destroy cancerous cells. Numerous types of immunotherapy can be used to treat cancer, either alone or in combination with other treatments.

Some immunotherapy treatments are given as intravenous infusions. Others are injected directly into the tumor or via other methods. With all immunotherapy treatments, your care team will discuss the rationale for this approach and its potential side effects.
Bone Marrow Transplant
In some cases, a bone marrow transplant, also called a stem cell transplant, may be used to treat leukemia, lymphoma or multiple myeloma. This treatment allows higher doses of chemotherapy to be given.
In this procedure, performed at our Texas Medical Center location, doctors administer high-dose chemotherapy (sometimes along with radiation therapy) followed by an infusion of healthy stem cells that work to restore your bone marrow. These stem cells can be collected from a donor or your own bone marrow.
Targeted Therapy
Targeted therapy is a newer type of treatment for leukemia and lymphoma. It uses drugs that specifically recognize and target cancer cells without harming normal cells. One common advantage of targeted therapy over chemotherapy is that the targeted drugs are associated with less severe side effects and can be taken orally.
Choose a Doctor at One of Our Locations