The exceptional treatments, care and services we deliver are the result of our appreciation for the estimated 21,000 employees and 5,500 doctors who staff our hospitals, research institute and imaging, emergency and rehabilitation centers.

Our other honors include: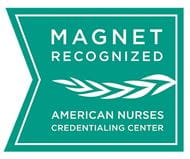 Houston Methodist Hospital's and Houston Methodist Willowbrook Hospital's distinction for nursing excellence and quality patient care by the Magnet Recognition Program of the American Nurses Credentialing Center. The center, which is part of the American Nurses Association, recognizes health care organizations that promote nursing excellence and quality patient outcomes, while providing safe and positive work environments. Recognition renewal requires proof of sustained and improved magnet concepts, performance and quality.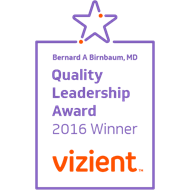 Houston Methodist Hospital's selection for the 2016 Bernard A. Birnbaum, MD, Quality Leadership Award for excellence in delivering high-quality health care from Vizient, formerly known as UHC. Vizient is an alliance of 107 academic medical centers and 234 of their affiliated hospitals from which we gather data to compare ourselves with other members and gauge our progress in achieving patient satisfaction.