Cardiovascular Prevention & Wellness Program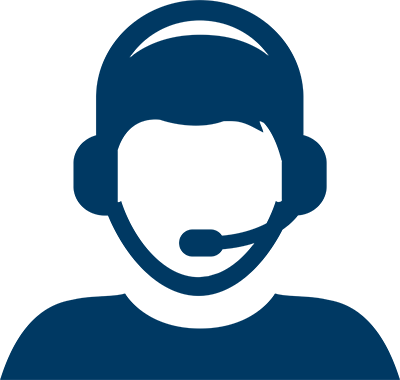 Let Us Help You Find a Doctor
Let Us Help You Find a Doctor


We know each heart has unique needs when it comes to treatment. That's why our specialists collaborate to provide the best care possible.
Our Cardiovascular Prevention and Wellness Program is designed to help prevent heart disease in people who have a high risk of developing it, as well as help those already suffering from cardiovascular disease from experiencing another cardiac event.
Our team of specialists work together to provide care for individuals who have:
A personal history of cardiovascular disease, especially in people younger than 60
A strong family history of heart attack, stroke or peripheral artery disease
Cholesterol disorders that are difficult to control
Familial hypercholesteremia
Diabetes
High coronary artery calcium scores
Metabolic syndrome
Difficult to control blood pressure
Obesity
Conditions that increase risk of premature cardiovascular disease, including pre-eclampsia, low testosterone and inflammatory diseases
An Expert Team Providing Personalized Cardiovascular Care
Our preventive cardiology experts know that there's no one-size-fits-all approach to heart disease prevention.
With expertise in a range of cardiovascular wellness services and imaging techniques, our team collaboratively designs a care plan customized to your specific needs — helping you reduce your risk of developing heart disease and achieve your highest level of cardiovascular health and well-being.
Not only is our team dedicated to providing excellent care within our program, we're are also setting the standard of care used to prevent heart disease across the country and performing groundbreaking research to identify mechanisms of early disease, as well as programs to improve outcomes.
Highlights of our program include:
A comprehensive team comprised of world-renowned experts in preventive cardiology
Access to advanced cardiac imaging to provide comprehensive assessments for early detection of cardiovascular disease
A commitment to using precision medicine tools to enhance our understanding of cardiovascular disease
Collaborative development of a care plan tailored to your unique risk factors and cardiovascular wellness
Meet the Team
Khurram Nasir, MD, MPH, MSc
Director, Cardiovascular Prevention and Wellness Program
Co-Director, Center for Outcomes Research
Kershaw Patel, MD
Director, Cardiometabolic Health Program
Tirhas Ohonba, AGACNP-BC
Nurse Practitioner
Preventive Cardiology Services We Offer
Comprehensive Cardiovascular Risk Assessment
If you have a high risk of developing heart disease, we provide personalized programs designed to reduce your risk factors and prevent disease from developing.
Our experts determine your cardiovascular risk by assessing:
Traditional risk factors, such as cholesterol levels and blood pressure
Targeted blood tests for metabolic disorders
Family history and genetics
Imaging tests of the heart and blood vessels
Lifestyle, nutrition and social risk factors
Additional risk factors such as sleep disorders, financial stress, depression and anxiety
This detailed evaluation enables our preventive cardiologists to create a targeted and individualized lifestyle and medical management plan that can keep heart disease from worsening and help improve your quality of life.
We also partner with Houston Methodist experts in weight management, endocrinology, neurology, oncology, obstetrics and rheumatology, since other conditions may also impact your risk.
For lipid and cholesterol disorders that are hard to control, our experts provide personalized risk assessments, as well as education and counseling on healthy lifestyle practices.
We have expertise managing:
Hypertriglyceridemia
Severe hypercholesterolemia
Familial and primary lipid disorders
The initiation of both statins and non-statin therapies, including PCSK9 inhibitors
Cardiometabolic conditions, including diabetes, kidney disease and fatty liver disease, are linked to heart disease.
If you have one of these conditions, our team can help reduce your risk of heart disease by:
Providing lifestyle counseling
Tailored treatment plans with newer medications that help the heart, like SGLT2 inhibitors and GLP-1 receptor agonists
High Blood Pressure (Hypertension) Management
Hypertension, also called high blood pressure, is a common condition affecting millions of adults in the U.S. and is linked to heart attacks, strokes, and heart failure.
Our expert team can help you:
Achieve the close monitoring needed to reach your blood pressure goals
Understand which healthy lifestyle practices and personalized medications can help reduce and manage your blood pressure
Manage resistant hypertension
Tailored Cardiovascular Disease Management
For individuals with established cardiovascular disease, our expert team uses evidence-based medicine and novel treatment options to make the management of cardiovascular disease even more personalized and effective.
In addition to medical management, we place an emphasis on optimizing heart-healthy lifestyles. Our preventive cardiology experts work closely with the team to provide counseling, support and regular monitoring or checkups. These services include:
Nutrition consultation with heart-healthy eating plans
Weight loss help, if needed
Referrals to a behavioral psychologist or exercise physiologist, if appropriate
Stress reduction practices