Cardiovascular Prevention and Wellness

Cardiovascular disease is the leading cause of death for both men and women in the U.S. Houston Methodist's Cardiovascular Prevention and Wellness Program is committed to helping you reduce your risk of developing cardiovascular disease and achieving your highest level of cardiovascular health and well-being.
Personalized Cardiovascular Care
Our preventive cardiology care is based on the principle that each person is different. Our experts use a collaborative approach to customize a care plan that's unique to your specific condition and needs. Our goal is to prevent and manage cardiovascular disease by providing the right medical care to the right person at the right time. We do this by:
Offering comprehensive assessments for early detection of cardiovascular disease using cardiac imaging
Enhancing our understanding of cardiovascular disease biology with precision medicine tools
Providing personalized care plans designed by a multidisciplinary team
Preventive Cardiology Services We Offer
Our program is designed to help prevent cardiovascular disease in people who have a high risk of developing it, as well as help those already suffering from cardiovascular disease from experiencing another cardiac event.
Comprehensive Cardiovascular Risk Assessment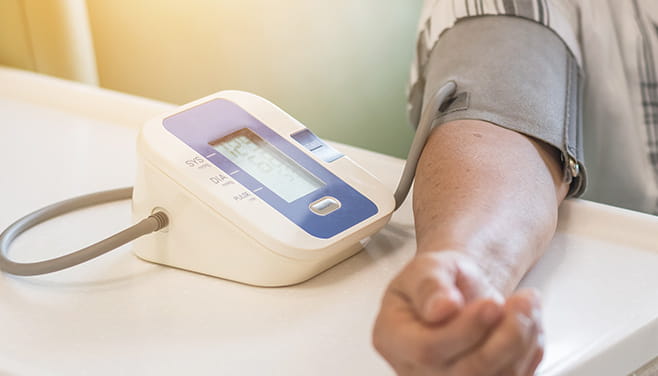 For those who have a high risk of developing cardiovascular disease, we offer personalized programs designed to reduce risk factors and prevent disease from developing. We also further refine risk among individuals with established cardiovascular disease.
Individuals at high risk of developing cardiovascular disease include those with:
A personal history of cardiovascular disease, especially in people younger than 60
A strong family history of heart attack, stroke or peripheral artery disease
Cholesterol disorders that are difficult to control
Familial hypercholesteremia
Diabetes
High coronary artery calcium scores
Metabolic syndrome
We specialize in evaluating people with complex circumstances, including young men or women with atypical risk factors and those with a strong family history of cardiovascular disease.
Our team of specialists determine a person's cardiovascular risk by assessing:
Traditional risk factors, such as cholesterol levels and blood pressure
Targeted blood tests for metabolic disorders
Family history and genetics
Imaging tests of the heart and blood vessels
Lifestyle, nutrition and social risk factors
Additional risk factors such as sleep disorders, financial stress and depression and anxiety
We also partner with Houston Methodist experts in weight management, endocrinology, neurology, oncology, obstetrics and rheumatology, since other conditions may also impact your heart disease risk.
This detailed evaluation enables our preventive cardiologists to create a targeted and individualized lifestyle and medical management plan that can keep cardiovascular disease from worsening and help improve your quality of life.
Tailored Cardiovascular Disease Management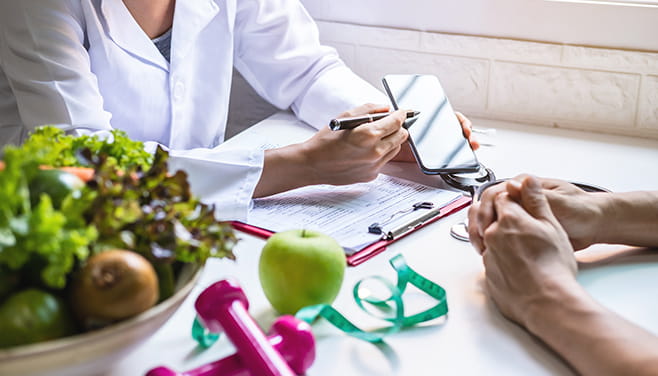 For individuals with established cardiovascular disease, or for those who are at higher risk, our expert team uses evidence-based medicine and novel treatment options to make the management of cardiovascular disease even more personalized and effective.
In addition to medical management, we place an emphasis on optimizing heart-healthy lifestyles. Our preventive cardiology experts work closely with the team to provide counseling, support and regular monitoring or checkups. These services include:
Nutrition consultation with heart-healthy eating plans
Weight loss help, if needed
Referrals to a behavioral psychologist or exercise physiologist, if appropriate
Stress reduction practices
About one to two months after your initial comprehensive evaluation and implementation of a personalized plan, we ask that you return for a follow-up visit to refine the plan, reinforce changes in your treatment and lifestyle and discuss any ongoing issues. We often ask that you return again after six months and 12 months to further optimize your treatment plan, if needed, and offer support to maximize your cardiovascular health. Our care continues according to your individual risk and need — in collaboration with your primary care team.
Cardiovascular Prevention and Wellness Program

Houston Methodist DeBakey Heart & Vascular Center
6550 Fannin St.
Smith Tower, Suite 1901
Houston, TX 77030
Scheduling: 713.441.1100
Share: