Elderly patients with severe aortic stenosis often are too ill to undergo open cardiac surgery. However, many of these patients now may be treated with transcatheter aortic valve replacement (TAVR). TAVR procedures are performed at
Houston Methodist DeBakey Heart & Vascular Center
by our Valve Clinic team, which includes surgeons, interventional cardiologists and cardiac imaging experts who are leading the way in TAVR technology. In fact, heart surgeon,
Dr. Michael Reardon
, was the national PI for various TAVR trials including the CoreValve IDE trials, the SurTAVI trial and the Reprise III trials.
The
Valve Clinic
team has access to all commercially available valves as well as multiple new generation TAVR valves currently only available in research studies.
TAVR Criteria
The graphic below shows criteria we use to evaluate TAVR candidates. Certain patients determined to be at least moderate risk for surgical aortic valve replacement are considered for TAVR. Alternative treatments are available for patients who do not qualify.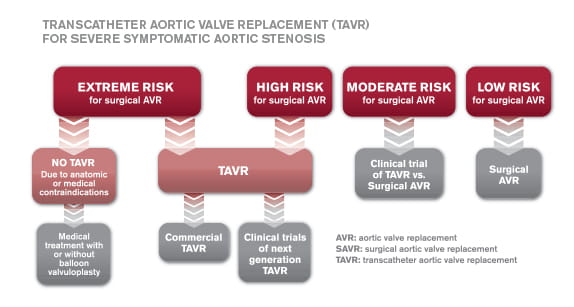 TAVR Workflow
The graphic below shows the process Houston Methodist DeBakey Heart & Vascular Center follows after a TAVR patient referral. Following treatment, we are committed to always referring patients back to their original physicians, which benefits patients and their referring physicians.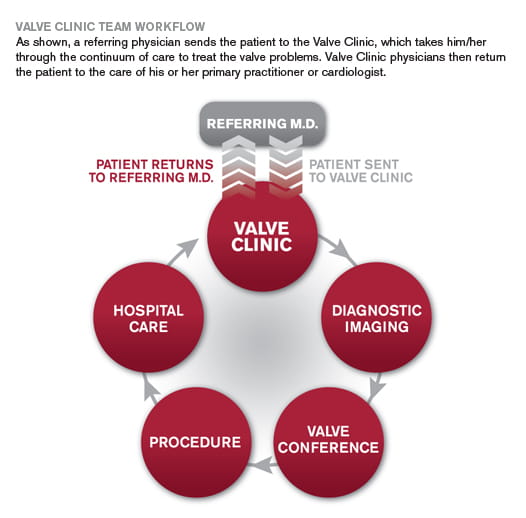 TAVR Animations
The following animations demonstrate the function of the commercially available Medtronic CoreValve® and the Edwards SAPIEN Transcatheter Heart Valve.
Please contact us to refer a patient for TAVR consideration or learn more about our criteria.
By phone: Call 713.441.2863
Online: Complete our
online referral form
Valve Clinic
Houston Methodist DeBakey Heart & Vascular Center
6550 Fannin St.
Smith Tower, Suite 1401
Scheduling: 713.441.2863

Share: