From Olympic gymnasts and high school athletes to professional ball players and Houston Ballet dancers, patients of all ages and from all walks of life have found relief from their bone and joint problems, thanks to Houston Methodist Orthopedics & Sports Medicine. Here are just a few of their stories
— and ours.
From a Severe Break to the U.S. Men's Gymnastics Team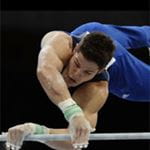 Chris Brooks was a member of the U.S. Men's Junior National Team for gymnastics when he severely broke both forearm bones when he fell following a double backflip over the high bar. Dr. Korsh Jafarnia, a hand and upper-extremity specialist, performed surgery, placing plates and screws to set the bones and to prevent any permanent damage to the arm. Together, Dr. Jafarnia and the specialized hand therapy team worked with Chris to achieve not only full recovery, but also the physical ability to return to his training and ultimately to compete in the 2012 London Summer Olympics. Chris says, "Dr. Jafarnia and the whole physical therapy crew are a crucial part of the possibility of my dream coming true. I definitely wouldn't be where I'm at today if it wasn't for them."
Primary Care Sports Medicine Helps Mom of Two Achieve Health Goals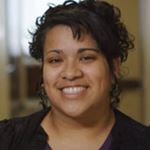 Kenia Hamilton came to see Dr. Christian Schupp for a routine checkup. She was concerned about her weight and the excessive fatigue she was feeling at her age. With two children and hoping to have more, Kenia was concerned about keeping up with them. She and Dr. Schupp discussed her activity level and how they could work together to help her achieve better health and greater energy. For Kenia, Dr. Schupp focused on something she enjoyed — jogging. Primary care sports medicine specialists train people on ways to stay active and reach their personal health goals. They have the expertise to care for a variety of injuries and conditions, and often work with patients to address general concerns like Kenia's. Kenia says, "With Dr. Schupp's advice and support I'm really excited about my future."
Football Player Experiences 100% Recovery of Torn ACL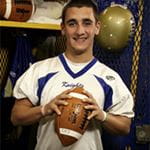 CFootball has long been the love of Jake Burkhalter's life, having played the game since he was six years old. By age 16, he had earned a spot on his high school varsity team. One night during a game, Jake's knee seemed to pop in the wrong direction, and he feared the worst — being taken off the field due to injury. He was taken to Houston Methodist Sugar Land Hospital, where the specialists diagnosed a torn ACL (anterior cruciate ligament), a common knee ligament injury in rigorous sports. After surgery and a physical therapy regimen of focused exercises followed, Jake is thankful for his complete recovery, focused on tackling whatever the next game brings.
ACL Reconstruction Helps Young Soccer Player Get Back in the Game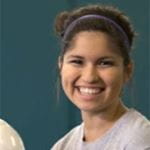 Briana Mayorga, a young soccer player, twisted her knee and tore her anterior cruciate ligament (ACL). Dr. Bruce Moseley, who serves as team physician to professional and amateur athletes, performed ACL reconstructive surgery to repair Briana's knee. Understanding that the procedure can be difficult for even a seasoned athlete, Briana set her sights on recovery and getting back in the game. Dr. Moseley and the rehabilitation team worked to help Briana keep moving, regain full motion and resume playing the game she loves. "I wouldn't wish this on anybody, especially at this age," says Briana. "But if you have to deal with it, the best place to deal with it is at Houston Methodist."