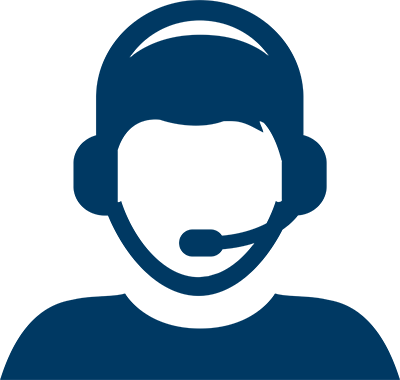 Let Us Help You Find a Doctor
U.S. PATIENTS:713.790.3333
INTERNATIONAL PATIENTS:+1.713.441.2340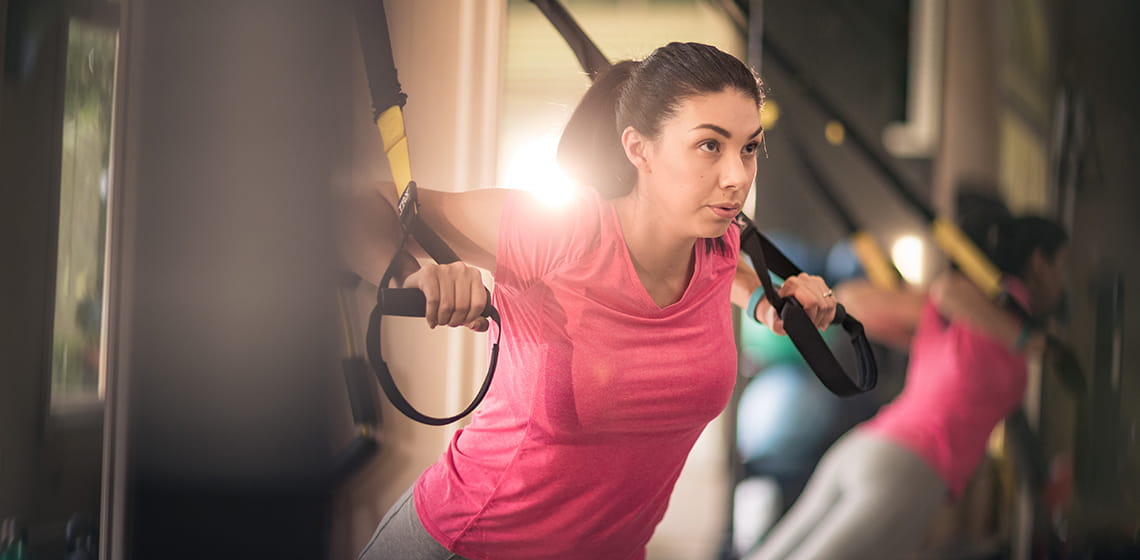 The shoulder is one of the most flexible joints in the body, yet it is also the most prone to pain and injury. When you suffer from progressive shoulder pain — caused by arthritis, aging, overuse, incorrect use or injury — daily activities can often become difficult, if not impossible.
The orthopedic specialists and physical therapists at Houston Methodist Orthopedics & Sports Medicine are committed to restoring your shoulder mobility and eliminating your pain. They are trained in the most complex conditions and are leaders in the latest minimally invasive shoulder procedures.
Houston Methodist is proud to be trusted by many of Houston's professional sports teams and performing arts organizations. And because we treat and repair the shoulders of world-class athletes and performers, we are better able to treat you.
Shoulder Conditions We Treat
The shoulder is a complex and versatile joint. It can move in several directions, allowing us to push, pull, lift, throw and more. Because the shoulder is stabilized by an intricate network of smaller muscles and ligaments, it is vulnerable to injury, wear and tear.
Houston Methodist shoulder specialists treat all shoulder conditions, including:
Osteoarthritis
Rheumatoid arthritis
Post-injury arthritis
Frozen shoulder
Impingement
Tendonitis
Bursitis
Rotator cuff tear
Shoulder dislocation (partial and total)
Fractures
Instability
Shoulder separation
If your shoulder pain is severe or lasts longer than a few weeks, schedule an appointment with one of our shoulder specialists. We are able to determine a customized treatment plan and correct problems much faster when conditions are diagnosed early.
Shoulder Treatments
Our shoulder specialists provide complete treatment options, from non-surgical therapies such as physical therapy and injections to complex shoulder surgery. Our goal is to help you return to everyday activities again and to keep you moving.
Our treatments include:
Total shoulder replacement
Partial shoulder replacement
Reverse shoulder replacement
Ulnar collateral ligament (UCL) reconstruction
Shoulder resurfacing and reconstruction
Rotator cuff repair
Fracture repair
Shoulder arthroscopy
Steroid injections
Experiencing shoulder pain? We can help. Call us at 713.790.3333 to discuss your options.
Find a Specialist Near You
We offer shoulder care expertise at convenient locations throughout the Greater Houston area.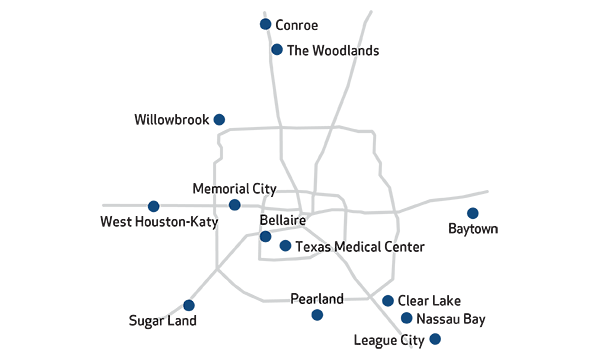 6445 Main St., Suite 2500
Houston, TX 77030
713.441.9000
6550 Fannin St., Suite 2600
Houston, TX 77030
713.790.1818
5505 W. Loop S. Fwy.
Houston, TX 77081
713.441.9000
1677 W. Baker Rd., Suite 1701
Baytown, TX 77521
281.427.7400
4015 Interstate 45 N., Suite 110
Conroe, TX 77304
936.321.8000
2220 E. League City Pkwy., Suite 200
League City, TX 77573
713.363.9090
9090 Katy Fwy., Suite 200
Houston, TX 77024
713.353.5770
2020 Nasa Pkwy., Suite 230
Nassau Bay, TX 77058
713.363.9090
8520 W. Broadway St., Suite 100
Pearland, TX 77584
713.441.9000
16811 Southwest Fwy., Suite 200
Sugar Land, TX 77479
281.690.4678
Medical Office Building 1
18400 Katy Fwy., Suite 200
Houston, TX 77094
832.522.8280
13802 Centerfield Dr., Suite 300
Houston, TX 77070
281.737.0999
17183 Interstate 45 S.
Medical Office Building 1, Suite 210
The Woodlands, TX 77385
936.321.8000
Share: