About Courtney & Jim Nantz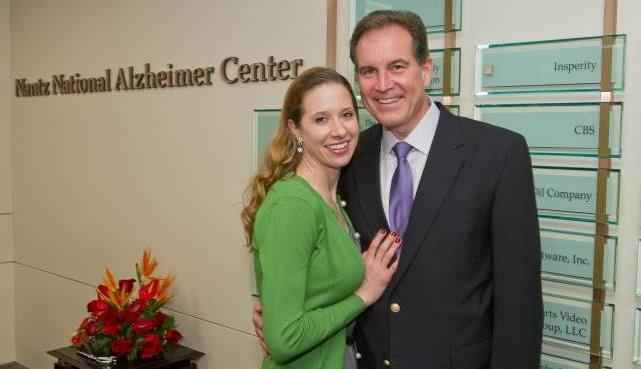 The Nantz National Alzheimer Center (NNAC), created by Emmy Award winning CBS Sports commentator Jim Nantz, his wife Courtney, and Houston Methodist Hospital, provides an environment for comprehensive care of Alzheimer's patients and their families. The center conducts cutting-edge research and provides state-of-the-art training for physicians and health professionals related to Alzheimer's disease and dementing illnesses.
Courtney and Jim Nantz partnered with Houston Methodist in honor of Jim's father, Jim Nantz Jr., who died in 2008 after suffering from Alzheimer's disease for 13 years; and as a lasting tribute to his mother, Doris, and sister, Nancy for their tireless efforts as caregivers. He chose Houston Methodist Hospital because of the care his father received and because of the many distinguished physicians and forward-thinking researchers at Houston Methodist.
The NNAC is dedicated to generating increased funding and awareness leading to innovation and discovery of new diagnostics for early and accurate detection of Alzheimer's disease and related dementing diseases. In addition, the center will be devoted to finding treatments that prevent, arrest, and even reverse the ravages of these devastating diseases to ultimately find a cure one day.

Watch the video about Jim Nantz's commitment to the Nantz National Alzheimer Center.