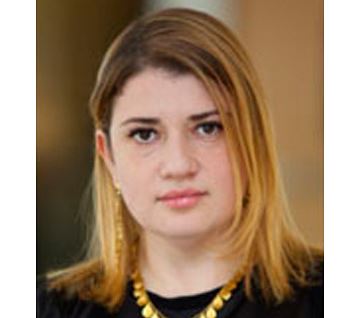 Biana Godin (Vilentchouk), PhD, MScPharm
Assistant Professor of Nanomedicine
Houston Methodist Academic Institute
Dr. Godin's research focuses primarily on the following four areas:
Targeting liver metastasis with advanced nanocarriers
Physical sciences in oncology
Novel strategies to target tumor microenvironment
Nanovectors for improved treatment of infectious diseases
The main objective of these studies is to provide innovative approaches to cancer treatment and diagnosis. Dr. Godin Vilentchouk is one of the key team members on two multicenter, multi-investigator National Institutes of Health (NIH) National Cancer Institute grants: Physical Science in Oncology and the Center for Cancer Nanotechnology Excellence. She is a principal investigator (PI) on a Telemedicine and Advanced Technology Research Center/Department of Defense (TATRC/DoD) seed-grant and two NIH pilot projects. Dr. Godin Vilentchouk's research interests also include nanomedicine applications in cardiology and infectious diseases.