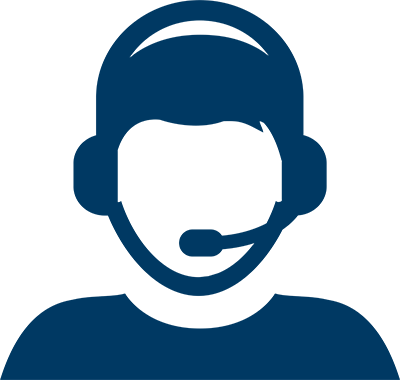 Let Us Help You Find a Doctor
Let Us Help You Find a Doctor
Houston Methodist DeBakey Heart & Vascular Center
is the world's leading medical destination for treatment of cardiac tumors. Renowned cardiovascular surgeon
Michael J. Reardon, MD,
and the center's dedicated team of imaging specialists, cardiologists, oncologists and surgeons have spent a quarter of a century studying cardiac sarcomas (malignant heart tumors). Reardon has performed more autotransplantations for cancerous heart tumors than any other doctor globally and written most extensively about treating them. Houston Methodist sets the standard on how the world approaches and treats these diseases, and Reardon frequently is consulted by doctors at other highly reputable hospitals.
In 1998, Reardon performed the world's first successful autotransplantation for a malignant heart tumor and is recognized as the pre-eminent expert in this technique. He travels around the world to teach autotransplantation and helps other hospitals develop their own programs, as part of what he describes as his lifelong quest to treat heart tumors. The average heart surgeon sees few of these cases throughout a career. Reardon sees three or four a month because patients come from all over the world for his expertise.
LEADING THE WAY IN AUTOTRANSPLANTATION — DR. Michael J. REARDON
Houston Methodist continues to pioneer advanced techniques for treating the diseased heart, including autotransplantation — removing the heart to access a malignant tumor, then returning it to the body, cancer-free.
Our center and the University of Texas MD Anderson Cancer Center created the heart tumor program to collaborate with colleagues nationwide and develop patient treatments. These treatments, including autotransplantation, offer hope to patients, who often are told by doctors elsewhere there is no way to treat them. Reardon credits his mentors and teachers, including the legendary cardiovascular surgeon Dr. Michael E. DeBakey, with inspiring him to try and master autotransplantation to save patients with malignant heart tumors

"I knew (autotransplantation) would work, and I thought about it a lot," Reardon said. "It was something I spent considerable time thinking about and planning out in my mind. I knew there were going to be other patients who needed this."

Reardon takes the heart out of the body, removes the tumor, reconstructs the heart and re-implants it. Each case is different. Using advanced imaging, Reardon builds a 3-D model of the tumor and practices on it before he performs each surgery.

"I see patients the age of my daughters," he said. "They have children the ages of my grandkids. They have often been told nothing can be done. I would not want that for my daughters. I would like to treat these patients the way I would like my daughters treated. I think we give these people the best hope in the world. I'll remember these people until the day I die. Every case resonates with me."


Left untreated, heart tumors, including those that are noncancerous, can lead to complications such as:
Heart murmur — an extra or unusual sound heard during a heartbeat
Blood flow blockage caused by tumor degeneration


Primary heart tumors – often benign, or noncancerous, including:
Myxoma – the most common primary benign tumor, typically in the left atrial chamber
Papillary fibroelastoma – often in or around the heart valves
Cardiac paraganglioma – usually in the roof of the left atrium
Hemangioma – in the pericardium, ventricles, atria or tricuspid valve
Lipoma – often removed because of malignancy risk
Fibroma – most common in infants and children
Castleman's disease – rare disorder caused by a benign lymph node tumor that spreads to the heart
Malignant heart tumors, including:
Angiosarcoma – aggressive and most common malignant, primary heart tumor originating in the blood vessel lining
Malignant fibrous histiocytoma – soft tissue sarcoma
Leiomyosarcoma – cancer of smooth cells found in the involuntary muscles, including the heart
Rhabdomyosarcoma – a fast-growing tumor causing more than half of the soft tissue sarcomas in children
Chest pain
Increased heart rate
Fainting
Dizziness
Shortness of breath during activity
Difficulty breathing while lying flat or sleeping
Persistent cough
Finger discoloration
Swelling
Unintended weight loss
Chemotherapy
Radiation
Medications
Surgery, including autotransplantation
Heart Tumor Program
Houston Methodist DeBakey Heart & Vascular Center
6550 Fannin St.
Smith Tower, 14th Floor
Scheduling: 713.441.5200

Share: