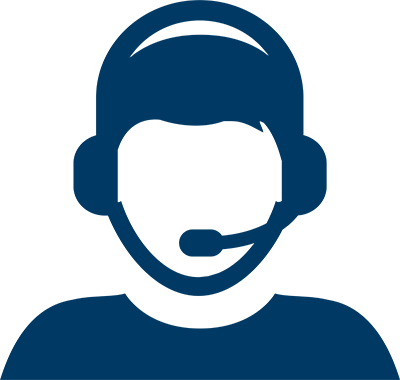 Let Us Help You Find a Doctor
Let Us Help You Find a Doctor
In keeping with Houston Methodist's long tradition of leading medicine, the Foregut Diseases Program at the Lynda K. and David M. Underwood Center for Digestive Disorders offers exceptional care to patients with complex disorders of the esophagus, stomach and duodenum. Our program brings together a world-renowned team of specialists, including gastroenterologists, foregut surgeons, esophageal motility and reflux experts, radiologists, GI pathologists and oncologists. From diagnosis to treatment, we are committed to delivering comprehensive, personalized care based on each patient's unique needs and conditions.


Why Houston Methodist?
Houston Methodist Hospital is ranked best in Texas and No. 8 in the nation by
U.S. News & World Report
for Gastroenterology and GI Surgery.
U.S. News & World Report
has also named Houston Methodist Hospital the No. 1 hospital in Texas every year since the award began and one of the nation's best as a nationally ranked Honor Roll hospital.
Learn more.
The Foregut Diseases Program encompasses everything from standard procedures to the most advanced endoscopic and surgical technology. We offer state-of-the-art inpatient and outpatient facilities, helping deliver the best possible outcomes to our patients.


In 2013, Houston Methodist was one of the first hospitals in the United States to perform the peroral endoscopic myotomy (POEM), a less-invasive method for treating swallowing disorders (most commonly achalasia) without incisions. The procedure involves fixing the problem through the mouth using a gastroscope, a thin, flexible camera designed to look into the esophagus and stomach. There's less sedation, no scarring, little if any pain and patients can return to work in less than a week. We are one of only a handful of hospitals nationwide that performs POEM.


Our experts continuously evaluate patients through comprehensive weekly GI conferences to ensure each patient receives the most appropriate and effective treatment plan. Moreover, Houston Methodist's clinicians and scientists collaborate to advance discoveries of innovative and personalized treatments.


We also are dedicated to partnering with referring physicians to best preserve the primary patient-physician relationship to ensure seamless return to care following successful completion of treatment.
The Foregut Diseases Program Offers Patients:
Collaborative, team approach to the diagnosis and treatment of disorders of the esophagus, stomach and duodenum
Comprehensive reflux and motility testing using the latest technology
Fundoplication, hiatal hernia repair, paraesophageal hernia repair, reoperation for recurrent hernia and LINX procedure
Minimally invasive esophagectomy
Opportunities to enroll in the latest clinical research studies related to gastrointestinal disorders
Patient education
Recovery and rehabilitation assistance
Conditions Treated
Barrett's esophagus (complication of GERD)
Complex esophageal strictures
Dysphagia (difficulty or discomfort swallowing)
Eosinophilic esophagitis
Premalignant and malignant disorders of the esophagus and stomach
Our Team

Gastroenterology

Alberto Barroso, MD
Sunil Dacha, MD
Andrea Duchini, MD
Gulchin Ergun, MD
Steven J. Frachtman, MD
F. Lyone Hochman, MD, FACP, FRCPC
Sandeep Lahoti, MD
Neha Mathur, MD
Ali Raza, MD
Rachel Schiesser, MD
Peter J. Schwarz, MD
Karen L. Woods, MD


General Surgery

Richard Edward Caplan, MD, FACS
Edward Y. Chan, MD
Ray Chihara, MD, PhD
Gilchrist L. Jackson, MD, FACS
Min Kim, MD
Lee Morris, MD, FACS
Patrick Reardon, MD, FACS
Wade R. Rosenberg, MD, FACS
Vadim Sherman, MD, FACS, FRCS
Nabil Tariq, MD, FACS
Latest News
Upcoming Events