Department of Pathology & Genomic Medicine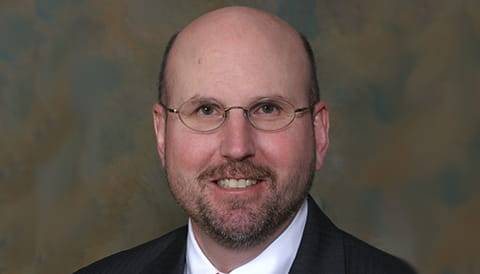 Welcome to the website of the Department of Pathology and Genomic Medicine for Houston Methodist. The Department, like Houston Methodist, is experiencing a period of tremendous growth and expansion of opportunities. The Department has an excellent blend of young and more experienced faculty, all working together in a highly collegial environment to provide world-class patient care. Many of our faculty also have extremely vibrant, externally-funded research programs.
The Department currently provides outstanding patient care at five hospitals in and around Houston, including Houston Methodist Hospital located in the heart of the Texas Medical Center, Houston Methodist Sugar Land Hospital, Houston Methodist Willowbrook Hospital, Houston Methodist San Jacinto Hospital, and our new Houston Methodist West Hospital. In the aggregate, these hospitals have over 1,700 patient beds.
We are especially interested in training the next generation of academic pathologists and private practice pathologists who will provide critical diagnostic services to hospitals throughout the country. Our residency programs (anatomic pathology, clinical pathology, and combined anatomic pathology/clinical pathology), and our extensive array of fellowship programs (cytopathology, hematopathology, HLA, molecular genetic pathology, neuropathology, ophthalmic pathology, surgical pathology, and transfusion medicine) are accredited by the ACGME. Our clinical chemistry fellowship is accredited by ComACC. We also offer a special residency research track specifically designed to support the careers of trainees who wish to become part of the next generation of global leaders in investigative pathology. Our internationally known faculty are strongly committed to providing an absolutely outstanding training environment in one of the country's top-ranked tertiary- and quaternary-care academic health science centers.
Our externally-funded investigative programs, especially those in cancer biology and human infectious diseases, have grown extensively in recent years, and I have no doubt we will continue on a steep upward trajectory. Importantly, Houston Methodist Hospital Research Institute has built a new 440,000 square foot state-of-the-art research building specifically designed to foster interdisciplinary collaborative investigation, including basic, translational, and clinical research activities. Our Department investigators occupy superb research space in this building, and newly renovated space located in adjacent hospital buildings.
I invite you to navigate our website to learn more about our outstanding department. Houston and the Texas Medical Center have an extraordinary academic community that includes physicians and scientists at many institutions, including Texas Children's Hospital, the University of Houston, The University of Texas Health Science Center, Texas A&M Institute of Biotechnology, Rice University, and Baylor College of Medicine. These nearby resources, together with our affiliated academic partners at the Weill Cornell Medical College of Cornell University, provide many superb opportunities for career development. Please contact me if you have any questions about the Department or would like to plan a visit or receive additional information about our patient care, training, and research activities.
James M. Musser, MD, PhD
Fondren Distinguished Endowed Chair
Department of Pathology and Genomic Medicine