8-9 a.m | Check-In and Breakfast

9-10 a.m. | Welcome and Keynote Speaker: Allison Massari
Head-to-Toe Health | Ashley Drews, MD
Love Your Legs | Trisha Roy, MD, PhD
Keep Your Pelvic Floor Off the Floor | Danielle Antosh, MD and Albina Heidebrecht, PT, DPT
Food and Your Mood | Alok Madden, PhD
Committed to Memory | Joseph Masdeu, MD, PhD
11:05-11:45 a.m. | Health and Wellness Session II
What Your OB-GYN Wants You to Know | M. Kathleen Borchardt, MD
Heart's Desire | Emily Jamea, PHD
Gut Check: Fighting Inflammation | Bincy Abraham, MD
Face Value | Jeffrey Friedman, MD
Finding Meaning in Midlife | Jessica Rohr, PhD
Noon-1 p.m. | Luncheon with Houston Methodist physicians, researchers and executives
Keynote speaker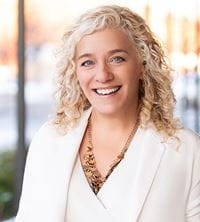 Allison Massari knows that you have the power to transform lives. As an advocate for both patient and provider, Massari has an intimate understanding of the demands and challenges of the medical profession. A survivor of two life-threatening car accidents — including one in which she suffered second and third-degree burns on over 50% of her body — she's experienced firsthand the critical value of receiving personalized health care from committed teams and empathetic providers. Daughter of an oncology surgeon and a nurse, Allison also was mentored in the world of medicine from an early age. Captivated by her surgeon father's compassionate work, she shadowed him in his practice and also worked in hospitals and medical office settings. Allison's riveting and courageous journey from absolute loss to a triumphant and hope-filled life shines light on your immense value and how to discover grace in adversity.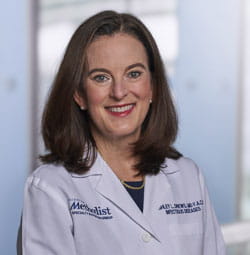 Head-to-Toe Health
Ashley Drews, MD


Wouldn't it be nice if life came with a wellness checklist? With a flood of medical advice in the news daily, it's hard to find time to separate fact from fiction — especially when faced with the duties of family life and career. Dr. Ashley Drews will bring clarity to the science behind the head-to-toe preventive care steps that women ages 40-plus need to heed for prime health, from vaccines and mammograms to fitness and physicals.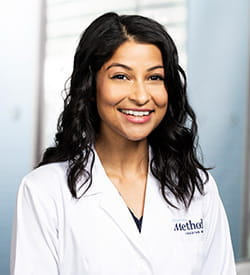 Love Your Legs
Trisha Roy, MD, PhD


When is leg pain just leg pain, and when is it more serious?
Learn the signs and symptoms that otherwise healthy women need to know to prevent the devastating (and often sneaky) effects of peripheral vascular disease. From deep vein thrombosis to atherosclerotic disease, Dr. Trisha Roy will walk through key prevention tips, including exercise, medicine and new wearables that monitor risk while you run through your day.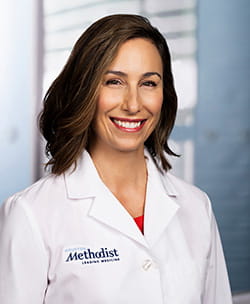 Danielle Antosh, MD and Albina Heldebrecht, PT, DPT
One in three women will experience at least one pelvic floor disorder (PFD) in her lifetime. Whether it's urinary incontinence, pelvic organ prolapse or the unwelcome genitourinary issues associated with menopause, women are at special risk thanks to pregnancy, childbirth and shifting hormones. Through an interactive discussion and demonstration, Drs. Danielle Antosh and Albina Heidebrecht will share the latest in PFD prevention plus proper techniques for the classic Kegel and other pelvic floor workouts
Food and Your Mood
Alon Madan, PhD


Remember your mom telling you that you are what you eat? In recent years, growing research on the interaction
between the brain and gastrointestinal tract has offered promising insight into improved well-being, including for behavioral health concerns like anxiety and depression. Dr. Alok Madan will shed light on this surprising connection and offer research-backed strategies for improved mental health through dietary changes and other methods for
manipulating the brain-gut microbiome axis.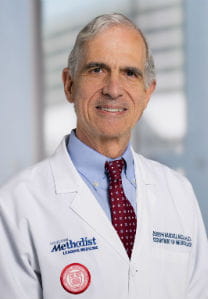 Committed to Memory
Joseph Masdeu, MD, PhD


Alzheimer's disease affects more than 6 million Americans — most likely including someone you love. In January, the Food and Drug Administration approved use of lecanemab,
the first medication shown to slow progression of this debilitating disease. Dr. Joseph Masdeu will cover the groundbreaking research with lecanemab currently underway at the Nantz National Alzheimer Center
as well as everyday steps we all can take to keep our brains healthy for the road ahead.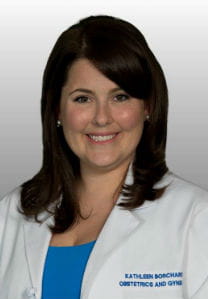 What Your Ob-GYN Wants You to Know
M. Kathleen Borchardt, MD


Is this perimenopause? When should my daughter see a
gynecologist for the first time? What steps help prevent urinary tract infections? Every stage of womanhood comes with conversations that matter. Dr. Kathleen Borchardt will address the top questions and concerns she covers with patients — from preparing your daughter for life on her own to at-home treatments for common conditions
to (Wait, is it hot in here?) the chaos caused by hormones gone haywire.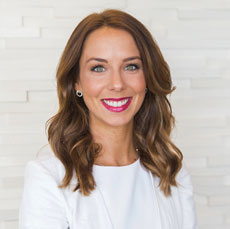 Heart's Desire
Emily Jamea, PhD

Do you subscribe to the myth that good sex ends along with the honeymoon phase? Take time out to explore desire with Dr. Emily Jamea, whose academic research offers insight into how to cultivate passion and create a sexual and romantic connection that stands the test of time.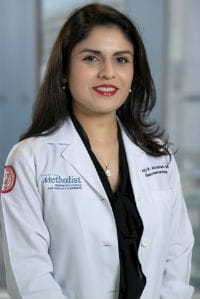 Gut Check: Fighting Inflammation
Bincy Abraham, MD


From celiac disease to Crohn's disease to colitis, it pays to know your Cs when dealing with chronic intestinal issues. If your gut is telling you to get help, join Dr. Bincy Abraham as she explains the link between gastrointestinal tract health and the body's inflammatory response, including an overview of causes, diagnosis, treatment and prevention
of the most bothersome of bowel woes.
Face Value
Jeffrey Friedman, MD


If you feel like stress from the COVID-19 pandemic has aged you, you're not alone. Returning to in-person life has many women seeking to boost their appearance and overall self-confidence. Join Dr. Jeffrey Friedman as he explains the latest advances in plastic and reconstructive surgery at Houston Methodist. Find out facts on the most popular facial procedures, including facelifts and eyelid surgery, as well as briefs on aesthetic and reconstructive breast surgery.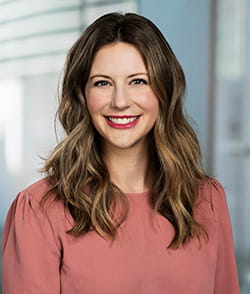 Finding Meaning in Midlife
Jessica Rohr, PhD


Life isn't easy for women in the sandwich generation — wedged between the rigors of motherhood and the dawning reality of parents who need care as well. Emotional stressors often pair with physical ones, such as the onset of menopause, to steal joy and create feelings
of loss. Join Dr. Jessica Rohr for a discussion on women's mental health and practical pointers for facing life's changes with grace, gratitude and community