Medical Management of Liver Disease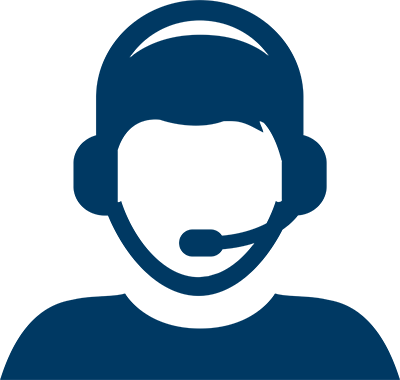 How Can We Help?
How Can We Help?

The team at Sherrie and Alan Conover Center for Liver Disease & Transplantation at Houston Methodist Hospital possesses the passion and expertise to care for patients with complex liver diseases and cancers, which are prevalent in Texas.
We offer the most innovative drug therapies, surgical technologies and transplant protocols, while continuing to research and develop more advanced methods.
Our experts use state-of-the-art technology and facilities to deliver the highest standard of individualized care for each patient. We strive to provide unmatched and comprehensive evaluation, patient education, disease management and team-oriented care to improve our patients' lives, no matter the disease stage.
Expertise in Treating Life-Threatening Disease
The liver breaks down and purifies everything you consume, including food, alcohol, drugs and medications. As liver disease progresses, it impairs metabolism, detoxification and storage functions, ultimately affecting the entire body and becoming life threatening.


The Conover center offers specialized programs for all advanced liver diseases and cancers. As part of the Houston Methodist J.C. Walter Jr. Transplant Center, we perform more than 100 liver transplants annually, including living donor, split-liver and multi-organ transplants.
Conditions Treated
Viral hepatitis (A, B, C)
Metabolic diseases

Fatty liver disease, or nonalcoholic steatohepatitis (NASH)
Hemochromatosis
Wilson's disease
Primary hyperoxaluria

Autoimmune disorders

Autoimmune hepatitis (AIH)
Primary biliary cholangitis (PBC)
Primary sclerosing cholangitis (PSC)

Tumors and cancers

Hepatocellular carcinoma (HCC), or primary liver cancer
Cholangiocarcinoma (CCA), or bile duct cancer
Neuroendocrine tumors (NET)
Hemangioma
Focal nodular hyperplasia (FNH), or benign liver tumor

Genetic disorders

Polycystic liver disease (PCLD)
Alpha-1 Antitrypsin

Other

Alcoholic liver disease and cirrhosis
Drug-induced cirrhosis
Budd-Chiari Syndrome
Schistosomiasis
Fulminant Hepatic Failure
Progression of Liver Disease
According to
Victor Ankoma-Sey
, MD, hepatitis C, cirrhosis and portal hypertension (the disruption of normal blood flow from a major vessel in the liver called the portal vein) can lead to advanced liver disease if untreated. Ankoma-Sey explains how physicians at Houston Methodist Hospital treat the serious complications of portal hypertension and continually seek new therapies for this complex disease.
Gift Expands Liver Center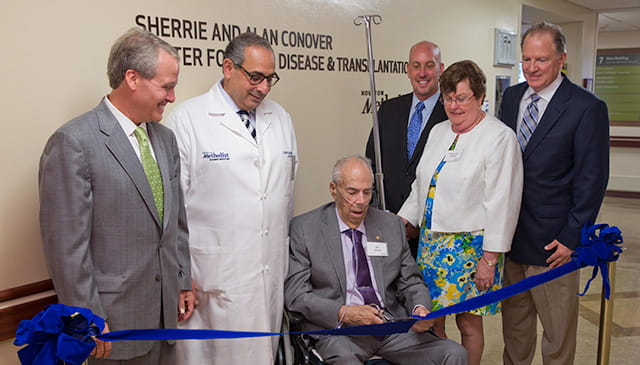 The Conovers, who live in Estero, Fla., donated a $6.5 million gift to the center that will be used for research, education, after hours resources and support for caregivers and family members who spend many days and nights away from home caring for loved ones at the hospital.
Learn more>
Lung & Liver Transplants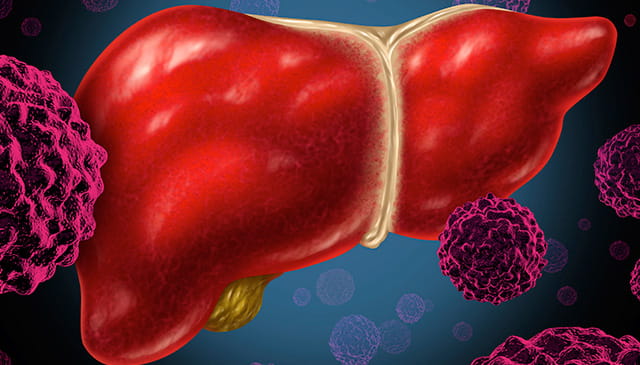 Osama Gaber, MD and Mark Ghobrial, MD published results of a large single center trial of CLLT showing that the procedure should be considered for candidates with an LAS of greater than 50. Read more in
Liver Transplantation>
---
Hepatology Clinic at Sherrie and Alan Conover Center for Liver Disease & Transplantation
6445 Main Street
Outpatient Center, 22nd Floor
Houston, TX 77030
713.441.8839