Sherrie and Alan Conover Center for Liver Disease & Transplantation

Sherrie and Alan Conover Center for Liver Disease & Transplantation at Houston Methodist Hospital is among the state's leading and most experienced centers, performing more than 100 liver transplants annually. We are poised to become the country's largest liver center.
The focus of the liver center and its director,
R. Mark Ghobrial, MD
, is to diagnose, treat and improve liver disease patients' lives. The center's highly specialized doctors and staff, including hepatologists and surgeons, are committed to providing the best possible care for our patients, no matter their disease stage.
Expertise in Treating Life Threatening Disease

The liver, a complex organ, breaks down and purifies everything a person consumes, including food, alcohol, drugs and medications. As liver disease progresses, it impairs metabolism, detoxification and storage functions, ultimately affecting a patient's entire body and becoming life threatening.
Texas has among the highest liver disease incidence nationwide. Our doctors possess the passion and expertise to evaluate and successfully treat patients with complex disease, who typically are not considered for liver transplantation elsewhere because of age, body mass index or disease severity. We perform whole organ transplants, as well as living donor and split-liver transplants — intricate and lifesaving options that distinguish our center from others.
The Conover center offers specialized programs for nonalcoholic fatty liver disease,
hepatitis C
and
liver cancer
, of which our doctors are trying to increase awareness and early detection. We also work with University of Texas MD Anderson Cancer Center to transplant livers in patients with advanced cancers to extend their lives.
Research Dedication
Our extensive research team is looking to improve donor livers before transplantation. We also are expanding our study of nonalcoholic fatty liver disease and cancer, as well as seeking new therapies for
liver diseases
, including hepatitis C.
Patient Services

We offer transplant and liver disease:
Evaluation
Education
Management


Conditions Treated

Nonalcoholic fatty liver disease
Liver cancer, including hepatocellular carcinoma and colorectal liver tumors
Gift Expands Liver Center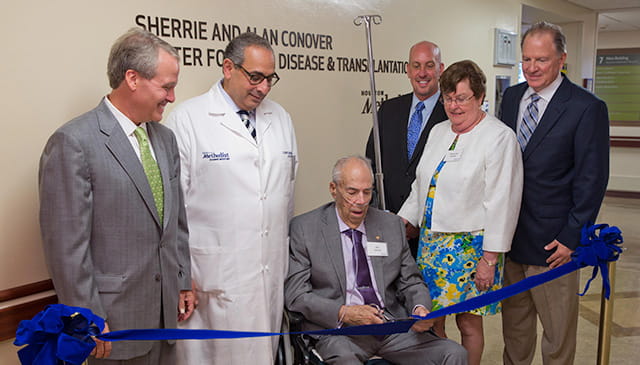 The Conovers, who live in Estero, Fla., donated a $6.5 million gift to the center that will be used for research, education, after hours resources and support for caregivers and family members who spend many days and nights away from home caring for loved ones at the hospital. Learn more>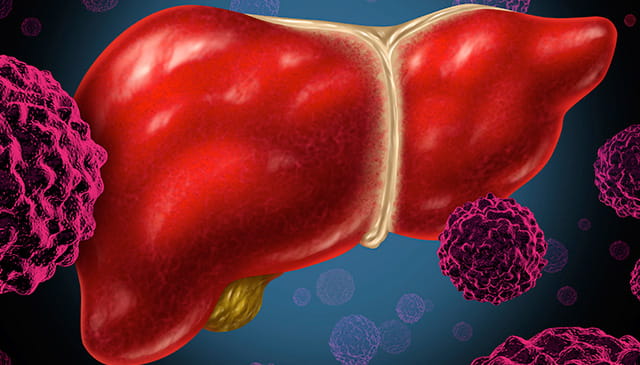 Osama Gaber, MD and Mark Ghobrial, MD published results of a large single center trial of CLLT showing that the procedure should be considered for candidates with an LAS of greater than 50. Read more in Liver Transplantation>

Sherrie and Alan Conover Center for Liver Disease & Transplantation
6550 Fannin Street
Smith Tower, 12th Floor
Houston, TX 77030
713.441.8839