Nantz National Alzheimer Center

Alzheimer's is one of the most common neurodegenerative diseases, robbing those affected of their independence, cherished memories, and, ultimately, their lives. Since its inception in 2011, the Nantz National Alzheimer Center (NNAC) has become a world-renowned referral center, treating thousands of patients each year. Its goal: slow memory loss progression and improve the quality of life for every patient.

The NNAC provides an environment of comprehensive, compassionate care for patients and their families. The center's interdisciplinary team thoroughly evaluates each patient to ensure all medical conditions affecting memory loss, including hydrocephalus, vascular disease and sleep disorders, are diagnosed and treated. This approach has resulted in dramatic improvements in cognition for many patients.
#GivingTuesday Fight Against Alzheimer's Disease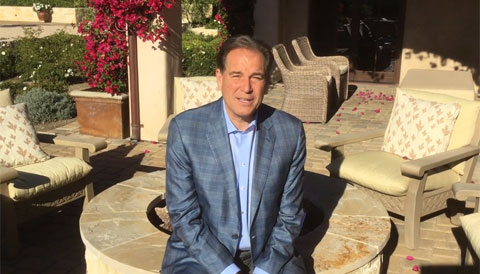 Next week on Tuesday, November 29, 2016, we kick off the season of giving with #GivingTuesday and we invite you to make a gift in honor of Alzheimer's disease research and care through NantzFriends at nantzfriends.org. Your support will bring hope for a future without Alzheimer's disease.
Make Your Gift Today
Houston Methodist Nantz National Alzheimer Center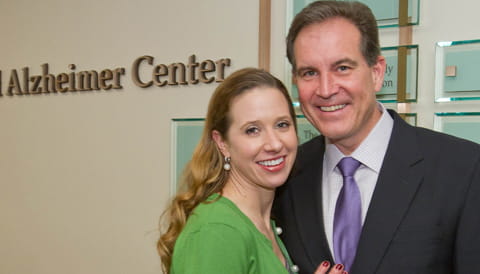 Emmy Award-winning sports commentator, Jim Nantz and his wife Courtney commitment to the Nantz National Alzheimer Center.
Learn More | Watch the video>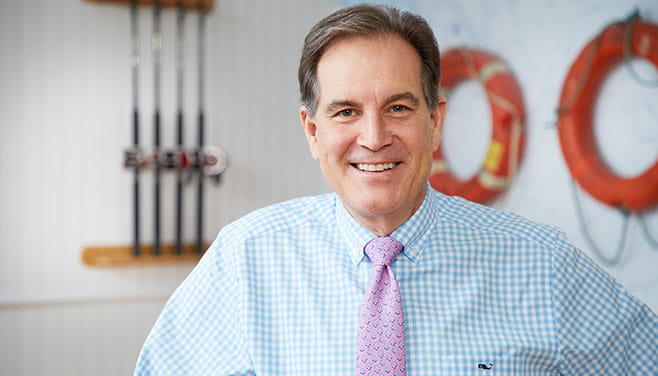 Jim Nantz has partnered with vineyard vines to produce The Jim Nantz Forget-Me-Knot tie to benefit the Houston Methodist Nantz National Alzheimer Center. To learn more about the tie, visit vineyard vines.

Nantz National Alzheimer Center
6560 Fannin St.
Scurlock Tower, 8th Floor
Houston, TX 77030
713.441.1150