Lung Transplant Patient Stories
THOMAS STEELE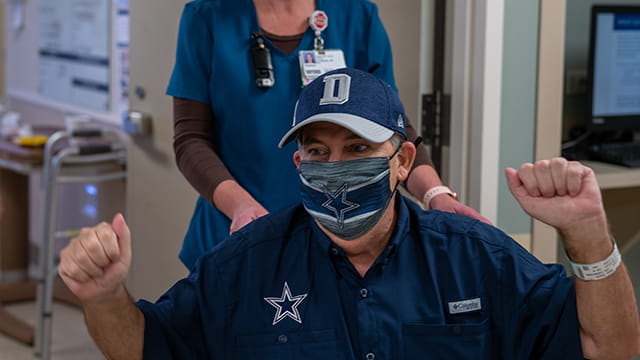 Thomas Steele was one of the lucky ones. At 50 years of age, with no preexisting conditions, he contracted COVID-19. It left him gasping for breath. He told his story of terrifying illness and amazing healing to Robin Young of Here & Now.
After contracting COVID-19 in San Antonio, where he works in sales for a construction company, he wasn't too concerned. It seemed like everyone had it. Then he took a turn for the worse and was admitted to the local hospital. For two months, he was tethered to ECMO, a last-ditch protocol that takes over the function of a person's heart and lungs. By the time he was transferred from to Houston Methodist, his lungs were "totally destroyed," according to his surgeon, Thomas E. MacGillivray, MD, chief of cardiac surgery and thoracic transplant at Houston Methodist.

The good news is that Steele survived. He received a double lung transplant at Houston Methodist and is currently recovering. He wants people to know the virus "is not a joke. It's nothing to play with. It's real and it's serious." He and MacGillivray want to urge everyone to keep physically distant from others who do not live in your household, wear a mask and wash hands frequently.
Tara Goodwin
Tara Goodwin was just seven months old when she was diagnosed with cystic fibrosis. Read how a multi-organ transplant changed her life.
Jim Cook
Before being struck with idiopathic pulmonary fibrosis, Jim Cook was an avid cycler, hunter, hiker, camper and volunteer for children in Honduras. Eventually, his disease stopped him from doing many of the things he loved, even affecting most of his daily living activities. He required 10 liters of oxygen each day just to survive – until March 2017, when he received a second chance at life through a double lung transplant.
Today, Jim and his wife Tamara enjoy all the activities they did before he became ill, living intentionally each day and maximizing every moment of his life. In gratitude for his new lungs, and in memory of their son, who passed away from cancer just before his diagnosis, Jim has dedicated his new lease on life to helping the children of Honduras.
Ronnie Hardin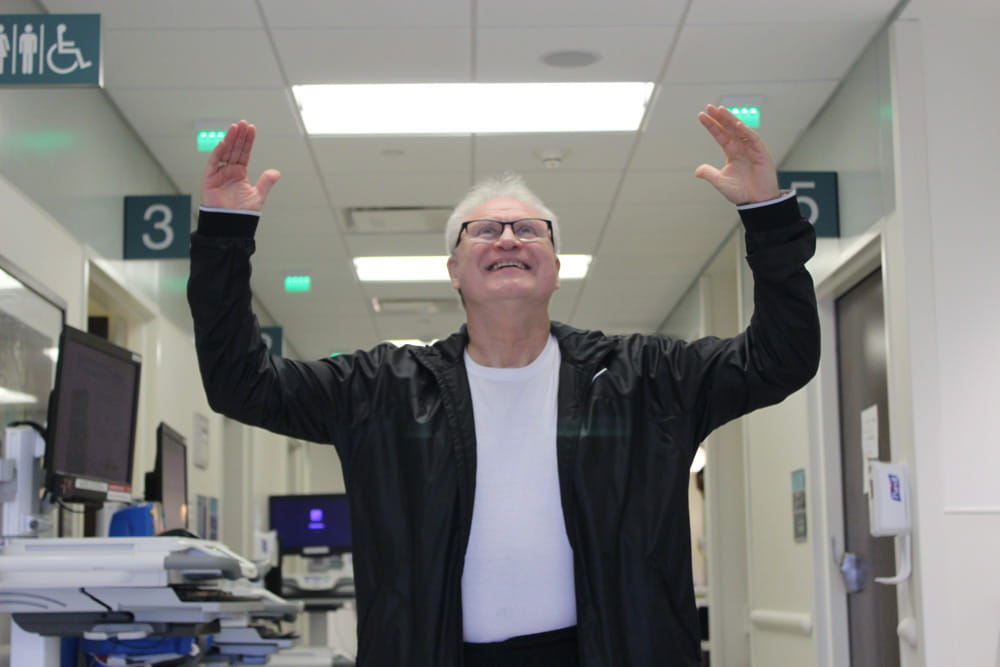 As an avid runner, keyboard player in a rock'n'roll band and high school counselor, Ronnie Hardin's life was upended when he was diagnosed with pulmonary fibrosis. He had been experiencing progressive upper respiratory symptoms and was eventually placed on the national waiting list for a lung transplant.
In 2016, Hardin received a second chance at life through a single lung transplant at Houston Methodist. Today, he is walking and running without oxygen, back playing with his bandmates of 20-plus years, and enjoys traveling and fishing.
"My wife and daughter got me through it," he said. "We lived with my daughter in Houston while I recovered. They were very encouraging, and they were instrumental in my speedy recovery."
Melvin Morrison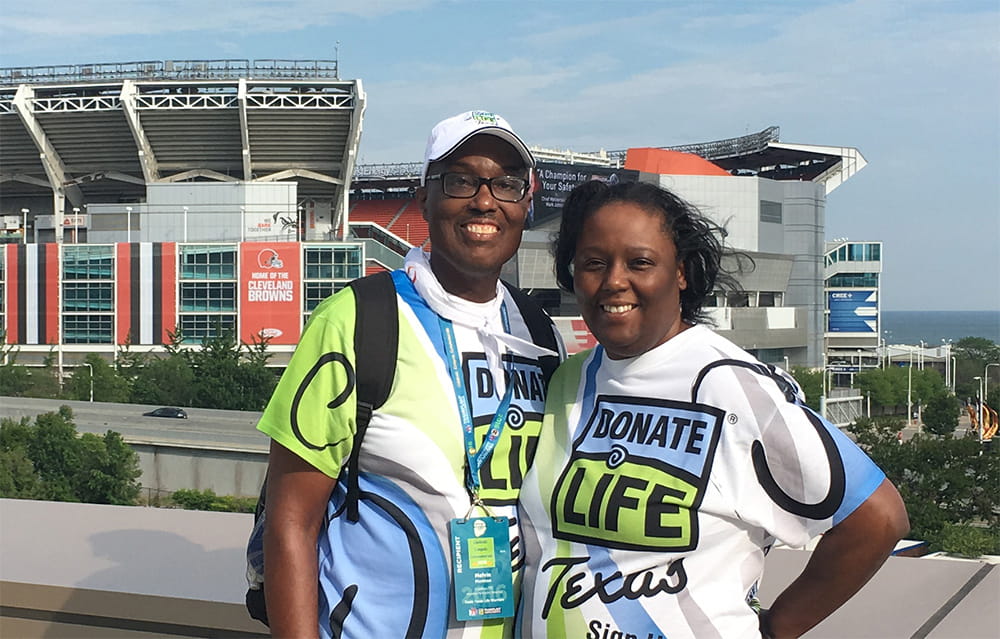 Since his lifesaving lung transplant in 2012, Melvin Morrison has gone from a quiet and reserved man to one with a voice –now he has a story to tell. He is a volunteer at Houston Methodist, where he encourages those waiting for transplant and those recovering.
"I want people to understand that they can feel better after a transplant and that life continues," he said. "My transplant has given me a new life and I love telling my story."
Morrison gives all the credit to his caregivers, who he calls his "MVPs." From his wife to his brother-in-law, brother and niece, he said they never left his side and he will be forever grateful.
Today, Morrison is enjoying life to the fullest, traveling with his wife, participating in the annual Transplant Games of America, and giving back.
Michael Pruski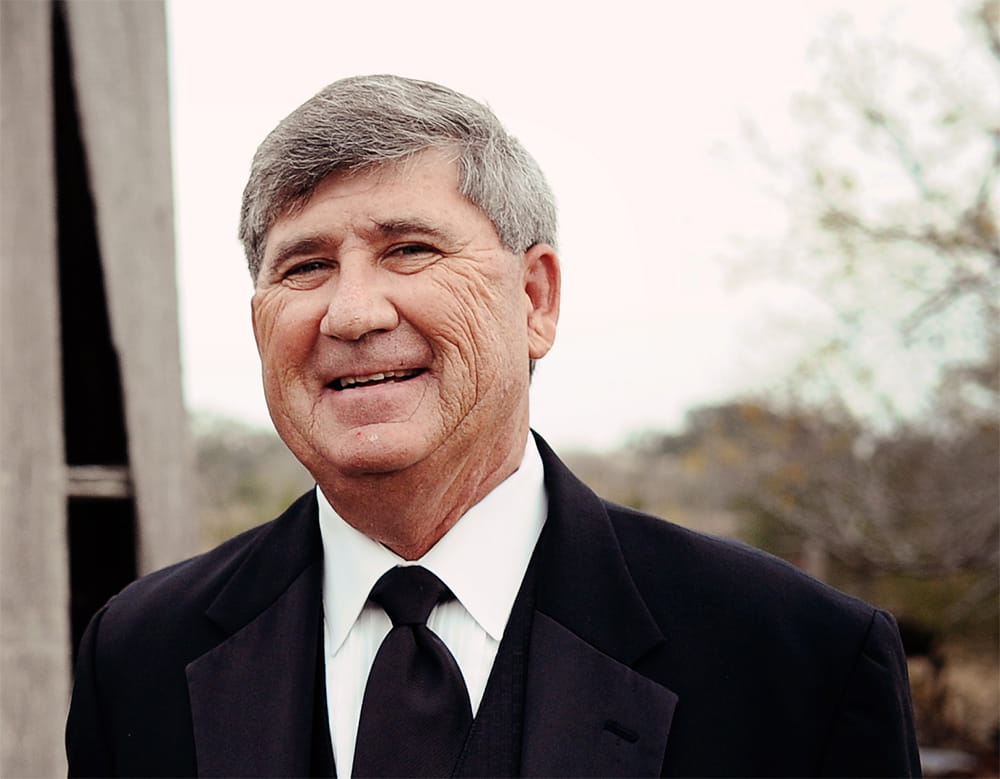 Twenty-five years ago, Michael Pruski was a young husband and father when he was diagnosed with idiopathic pulmonary arterial hypertension, which came on suddenly and caused a rapid health decline. Today, he is one of the longest surviving lung transplant patients in the world.
He still remembers his transplant physician, Dr. Adaani Frost, carrying his one-year-old son to the waiting room, alongside his wife and daughter, so the Houston Methodist transplant team could perform his surgery. His son is now married, his daughter is married and has two children, and his youngest son, born after the transplant, is in college.
Pruski said the unconditional love of his family – especially his wife, who also had two children to care for – made it all possible through their unconditional love and support.
Wesley Glover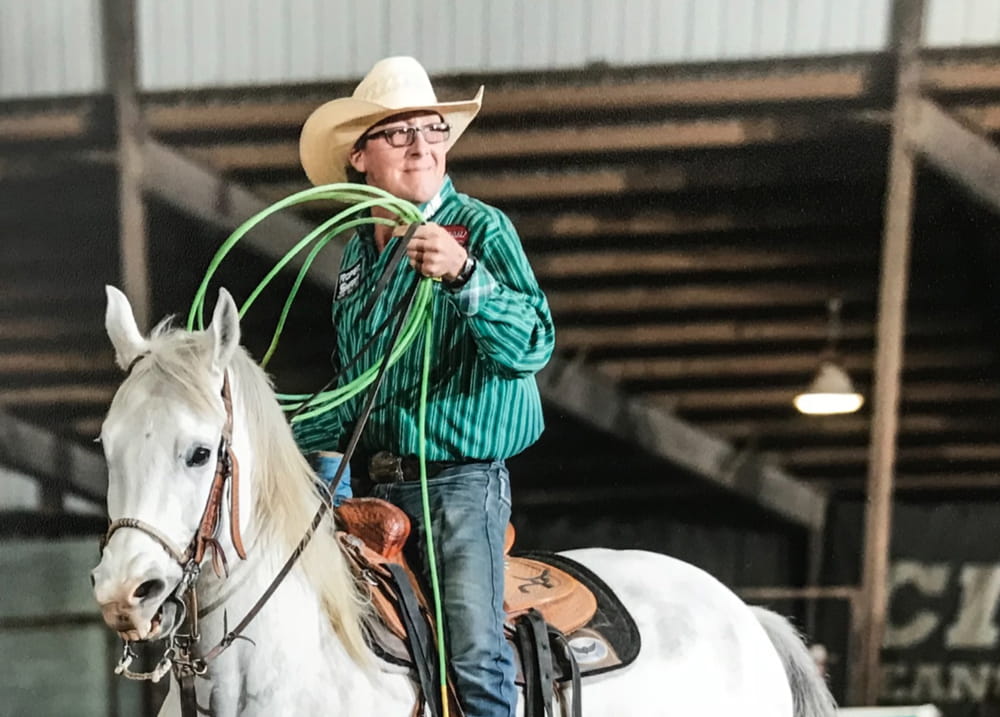 Although he was just a baby when he was diagnosed with cystic fibrosis, Wesley Glover didn't let his illness stop him from achieving his dreams of being a team roper. But in 2009, his health declined to the point of end-stage lung disease and there was only one choice to live: a lung transplant.
After just a number of weeks on the waiting list, Glover underwent a successful double lung transplant. Ten years later, he still enjoys team roping, and says "it's so much more fun" with his new lungs, running as many steer as his heart desires.