Houston Methodist
West Hospital
Despite the COVID-19 crisis, our doctors continue to safely see patients virtually and in person, as needed.
Learn More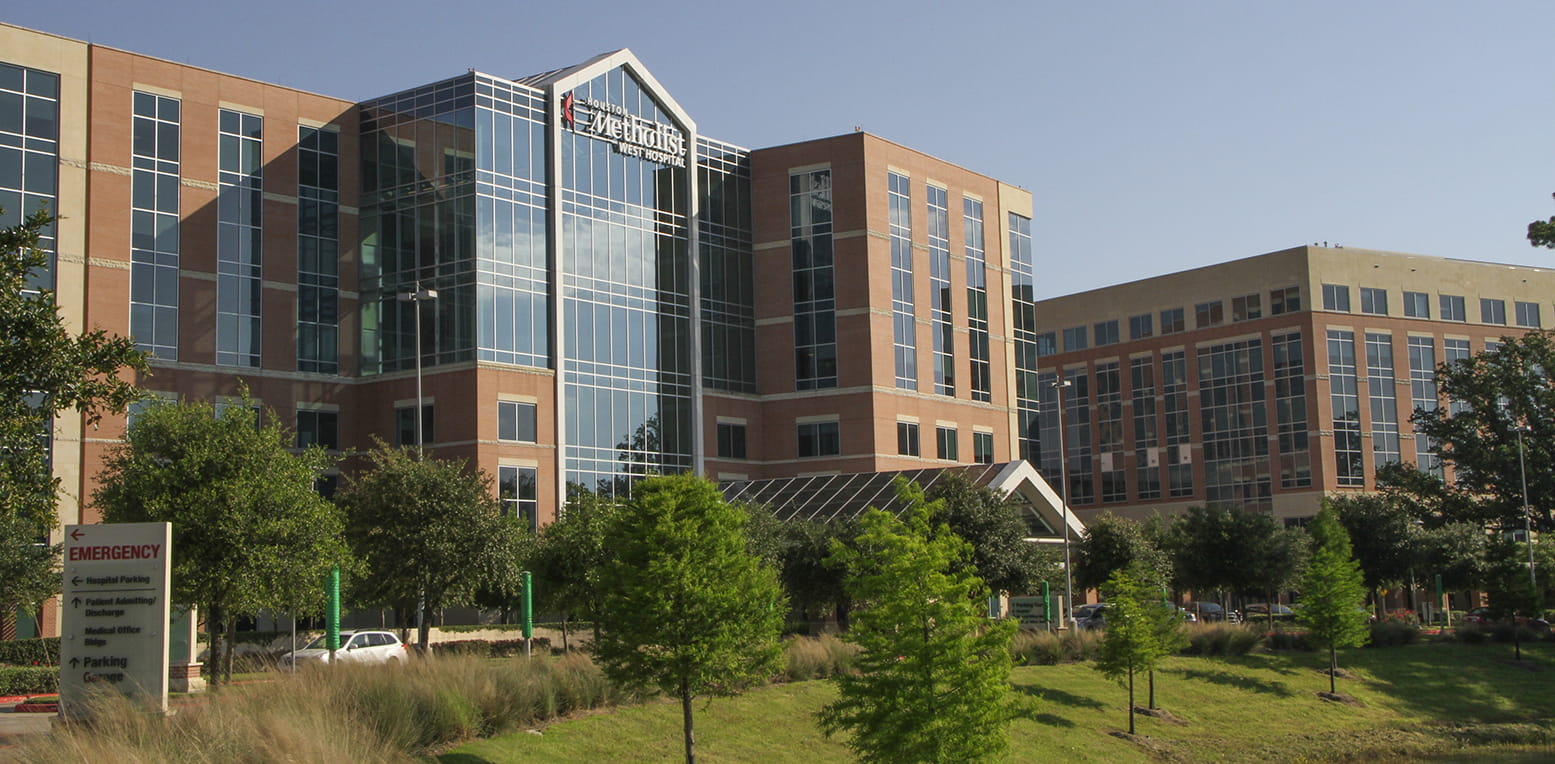 Welcome to Houston Methodist West Hospital, a full-service, acute care hospital serving West Houston, Katy and surrounding communities. Here, you'll find a beautiful, growing hospital campus that offers nearly 200 beds and access to innovative medical and surgical care, including minimally invasive robotic-assisted surgery, cancer care, heart and vascular care, orthopedics & sports medicine and much more, all close to home. Learn more about us.
Learn more about Professional Contributions of Nursing at Houston Methodist West Hospital >
COVID-19 Entrance & Visitor Information
The following entrances are open for screening/entry: 
Hospital: Ground-floor, main lobby entrance, 8 a.m.- 6 p.m.
Medical Office Building 1: South ground-floor entrance, 6 a.m.- 6 p.m.
Medical Office Building 2: East and West ground-floor entrances, 6 a.m.- 6 p.m.
VISITOR POLICY
(effective 11/27/2020)
ADMITTED HOSPITALIZED PATIENTS
Houston Methodist facilities are no longer permitting visitors for admitted hospitalized patients. Exceptions for one visitor (not a rotation of visitors) 18 years or older, include:
Hospitalized maternity, postpartum and NICU patients: One healthy partner/parent
Disabled or impaired patients: One healthy visitor to escort and provide wheelchair assistance
Critical patients (until stabilized): One healthy visitor
End-of-life patients: Two healthy visitors at a time, for one brief visit
Discharged patients: One healthy visitor for education at discharge
Family conference, temporary need for family support (i.e.: following diagnosis): As requested by physician


SURGICAL, PROCEDURAL AND DIAGNOSTIC PROCEDURE PATIENTS
You are allowed one visitor 18 years or older who may stay until visiting hours end at 8 p.m. (on the day of surgery). This is a single visitor, not a rotation of visitors. This single visitor is not permitted to stay overnight or return the next day.
DOCTOR APPOINTMENTS
You are limited to one visitor 18 years or older. However, we encourage you to come to your appointment alone. Visitors will be subject to the clinic's screening and protection criteria.
There are no visitors allowed in the emergency department. An exception will be made for an essential visitor in compassionate cases. Patients who have tested positive or are under evaluation for COVID-19 will not be permitted visitors.

Everyone must wear a mask at all times while in Houston Methodist facilities. While not mandatory, we encourage you to also wear a face shield for additional protection.

Thank you for adhering to these restrictions as we try to protect everyone in our facilities from the spread of COVID-19.
Patient & Visitor Resources
From registering for your visit to insurance information, you'll find the resources you need to make your visit with us as stress-free as possible.
We welcome visitors 24 hours a day in most areas of the hospital, and provide numerous patient & visitor resources (parking information, visiting hours, dining options, etc.) to make visiting easy. We also provide you with these helpful tools:
Services We Offer
Learn more about the programs and services we offer, including these featured services:
Magnet Recognition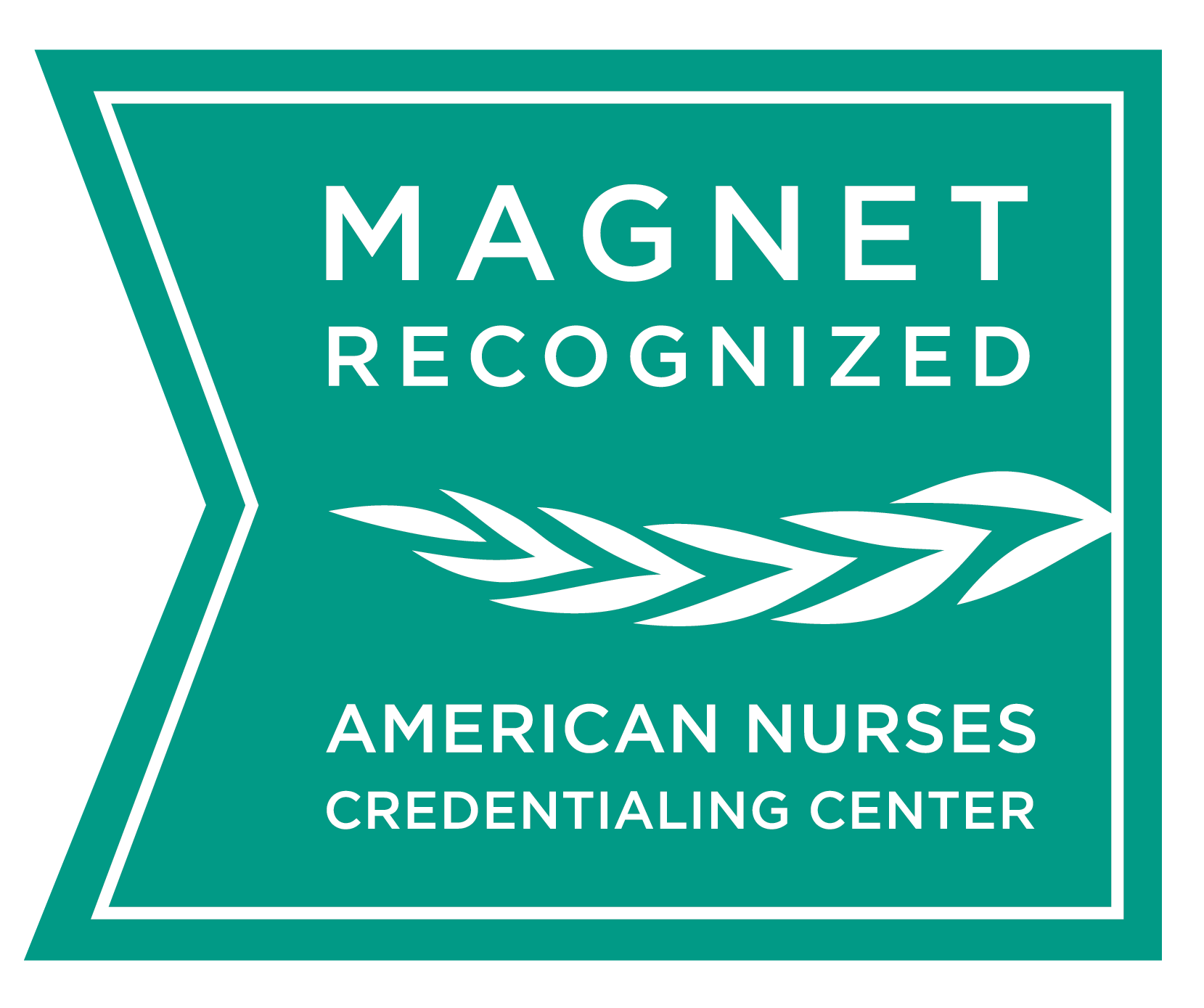 Houston Methodist West Hospital is an honoree of the American Nurses Credentialing Center's (ANCC) Magnet Recognition Program®, which recognizes health care organizations for quality patient care, nursing excellence and innovations in professional nursing practice. Consumers rely on Magnet designation as the ultimate credential for high quality nursing.