Houston Methodist
Baytown Hospital
Houston Methodist Baytown Hospital
4401 Garth Road
Baytown, TX 77521
281.420.8600
Get Directions
Houston Methodist Baytown Surgery Center
1677 W. Baker Road
Baytown, TX 77521
Get Directions
Houston Methodist Baytown Outpatient Center
1677 W. Baker Rd.
Baytown, TX 77521
Get Directions
Despite the COVID-19 crisis, our doctors continue to safely see patients virtually and in person, as needed.
Learn More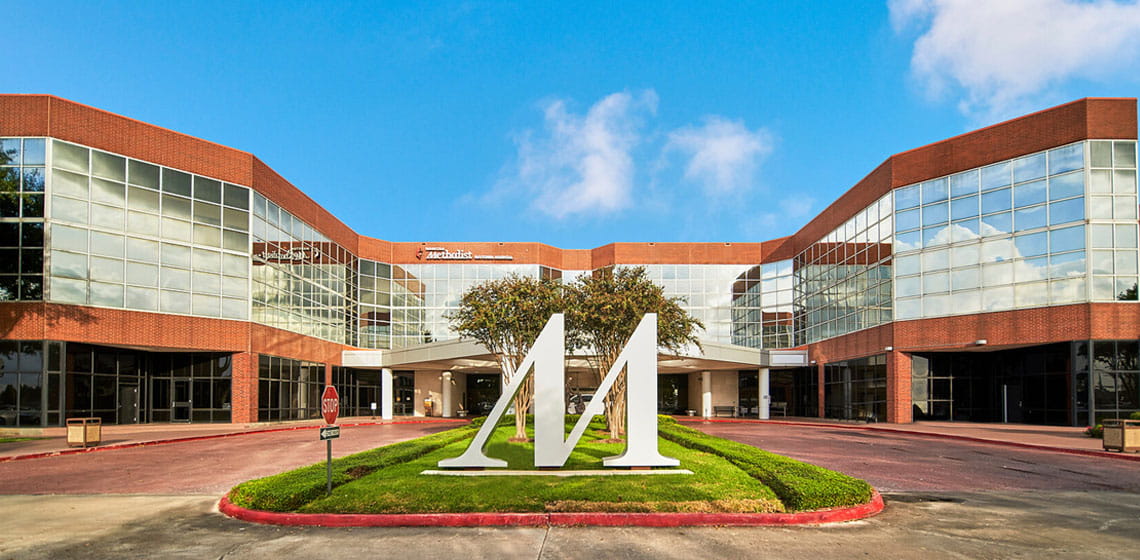 Welcome to Houston Methodist Baytown, a full-service, acute care hospital serving communities in Harris, Chambers, Liberty and surrounding counties. Through the years, our hospital has grown with the community, enhancing and expanding technology and services every step of the way. Today, Houston Methodist Baytown offers comprehensive care provided by expertly skilled physicians, nurses and staff.

The ongoing transformative inpatient and outpatient building expansion and renovation projects are all major elements in the hospital's overarching mission to serve our community with unparalleled safety, quality, service and innovation. We are proud to offer you an exceptional array of state-of-the-art programs and services including minimally invasive robotic-assisted surgery, cancer care, heart and vascular, neurosciences, gastroenterology, orthopedics & sports medicine, women's health and much more, all close to home.
Learn more about us >
Learn more about Professional Contributions of Nursing at Houston Methodist Baytown Hospital >
---
COVID-19 HOSPITAL ENTRANCE INFORMATION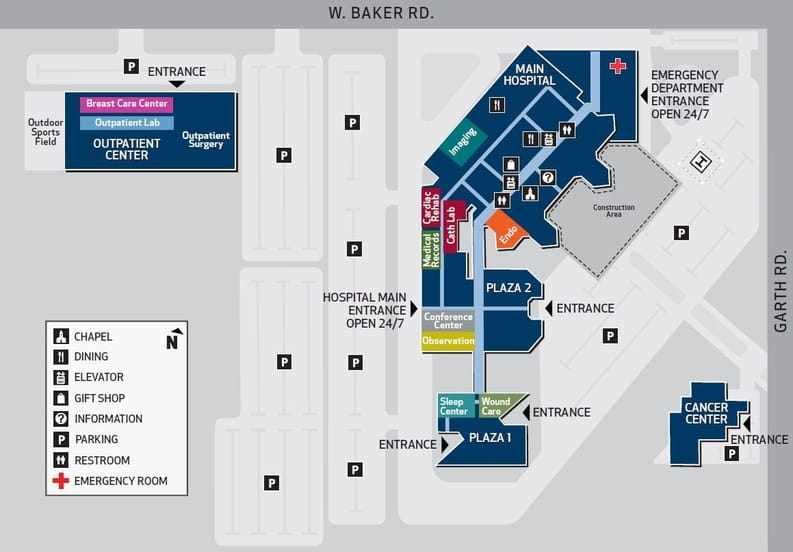 The following entrances are open for screening/entry:
Patients/Visitors
Entrances are located at:
Outpatient Center, 1677 W. Baker Road
Cancer Center, 4021 Garth Road
Plaza 1 Rear Entrance, 4201 Garth Road (back parking lot entrance)
Plaza 2 Conference Center Entrance, 4301 Garth Road (main back parking lot entrance)
Plaza 2 Entrance, 4301 Garth Road (front parking lot entrance)
Emergency Department, 4401 Garth Road


VISITOR POLICY

(effective 2/17/2021)

To continue protecting our patients and caregivers, we are revising our visitor policies. Visitation requirements may change at management's discretion.
NON-COVID HOSPITALIZED PATIENTS
Visitation is limited to

1 healthy visitor (18 years or older)

per day

in all medical surgical areas from 8 a.m. – 9 p.m. Visitors may not stay overnight.

Intensive care unit (ICU) visitation is limited to 1 healthy visitor per day

from 8 a.m. – 9 p.m. We encourage you to use electronic communication, such as a smartphone or video chat whenever possible.
Labor and delivery patients are allowed

2 healthy visitors (18 years or older)

. One adult visitor may stay overnight. For the Neonatal ICU,

1 parent at a time

will be allowed to visit.
If you feel an exception is needed, please speak to management.
NON-COVID SURGICAL PATIENTS
On the day of surgery (either incoming for surgery or already hospitalized), 1 healthy visitor is allowed to stay in the waiting room during surgery, then accompany the patient back to the unit until 9 p.m.
NON-COVID PROCEDURES, TREATMENTS AND DOCTOR APPOINTMENTS
Please avoid bringing visitors with you for testing, treatment and therapy. Patients may bring 1 healthy visitor to doctor appointments when necessary. Visitors will be subject to the clinic's screening and protection criteria.
COVID VACCINATION
Patients may bring 1 healthy visitor when they are receiving a COVID-19 vaccine.
EMERGENCY DEPARTMENT
No visitors are allowed in the emergency department. An exception will be made for an essential visitor in compassionate cases. Patients who have tested positive or are under evaluation for COVID-19 will not be permitted visitors. Appropriate signage will be displayed.
COVID HOSPITALIZED PATIENTS
No visitors are allowed, even with proof of vaccination. Exceptions will be made on a case-by-case basis.
Everyone must wear a mask at all times while in Houston Methodist facilities. While not mandatory, we encourage you to also wear a face shield for further protection.
Patient & Visitor Resources
From preregistering for your visit to information about health insurance plans we accept, you'll find the patient resources you need to make your visit with us as convenient and stress-free as possible.
We welcome visitors 24 hours a day in most areas of the hospital, and provide numerous patient & visitor resources (parking information, visiting hours, dining options, etc.) to make visiting easy. We also provide you with these helpful tools:
Services We Offer
Learn more about the programs and care we offer, including these featured services:
See a complete list of all our programs and services.
Houston Methodist Baytown Emergency Department
Houston Methodist Baytown Hospital continues its commitment to providing unparalleled medical care and services to Baytown area residents with its new state-of-the-art emergency department.
Magnet Recognition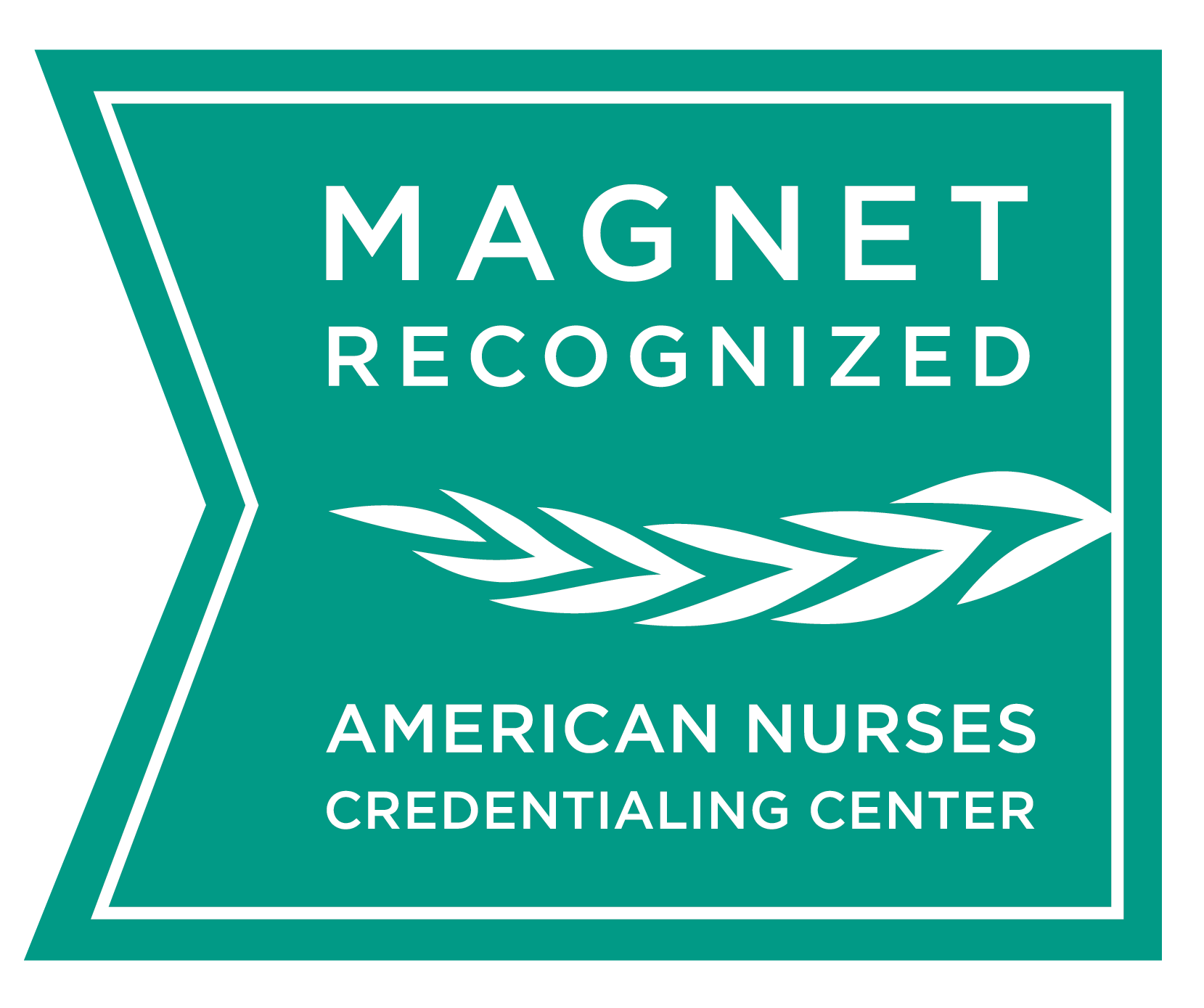 Houston Methodist Baytown is an honoree of the American Nurses Credentialing Center's (ANCC) Magnet Recognition Program® that recognizes health care organizations for quality patient care, nursing excellence and innovations in professional nursing practice. Consumers rely on Magnet designation as the ultimate credential for high quality nursing.