Outpatient Rehabilitation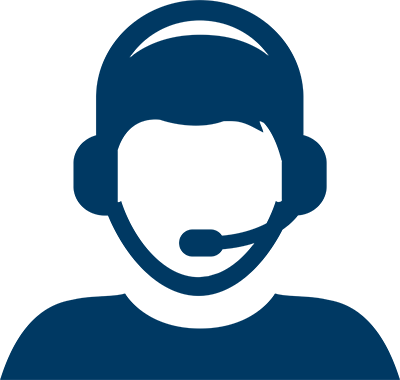 Let Us Help You Find a Doctor
Let Us Help You Find a Doctor
Our mission is to provide high-quality outpatient rehabilitation for our patients. Whether you are recovering from surgery, working to restore physical function after an injury or trying to get back to your daily routine, our goal is help you regain the ability to perform the physical activities you enjoy.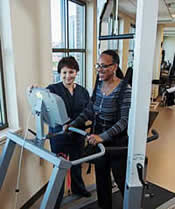 At Houston Methodist, we create a personalized treatment plan designed specifically for your individual needs and goals. Having this kind of hands-on care by experts is essential to a healthy recovery. Our rehabilitation professionals maintain close communication with your physician throughout your treatment and emphasize the importance of ongoing tasks and activities to prevent future disabilities.
Our state-of-the-art facilities are equipped with some of the most advanced exercise equipment and therapeutic devices available today. These devices help to identify and improve deficiencies and also help to rebuild muscle strength and improve balance. They include the following:
Ekso GT: Wearable bionic suit that enables individuals with lower extremity weakness to stand and walk
Wheelchair Pressure Mapping System: Helps therapists determine the most appropriate seating options for wheelchair users
Vital Stim: Uses mild electrical stimulation to assist in treatment of patients who have difficulty swallowing
Specialized iPad Applications: Used to assist patients with voice difficulties with the latest technology available for portable devices
KayPENTAX Voice Training Software: Uses acoustic analysis for speech and voice evaluation and treatment
BioDex Body Weight Supported Walking System: Allows patients with gait and balance limitations the freedom to walk in a fully supported harness without fear of falling or loss of balance
Biodex Gait Trainer: Provides the patient and the therapist with visual and audio feedback on stride length and speed to aid in the treatment of walking difficulties
Bioness L300 GO: Assists patients with foot drop in moving their feet and knees while walking through the use of mild electrical stimulation to the muscles
Our Services:
Physical Therapy
Occupational Therapy
Speech Therapy
Neurological Rehabilitation
Cardiac Rehabilitation
Driving Screening
Sports and Orthopedic Rehabilitation
Physical and Occupational Therapy
Recovery after surgery or other treatment doesn't end with the treatment itself. For long-term success, it is important to have high-quality physical and/or occupational therapy. The experts at Methodist Bone and Joint Center are trained to help you gain strength after your treatment and prevent future problems.

Sports Rehabilitation
Our physical therapists treat patients who have suffered injury or had surgery. Intervention for painful soft tissue conditions and the restoration of joint and muscle function are integral parts of each individualized recovery plan. Our sports rehabilitation services provide assistance to all types of athletes –whether you are a professional athlete, a first time marathon runner, or are just trying on the old cleats – our goal is to keep you strong and in the game.

Athletic Training Service
Serving as the first line of defense for high school and college level athletes, Houston Methodist Athletic Training Services can provide the answers to that first call on the field. Our athletic trainers can provide accurate information the moment an injury occurs. Maintaining a close relationship with Houston Methodist's superior orthopedic doctors, this service will arrange for a visitation with one of our reputable orthopedic physicians on staff.

Neurological Rehabilitation
Our therapists treat patients who have suffered any type of neurological disorder. We work individually with each patient to improve areas of dysfunction such as paralysis, poor balance, vision impairment and loss of mobility which are often the side effects of neurological illnesses. Stroke recovery is led by a specialized team that includes physical therapists, occupational therapists and speech pathologists. Visit the Methodist Neurological Institute's Department of Neurorehabilitation for more information on these various conditions and treatments available at Houston Methodist Hospital.
Cardiac Rehabilitation
The Cardiac Rehabilitation program creates an individualized treatment plan that focus on a number of areas such as nutrition, exercise, stress management and lifestyle modifications that can be helpful to prevent potential fatal cardiac episodes from occurring again. Our exercise physiologists maintain close communication and coordination with your doctor throughout treatment. For more information on Houston Methodist Hospitals' cardiovascular services read about the Cardiac Health and Rehabilitation Program at the DeBakey Heart and Vascular Center.
Outpatient Rehabilitation