The Center for Cardiovascular Regeneration focuses on the discovery of new insights into the biology of cardiac and vascular repair. We bridge Houston Methodist's clinical expertise in managing cardiovascular disease with our translational research strengths in nanotechnology, imaging, systems medicine and genetics.
Our Mission: To Generate Great Ideas that Transform Cardiovascular Care
Restore cardiovascular health

Reverse cardiovascular aging

Regenerate cardiovascular tissue
The center discovers and develops new mechanisms and methods for cardiovascular repair and regeneration based on fundamental insights into the determinants of cardiovascular plasticity, reprogramming and aging. The center also performs preclinical translational studies and early-stage clinical research toward novel regenerative care.
Center director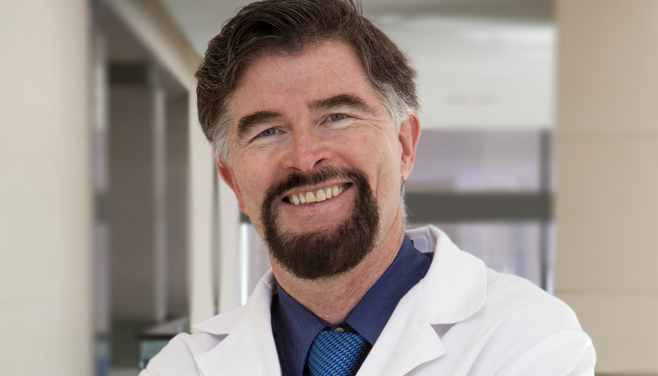 John P. Cooke, MD, PhD
Joseph C. "Rusty" Walter and Carole Walter Looke Presidential Distinguished Chair in Cardiovascular Disease Research
Houston Methodist
Featured Publication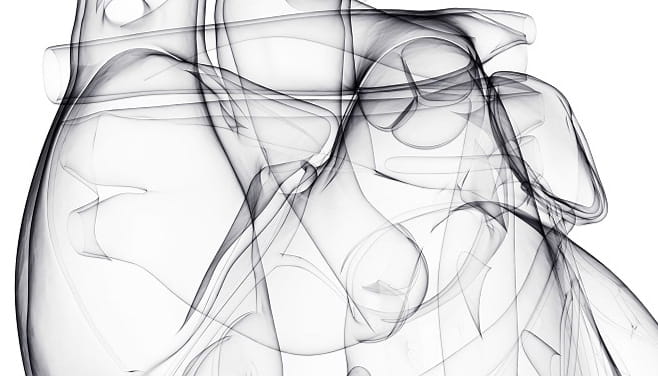 In a landmark
study
, scientists at the Houston Methodist Research Institute discovered what makes white blood cell counts spike in individuals who have high cholesterol, possibly leading to new therapies for heart disease.
Read More >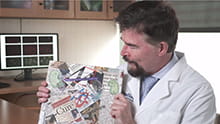 John Cooke, MD and director of Houston Methodist's Center for Cardiovascular Regeneration, describes what steered him toward a science career.
Featured News
The Lasker Lecture and Biomedical Imaging Symposium at Houston Methodist Research Institute
The Lasker Lecture will be given by Dr. Rod Pettigrew, formerly the Founding Director of the National Institutes of Biomedical Imaging and Bioengineering. Dr. Pettigrew is now executive dean of the EnMed program, an educational collaboration between Houston Methodist and Texas A&M University to train the next generation of physician-innovators. Dr. Pettigrew's talk will be followed by a Biomedical Imaging Symposium at Houston Methodist Research Institute.
The EnMed Lasker Lecture Committee is composed of faculty from Houston Methodist and Texas A&M, including: John Cooke, Tim Boone, Jenny Chang, and Anthony Guiseppi-Elie, Peter Davies, Melissa Grunlan, John Hurtado, David Huston, Victor Ugaz, Nancy Dickey, and Thomas Kent.
For more information about the program,
visit the Lasker Foundation website
.
2018 Heart of a Woman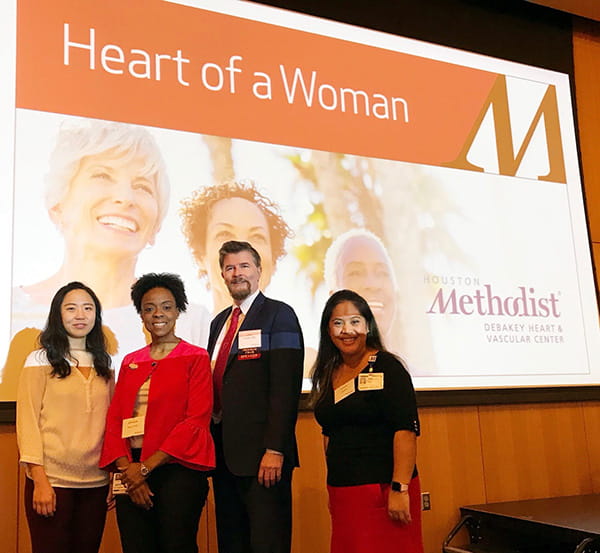 On Tuesday, March 6, 2018, Houston Methodist Research Institute, in partnership with the Houston chapter of the National Federation of Business and Professional Woman's Club (NFBPWC), sponsored the first annual Heart of a Woman conference. This conference was intended to educate the lay audience on the unique aspects of heart disease in woman and ways to diagnose, treat and prevent it.
Read more
about the event.
HMAI Cornerstone award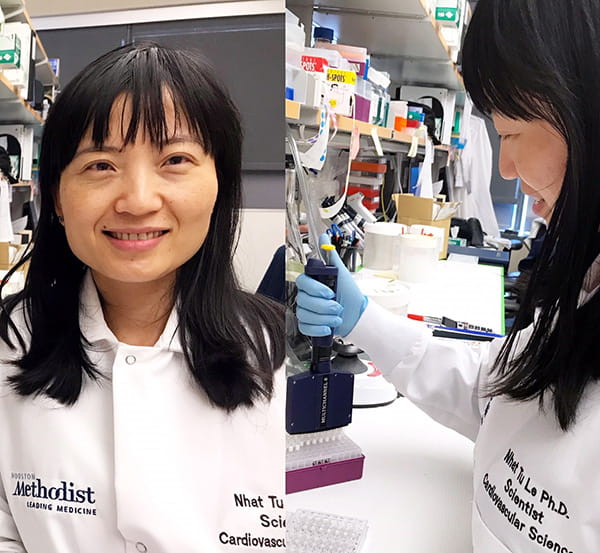 Dr. Nhat-Tu Le, PhD is a recent addition to the Center for Cardiovascular Regeneration and was awarded the Houston Methodist Academic Institute Cornerstone Award, which acknowledges junior faculty members who have successfully secured their first NIH R01 grant. Dr. Le's work focuses on the role of MAGI1 in atherosclerotic plaque formation.
Contact Information
Center for Cardiovascular Regeneration
Houston Methodist Hospital Research Institute
6670 Bertner Ave.
Houston, TX 77030
713.441.8322