Center for Cardiovascular Regeneration

The Center for Cardiovascular Regeneration comprises a 16,000 square-foot facility that accommodates the research space needs of 14 research faculty, and 80 institute scholars, students, postdoctoral fellows and research scientists. They work together on topics such as stem cell biology, aging and regeneration. The investigators have expertise in bioengineering, computational biology, developmental biology, epigenetics and chromatin dynamics, progenitor and stem cell biology, telomere regulation, and cardiomyocyte and vascular biology.
Faculty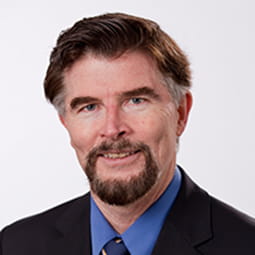 John P. Cooke, MD, PhD
Dr. Cooke's research focuses on restoration or stimulation of endothelial functions such as vasodilation and angiogenesis, using small molecules or stem cell therapies. Recent insights from the laboratory have clarified the role of innate immune signaling in nuclear reprogramming to pluripotency and therapeutic transdifferentiation for vascular disease.

View Cooke lab to learn more about Dr. Cooke's research.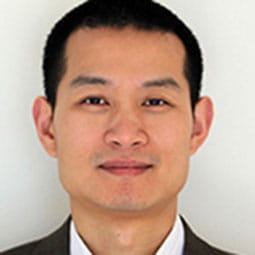 Longhou Fang, PhD
Dr. Fang's laboratory focuses on the role of apoA-I binding protein (AIBP) in lipid metabolism, angiogenesis and lymphangiogenesis under pathophysiological conditions. This includes identifying its molecular mechanism and unravelling the roles of AIBP in heart hypertrophy, heart ischemia and reperfusion, peripheral artery ischemia and reperfusion, corneal angiogenesis, wound healing, tumorigenesis as well as heart regeneration in preclinical models.

View Dr. Fang's seminar to learn more about his research.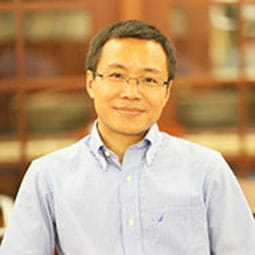 Kaifu Chen, PhD
Dr. Chen's laboratory focuses on computational epigenetics. Specifically they are focused on: (1) combining bioinformatics innovations with new sequencing technologies to make novel observations or to answer new biological questions; (2) understanding gene regulation networks that determine cell identity and tissue specificity in development; (3) discovering driver genes of cancer, genetic disease, or other important phenotypes. The overall goal of his research is to develop machine learning algorithms to combine epigenetic and genetic data for disease gene discovery, and to reveal the functional mechanisms underlying each discovery using molecular, cellular, and animal models."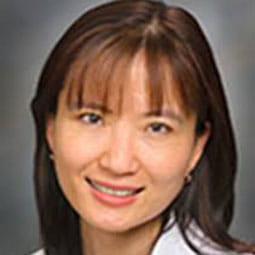 The Le's research group is interested in molecular mechanisms by which disturbed blood flow causes endothelial cell inflammation, dysfunction, apoptosis, and atherosclerotic plaque formation. Dr. Le and colleagues have developed both in vitro and in vivo systems to address this topic, and has identified a crucial role for the p90RSK-ERK5 kinase complex in this process. Dr. Le and colleagues have also discovered the formation of a pro-inflammatory and pro-senescence complex comprising p90RSK, a member of the shelterin complex, and p65. In addition, the role of endothelial ERK5 kinase in the regulation of statin-induced anti-inflammatory effect was also demonstrated using murine heart transplantation model. Recently, Dr. Le and colleagues have identified that a membrane-associated guanylate kinase-1 (MAGI1) is an unexplored molecule that regulates both endothelial inflammation and anti-viral response.
Besides the significant improvement in patient survival rate, modern cancer therapies including chemotherapy, immunotherapy, radiotherapy, targeted therapy, and surgery cause not only cardio-toxicity but also vascular complications such as angina (spasm), myocardial infarction, venous or arterial thrombosis, and newly developed or worsened hypertension. The Le's research group is also interested in understand how cancer therapies mediates vascular complications.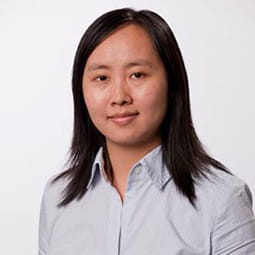 Shu Meng, MD, PhD
Shu Meng obtained her MD and MS in Medical Genetics from Sun Yat-sen University School of Medicine in China. She then earned her PhD in Pharmacology from the Pharmacology Department and Cardiovascular Research Center of Temple University School of Medicine under the supervision of Dr. Hong Wang. During her PhD studies, she demonstrated that hyperhomocysteinemia, a cardiovascular risk factor, accelerates thrombosis though ICAM-1 dependent endothelial activation though DNA hypomethylation mechanism. Shu Meng joined Dr. Cooke's lab as a postdoctoral fellow in 2013 to work on the transdifferentiation of fibroblasts into functional endothelial cells using chemical entity based methods. She is particularly interested in using small molecules as a therapeutic approach to reprogram and generate healthy endothelial cells in vivo. She is also involved in characterizing several transcription factors and their role in endothelial development. In her spare time, Shu enjoys to listen to music, travel and spend time with her family.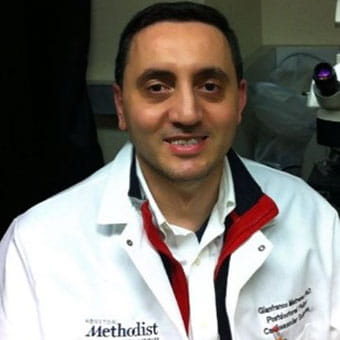 Gianfranco Matrone, PhD
Gianfranco Matrone obtained his BS in Biological Science at the University of Naples Federico II, where he worked on cardiomyocyte contractility and exercise-induced neoangiogenic mechanisms in aging rat. Then, he moved to the Cardiovascular Research Centre, INSERM U689 in Paris, France, where he focused on pro-angiogenic cell therapy and neoangiogenic mechanisms in ischemic diseases. He continued to study neoangiogenesis at the Bristol Heart Institute, in England, where he focused on the role of hypoxia and Notch pathway in endothelial progenitor cells and neonatal cardiomyocytes. To further his education, he enrolled at the University of Edinburgh for his PhD where he studied the role of the CDK9 in cardiomyocyte proliferation in the zebrafish following cardiac laser-induced injury. He had a very exciting time in Edinburgh, where he was also involved in several science communication events, including being a performer at the Bright Club Comedy at the Edinburgh International Science Festivals in 2012. You can still watch his performance on zebrafish on the YouTube!

In Dr. Cooke's lab, Gianfranco is now focused on endothelial cell development and lineage specification. By using genetic, cellular and physiological tools he is investigating the sequence of genes that are up and down regulated and changes in cell function during the reprogramming of Embryonic Stem Cells and Induced Pluripotent Stem Cells. By using the Zebrafish as a model, he wants to decipher the role of candidate genes in cardiovascular development and regeneration. He is also particularly interested in understanding the role of the innate immune system in the zebrafish cardiovascular regenerative mechanisms.
Administrative Staff
Janelle Heallen
Senior Executive Secretary

Contact Information
Center for Cardiovascular Regeneration
Houston Methodist Research Institute
6670 Bertner Ave.
Houston, TX 77030
713.441.8322