The RNAcore at the Houston Methodist Research Institute is staffed by experienced scientists, who produce high-fidelity research- and clinical-grade RNA, including mRNA, modified mRNA (mmRNA), and noncoding RNA, for the support of fundamental research and clinical applications.
The RNAcore is emerging as a leader in RNA synthesis, generating RNA constructs for the scientific and medical communities in the Texas Medical Center and across the world. Beginning as a core group for the
Progenitor Cell Biology Consortium of the National Heart, Lung, and Blood Institute
, the RNAcore is now also supported in part by the
Cancer Prevention Research Institute of Texas
, to further the development of cutting edge RNA technologies.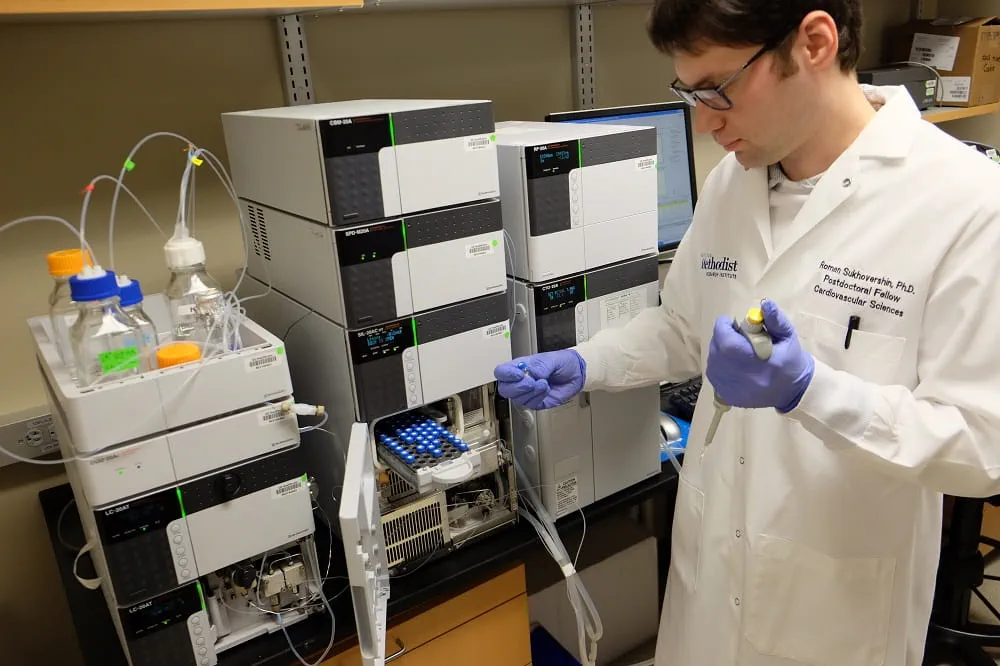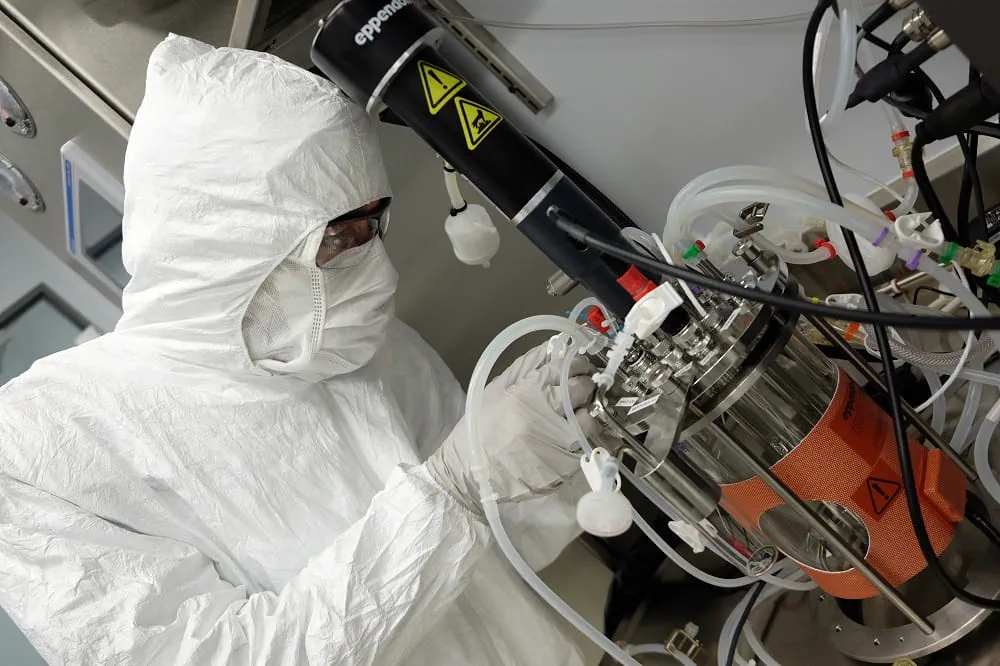 rna Manufacturing Services
The RNAcore provides services for the development and generation of high-fidelity RNA for any gene/loci of interest. With efficient and fast construct generation, we can provide a wide range of generic or personalized RNA molecules for any desired species, with specified modifications.
Synthesis of high-fidelity research- and clinical-grade RNA, including:
mRNA
Modified mRNA (mmRNA)
Customized bicistronic constructs
Constructs with reporter genes
Long noncoding RNA
Small RNA: probes, miRNA, CRISPR guide RNA
Generation of RNA molecules using following methods:
Research-grade
Research-grade, HPLC-purified
GLP-grade
cGMP-grade
Incorporation of RNA modifications in molecules:
5-methyl-CTP
Pseudo-UTP
Anti-reverse cap analog (ARCA)
Long 150 nt poly-A tail
Sequence-optimized
Nucleotide fluorophore tagging
Analytical Services
The RNAcore also provides services for assessing the purity, integrity and identity of in-vitro transcribed RNA, following GLP (Good Laboratory Practices) guidelines. The following assays are provided on a fee-for-service basis:
Detection of aromatic organic compounds by A260/280 ratio (UV Spectrophotometry)
Nucleic acid purity by A260/230 ratio (UV Spectrophotometry)
Nucleic acid concentration by A260 (UV Spectrophotometry)
Nucleic acid integrity by Bioanalyzer (microfluidic electrophoresis)
Identity of DNA plasmid by restriction digest analysis (Diagnostic Digestion)
Efficiency of plasmid linearization by Bioanalyzer (microfluidic electrophoresis)
Sequence verification of plasmid DNA by Sequencing
Sequence verification of RNA by RT-PCR and Sequencing
Integrity and purity assessment by HPLC
Impurity assessment of Residual Template DNA by qPCR
Impurity assessment of Residual E. coli DNA by qPCR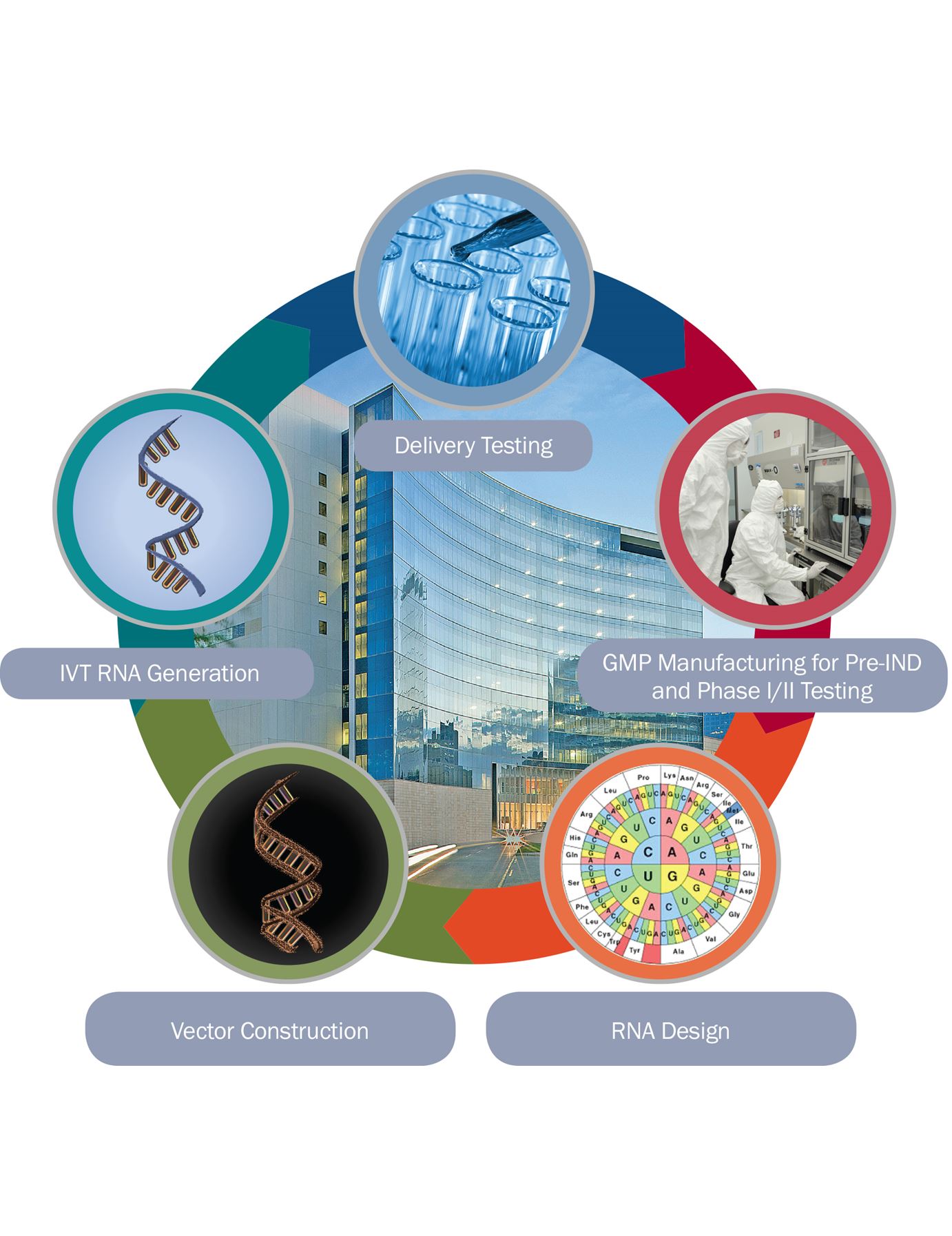 RNAcore in the news