Workshops
Physician Educator Certificate Program
Houston Methodist Academic Institute, in collaboration with UTHealth Office of Educational Programs, will offer The Physician Educator Certificate Program, to develop teaching skills and improve confidence in resident educators.
Residents and fellows have significant teaching responsibilities, but they seldom receive formal training on effective teaching. Given the importance of teaching and requirements of the LCME and ACGME, developing effective teaching skills is needed. The purpose of the program is to improve teaching skills of residents and fellows and prepare trainees for their academic career. The goal is for residents and fellows to have greater teaching confidence and experience job satisfaction.
Please complete this application and submit all required documents by
August 25, 2023
. You will be notified of acceptance no later than
September 1, 2023
.
Application Form:
https://forms.office.com/r/HJrrUvpmT6
| Flyer:
PDF
---
Clinician Educator Pathway
This program is designed to introduce clinical educators to fundamental concepts in education. This pathway is designed to enhance participants' versatility as teachers, enhance their ability to analyze clinical teaching using an educational framework and provide a forum for collegial exchange. In addition, participants will learn principles, guidelines, and behavioral alternatives that teachers can use to improve their teaching effectiveness.
Format
Two Days Intensive Workshop
Monthly Group Coaching/Development Session
Monthly Mentor Check-In
Independent Study/Capstone Project
Clinician Educator Pathway Class 2023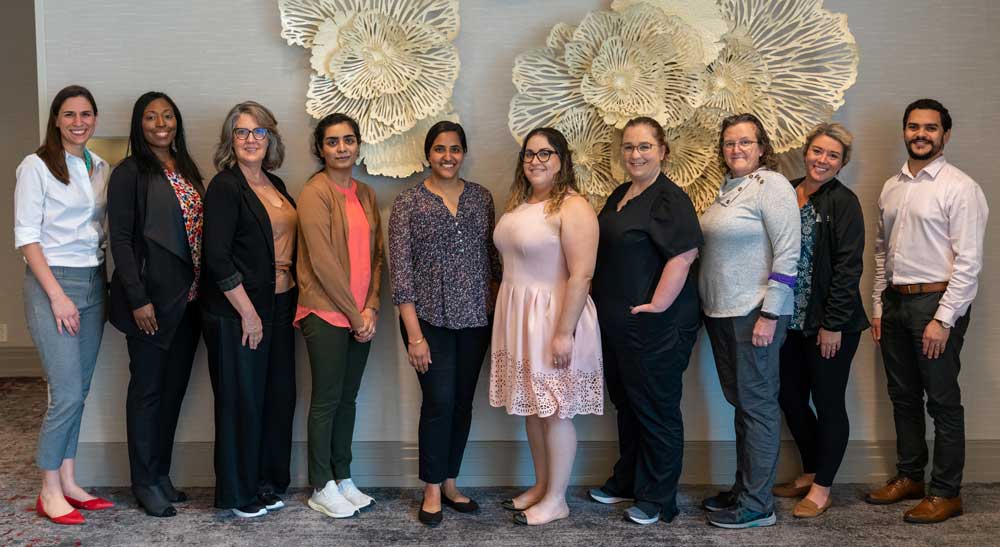 Graduates
Emily Rutledge, MD
Fiona Lindo, MD, M.P.H, FACOG FPMRS, DipACLM
Virginia Gray, MT-BC
Ruba Memon, MD
Kanika Monga, MD
Yariana Rodriguez Ortiz, MD
Chelsea Demchak, BSN, RN, CAPA, MEDSUG-BC
Laurie Mulhall, RN, MSN, IBCLC
Monica Arnell, MD
Omar Elsayed, MBBCh
Clinician Educator Pathway Class  2022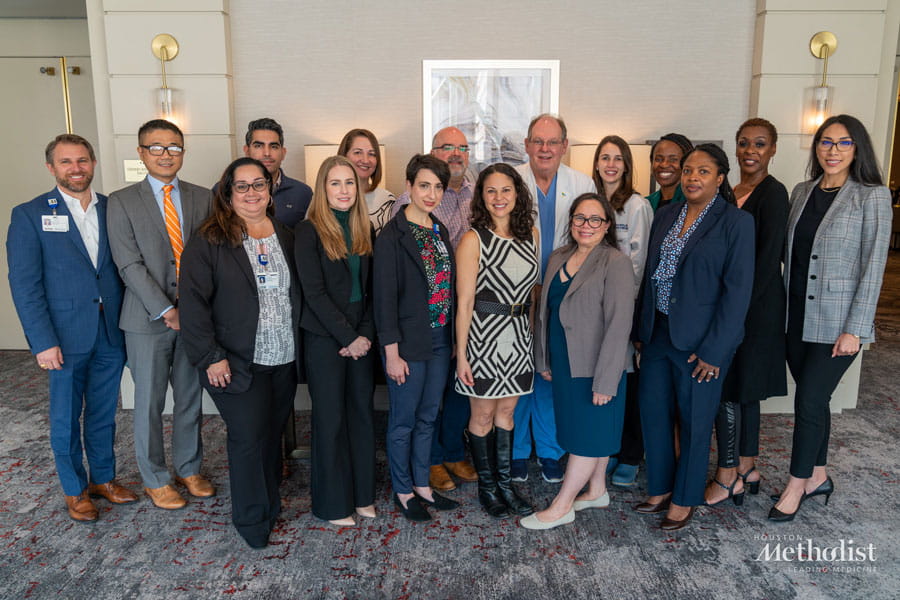 Graduates
Tamitria Collins, MSN, RN, ACM, C-MHFA
Mary Labajo, MSN, WHNP-BC, RNC-MNN
Sarah Hoopes, MD
Lara Nabbout, MD
Cherryann Burford, BSN, RN, CVRN-I
Natalie Zuniga, M.S.
William Musick, PharmD, BCIDP
Salil Kumar, MD
Albina Heidebrecht, Doctor of Physical Therapy
Leadership
Timothy B. Boone, MD, PhD
Chief Educational Officer
Trevor M. Burt, M.S., Ed.D.
Vice President, Education Administration
OCED Team
Clinician Educator Pathway 2022 from HM Academic Institute Videos on Vimeo.
Our most requested courses
Curriculum Development 101: Laying the Foundation for Systematically Designing Educational Programs
Curriculum development allows educators to take a thoughtful and methodical approach to determine what learners will be required to learn. The curriculum development process systematically organizes what will be taught, who will be taught, and how it will be taught. In this session, we will present an overview of the nuts and bolts of curriculum development, as well as a brief overview of common instructional design models.
Curriculum Development 102: Mapping out the Process of Systematically Designing Educational Programs
This workshop builds on Curriculum Development 101 by walking participants through the curriculum design process from start to finish. We break down each component and explain why it matters and how each piece relates to the larger whole. Participants will leave with a curriculum design template they can use as a guide for creating educationally sound workshops and programs on their own.
Psychological Safety: Fostering a Safe Environment for Learner Growth and Development
Psychological safety has been a topic of considerable interest in a variety of fields, including healthcare, over the past two decades. Evidence from empirical studies supports the idea that psychological safety matters greatly in the clinical working environment.
New Courses
How to Write a Research Question
In the first half of this 1-hour course you will learn how about research, what qualifies as human subjects research, and the steps you need to take before you start any research project. The second half of this course will focus on how to write an effective research question for both quantitative and qualitative studies and include a chance to apply what you learned and practice writing your own research question.
Bedside Teaching
Teaching at the bedside with live patients in real time can be a powerful learning experience but fast-paced clinical settings, time constraints, and lack of confidence can be a deterrent to using this methodology for some educators. Current research shows that educating healthcare providers about the importance of bedside teaching and providing them with practical essentials would foster effective bedside teaching and promote a conducive learning climate. This workshop, taught in tandem with a clinical educator and a curriculum developer, will highlight techniques to create a positive, effective learning experience and offer insights from senior clinical educators about how they implement these techniques in their setting. Participants will have the opportunity to discuss their own bedside teaching successes and struggles and collaborate with the session leaders on how to enhance their teaching practice
Program Evaluation
Evaluation in health professions education is essential. At one time or another, nearly all educators will need to evaluate an educational program to determine its merit or worth. Program evaluation is a data-driven strategy to aide decision-makers in determining the most appropriate outcome for programs within their purview. The purpose of this session is to introduce health professions educators to the theoretical bases for common program evaluation approaches so that they can make informed evaluation choices and help them become more effective evaluators
Intro to Andragogy-Teaching Adults Students
Adults do not learn the same way children do. Unfortunately, many medical educators instruct their learners as if they were still in grade school. Developing educational programs in clinical learning environments that are not adapted to adult learning can lead to a lack of learner engagement. The purpose of this session is to explain the definition and origins of adult learning theory, provide a general overview of learning in adulthood, describe how to facilitate adult learning, and characteristics of adult learners.
Introduction to the Scholarship of Teaching and Learning (SoTL).
Ever wonder about the efficacy of the active learning techniques you are using in class? This session will introduce the role and importance of educational scholarship in medical education. This workshop is for anyone who wants to learn more about assessing the impact of teaching and learning on their learners through sound research design focused on questions of interest. Participants will be exposed to common methods of data collection and analysis in SoTL. This workshop is primarily designed for people who are new to the scholarship of teaching and learning.