Office of Curriculum and Educational Development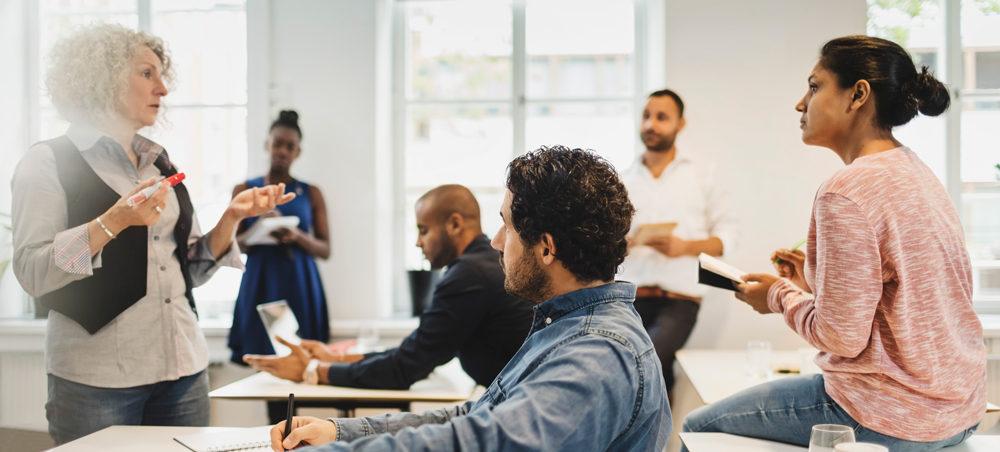 How did we come about?
The Office of Curriculum and Educational Development (OCED), formerly known as the Office of Academic Development (OAD), was established in 2016 as a response to the need for research and statistical support for trainees, and the bridge in gap in educational development for educators in the Graduate Medical Education community, allied health professional fields (e.g., Pharmacy, PT/OT, Spiritual Care, Music Therapy). Dr. Marc Boom provided initial funding to support ($250,000) building a team to meet this need through developing workshops, conducting one-on-one consultations, and building on-demand resources.
In January 2022, OAD became OCED with the expanded scope of curriculum development, refined focus of educational development while maintaining its initial aim of promoting research literacy and providing statistical support to trainees and allied health professionals.
Our Vision
OCED will be recognized for continuous interprofessional training and systematic approaches to address gaps in education through building a community of educators and scholars, and fostering a culture of excellence in teaching, curriculum development, and human subjects research literacy.
Our Strategies
Creating a community of practice for teaching excellence and educational scholarship
Fostering interprofessional education and collaboration across our diverse learners
Partnering with subject matter experts to develop quality improvement and patient safety programs
Maximizing internal and external resources to support the scholarship of teaching and learning
Developing a strong foundation of research literacy to support learners (e.g., trainees, allied health professionals) aiming to engage in research
Preparing our teachers and learners to adapt to emerging needs or changes in reporting/evaluation standards
Promoting evidence-based approaches for designing, implementing, and evaluating educational programs
Meet the team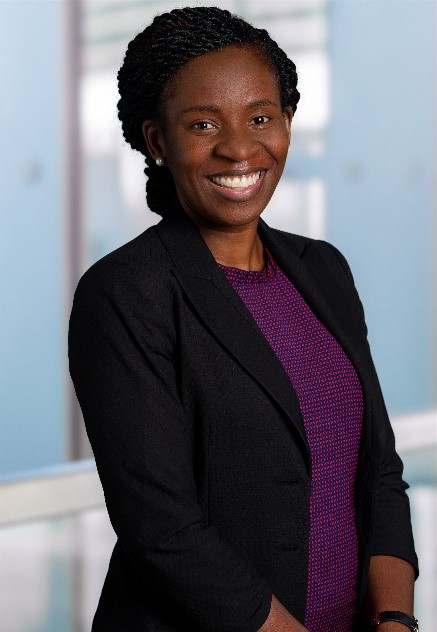 Ebun O. Ebunlomo, PhD, MPH, MCHES
Manager, Office of Curriculum and Educational Development

Dr. Ebun Ebunlomo has over 12 years of professional experience spanning from leading health promotion among undergraduate students, developing and implementing training programs for medical practitioners, conducting formative evaluation and cultural adaptation of evidence-based teen pregnancy prevention initiatives, to leading a nationally recognized worksite wellness program at the City of Houston.

After completing her PhD program at UT School of Public Health - Houston, Dr. Ebunlomo was appointed as an Evaluation Fellow at the Center for Global Health at CDC where she worked with the World Health Organization to conduct a multisite evaluation of national public health surveillance and response systems in African countries post-Ebola.

Dr. Ebunlomo joined Houston Methodist as a Curriculum Developer with the DeBakey CV Education (DCVE) team in August 2016 and served as Interim Program Director for this team in 2017-2018. She looks forward to bringing what she has learned thus far in her academic training and professional experiences as she oversees the Office of Education Academic Development to support faculty members, clinicians, and trainees in diverse areas such as curriculum development, scientific consulting services, one-on-one coaching, and customized workshops to foster scientific productivity.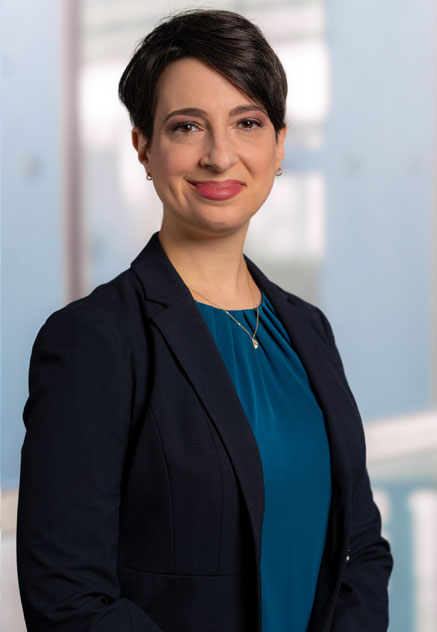 Christine Ford, EdD
Curriculum Developer, Office of Curriculum and Eductional Development

Dr. Christine Ford serves as Curriculum Developer for the Office of Curriculum and Educational Development. In this role, she teaches workshops related to teaching skills and curriculum design to a diverse audience including GME teaching faculty, system quality and safety, nursing, pharmacy, PT/OT, music therapy, and spiritual care. Dr. Ford provides individual and departmental-specific education, partnering with stakeholders to address their unique needs and provide tailored, customized content.

Dr. Ford brings 10 years of medical education experience to her role. She most recently worked for McGovern Medical School at UTHealth in faculty development and was previously a Medical Education Specialist at UTMB. Dr. Ford received her Ed.D. in Ethical Leadership from the University of St. Thomas in 2019.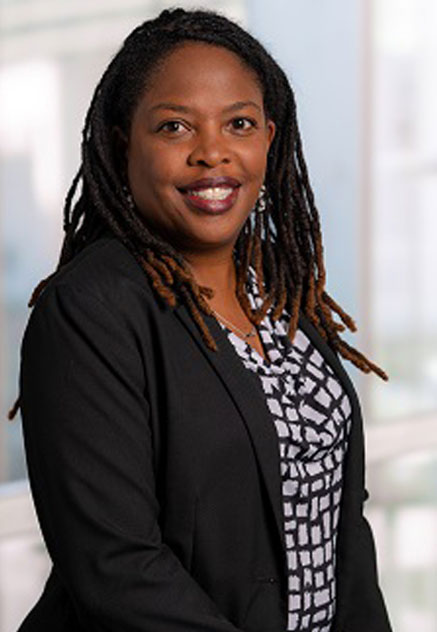 Kamilla Guinn, MeD
Curriculum Developer, Office of Curriculum and Educational Development

Kamilla Guinn, M.Ed., is a Curriculum Developer in the Office of Curriculum and Educational Development at Houston Methodist. In this role, Ms. Guinn uses her knowledge of adult learning theory and practice to systematically develop, implement, and evaluate adult education programs. In addition, she collaborates with subject matter experts on educational projects and conducts workshops in the areas of teaching and learning.

Ms. Guinn is an academic healthcare/higher education administrator with over fifteen years of experience in medical education administration, program/project management, professional development facilitation, human resources, and student/trainee affairs. She joined Houston Methodist in January 2022. Most recently, she was enrolled as a full-time student in the Educational Human Resource Development doctorate program at Texas A&M University. Prior to this, she spent over 11 years in administrative and director roles in graduate medical education at MD Anderson Cancer Center.

She earned her master's degree in higher education administration from the University of Houston and a bachelor's degree from Southwestern University, in Georgetown, TX. She is preparing to take the preliminary examination for her doctoral degree. Her interests include adult education, course development, program evaluation, medical education, and instructional design.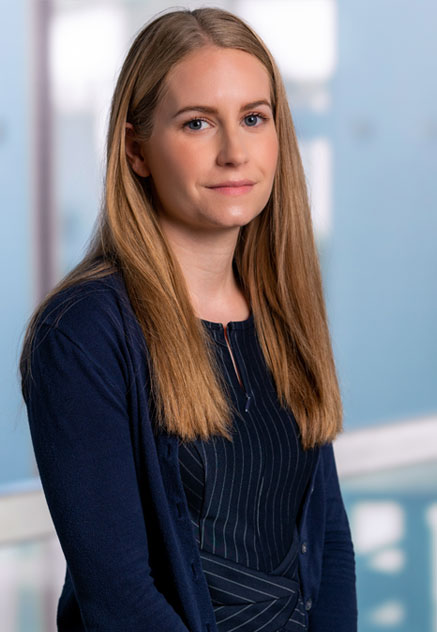 Lauren Irwin, PhD, MBA
Educational Research Specialist - Office of Curriculum and Educational Development

Dr. Lauren Irwin is the Educational Research Specialist for the Office of Curriculum and Educational Development at Houston Methodist. In this role, Dr. Irwin conducts one-on-one meetings with trainees, staff, clinicians, and faculty to address their questions about research, including study design selection, sample size calculation, and statistical analysis. She also works with different departments to conduct training courses on research topics and scholarly writing.

Dr. Irwin supports researchers by reviewing and providing feedback on their Institutional Review Board (IRB) protocols to ensure a more streamlined submission process. She also assists with conducting sample size calculations to inform grant applications, designing data collection tools, and creating conducting data analyses as part of scholarly products (e.g., manuscript submissions). She led the design of and facilitates Foundations of Research Methods to teach those who are interested in research how to get started to and how to write an IRB protocol. Dr. Irwin works with trainees, staff, clinicians, and faculty who have submitted or plan to submit publications by editing/reviewing methodology and interpreting reviewer's comments for a smoother resubmission. She also collaborates with researchers who need statistical support.

She joined Houston Methodist as an intern in May 2018 and worked with diverse specialties such as Cardiology, Vascular Surgery, Spiritual Care, Music Therapy, Nursing, among others, to provide guidance on research methods, Institutional Review Board (IRB) protocol development, statistical analyses, and manuscript development. She holds an MBA and a PhD in Educational Psychology from the University of Houston. Dr. Irwin has over 12 years of experience in education, spanning from K-12 to graduate school. She has been engaged in research for about 8 years and continues to partner with trainees, staff, faculty, and clinicians at Houston Methodist to improve their scientific productivity. She enjoys demystifying the research process and statistics to those who are new to these subject areas.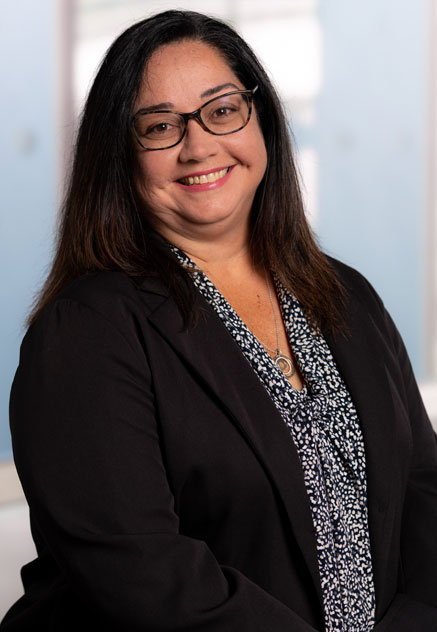 María J. Torres-Quiles
Training Coordinator - Office of Curriculum and Educational Development

Mrs. Torres-Quiles is the Training Coordinator for the Office of Curriculum and Educational Development. She manage the administrative and promotional work of the office as well as supporting our Team. Mrs. Torres-Quiles earned a Bachelor degree in Arts with a minor in Administrative Assistant and Secretarial Science at the University of Puerto Rico, Rio Piedras Campus, where she worked for 6 years as Administrative Coordinator, in educational programs. She also has more than 10 years of experience in Health Insurance services. For 10 year Mrs. Torres-Quiles was as Residency/Fellowship Program Coordinator for an educational institution in Houston, Texas.

She joined Houston Methodist family on February 2022 bringing her knowledge in health care as well as Graduate Medical Education to our Department.
HOW CAN WE SERVE YOU?
Our core areas:
Teaching and Learning: Through our courses and consultations with other subject matter experts, we provide expertise in adult learning theories, effective strategies for teaching and fostering learning in diverse settings, and tools for optimizing the learning climate. We support teachers at various levels to develop skills necessary to transfer knowledge and skills and for optimal retention short-term and long-term.
Research Literacy, Statistical Support & Educational Scholarship: We offer free courses, 1:1 coaching or group-based coaching about the fundamentals of research and educational scholarship. We provide support with project brainstorming, Institutional Review Board (IRB) protocol development/review, development of qualitative and quantitative data collection tools, selection of appropriate study design, data analysis, sample size calculation, and manuscript or presentation/poster review. We also connect you to internal and external resources that could enhance your scientific productivity and support scholarly work in educational research.
To request our services:
For more information
Contact us at
oced@houstonmethodist.org