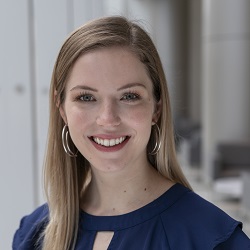 Caitlin Labay, PharmD
PGY2 Critical Care Pharmacy Resident
Email:
celabay@houstonmethodist.org
Caitie is originally from Houston but grew up in Corpus Christi, Texas. She graduated with her Doctorate in Pharmacy from the University of Texas at Austin in 2020 and completed her PGY1 at Houston Methodist Hospital in 2021. Her current practice interests include mechanical circulatory support, cardiology, and emergency medicine. During her free time Caitie enjoys kickboxing, reading, and spending time with friends.
Major research project
: Anti-Xa Guided Reversal of Direct Oral Anticoagulants with Four Factor-Prothrombin Complex Concentrate
Quality improvement project
: Evaluation of lidocaine for pain management
Continuing education program
: Post-Intensive Care Syndrome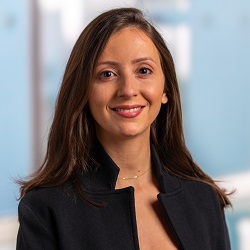 Nina Srour, PharmD, BCCCP
PGY2 Critical Care Pharmacy Resident
Email:
nsrour@houstonmethodist.org
Nina grew up in Lebanon and moved extensively. She earned her Doctor of Pharmacy degree from the University of Colorado in 2020 and completed her PGY1 at Houston Methodist. Her professional interests include neurotrauma, and pharmacokinetics and pharmacodynamics of antimicrobial agents in critically ill patients. In her spare time, Nina enjoys traveling with her two kids and exploring the outdoors.
Major research project
: Evaluation of Vancomycin Dosing in High Intensity Continuous Renal Replacement Therapy (CRRT)
Quality improvement project
: Review of the Use of Andexxa and Idaruzimab
Continuing education program
: A Paradigm Shift in Fluid Therapy: Breaking Bad Habits