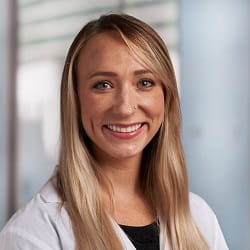 Emily Highsmith, PharmD
PGY2 Critical Care Pharmacy Resident
Email: EHighsmith@houstonmethodist.org

Emily is originally from Lodi, California, and obtained her Bachelor of Arts in Biology from the University of California, Berkeley in 2015. She graduated with her Doctorate of Pharmacy from the University of the Pacific in 2018. Following pharmacy school, she completed her PGY1 Pharmacy Residency at Cape Fear Valley Medical Center in Fayetteville, North Carolina. Her current practice interests include anticoagulation and reversal strategies for bleeding, sedation management, and mechanical circulatory support. In her free time, she enjoys exercising, cooking, and exploring new places to eat and drink.

Major research project: Outcomes associated with 4-factor prothrombin concentrate complex administration to reverse factor Xa inhibitors in acute hemorrhage

Quality improvement project: Evaluating the safety and efficacy of an ICU electrolyte replacement protocol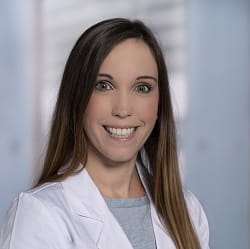 Chelsea Lopez, PharmD
PGY2 Critical Care Pharmacy Resident
Email: CLopez@houstonmethodist.org
Chelsea is originally from Thousand Oaks, California and completed her Bachelor of Science in Neurobiology from The University of Texas at Austin in 2014. She graduated from the University of Illinois -Chicago College of Pharmacy with a Doctorate of Pharmacy in 2018. She completed her PGY1 Pharmacy Practice Residency at Houston Methodist Hospital in 2018 and is currently a PGY2 Critical Care Resident. Her research interests include anticoagulation strategies, trauma resuscitation and management of patients with mechanical circulatory support devices. In her spare time, she enjoys traveling, skiing, attending sports games, and cooking.
Major research project: Direct oral anticoagulants to parenteral anticoagulation: strategies for inpatient transition
Quality improvement project: MUE on angiotensin II