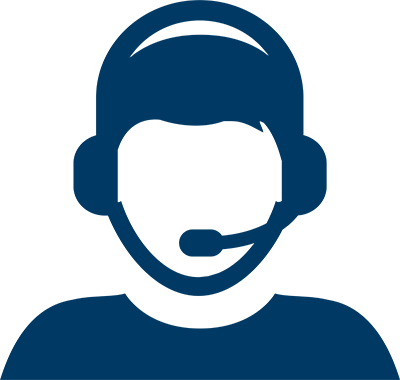 Let Us Help You Find a Doctor
Let Us Help You Find a Doctor
The Houston Methodist Rehabilitation Center is part of the continuum of care of the Houston Methodist Neurological Institute's inpatient services. We consistently provide a safe, compassionate and an individualized patient care. Our dynamic team integrates the patient and family to achieve the highest quality of lift and help the patient regain their sense of well-being to reach highest level of function.
Our inpatient rehabilitation nursing unit is located on West Pavilion 9 and 10 and our gym is located on West Pavilion 4.
REHAB ADMISSION CRITERIA
Candidates for admission into our inpatient program must:
Be medically stable
Require active medical management
Be able to participate in at least three (3) hours of therapy for five days per week
Be able to demonstrate potential for improved functional ability within a short period of time
Require the need for at least two (2) of the following therapy disciplines:

Physical therapy
Occupational therapy
Speech-language pathology

Be assessed by Physical Medicine and Rehabilitation Physician and the Rehab Admissions Coordinator.

CRITERIA TO CONTINUE YOUR STAY
It is expected that you will actively participate in all therapies and programs and make continued progress toward your goals.
Patients and family members are required to participate in the goal setting process, discharge planning and discharge training.

TRANSITION TO AN ALTERNATE LEVEL OF CARE MAY BE CONSIDERED WHEN:
All functional rehabilitation goals have been achieved in all therapeutic disciplines.
Further progress toward rehabilitation goals in the treatment plan is not expected or can be achieved at a less intensive setting such as a Skilled Nursing Facility, Long Term Acute Care (LTAC), home or other outpatient setting.
The patient is unwilling or unable to continue participating in the rehabilitation program for 3 hours/day at least 5 days/week.
Treatment is for maintaining physical condition or slow deterioration in function rather than to restore function that was lost due to illness injury or trauma.
The patient has become medically unstable and requires transfer to a different level of care.
SCOPE AND COMPLEXITY OF SERVICES PROVIDED
The Rehabilitation Center offers a full range of rehabilitation services for patients, including therapies for the following diagnoses:
Brain injuries, traumatic and non-traumatic
Stroke
Limb amputation
Neuromuscular diseases (i.e., Guillain-Barre, MS, ALS, Parkinson's)
Musculoskeletal disorders
Debility due to medically complex conditions
Pulmonary disorders
Spinal cord injury (complete or incomplete C4 Spinal Cord Injury or Spinal Cord Disease, non-ventilator dependent)
Cardiac (i.e., status post CABG, VAD, Transplant)
Cancer-related conditions
INTERDISCIPLINARY TEAM
Rehabilitation Center provides an interdisciplinary approach to patient care. The team is comprised of the following members:
Physical medicine and rehabilitation physician
Nurse practitioner
Registered nurses
Physical therapist
Occupational therapist
Speech-language pathologist
Neuropsychologist
Respiratory therapist
Pharmacist
Case manager
Social worker
Clinical dietitian
Additional services may also include:
Therapeutic recreation
Music therapy
Pastoral care
Animal assisted therapy
Physician specialists (available as needed)
State-of-the-Art Technologies utilized by the therapists on the Rehabilitation Unit include:
LiteGait with GaitKeeper
Balance Master
EKSO
Bioness H200
Dynavision
Bioness L300
Bioness L300 plus
MOTOMed
MOVEO
Services may be provided in individual treatment sessions or in concurrent sessions with another patient or in group sessions.
THERAPY GROUPS
There are several therapy groups which provide an interdisciplinary team approach to reach your goals. The groups meet in a structured environment to allow you additional time with a Physical Therapist, Occupational Therapist, Speech Therapist, Recreational Therapist and/or Music Therapist. We work together to provide education and socialization among patients who are adapting to new diagnoses that changed their lifestyle. These groups are in addition to the individual therapy sessions you will receive as an inpatient. Listed below are the groups and goals for each one
To promote the following:

Independence (responsibility, socialization, preparation for discharge)
Core stabilization (postural control and alignment, balance, trunk stretching/strengthening)
Awareness (proprioception, cognition, education)
Respiration (breath support, communication)
Endurance (sitting, day-to-day activities)
To improve overall strength, endurance and flexibility by doing active and resistive exercises with weights and machines.



To promote the following:

Achieve the highest level of independence possible with feeding and swallowing skills
Achieve tolerance in a supervised setting for the most appropriate diet using compensatory strategies
Educate the patient and family/ caregivers about feeding and swallowing strategies
To promote functional community reintegration and basic activities of daily living, promote safety awareness in functional activities and use of trained compensatory techniques for residual cognitive deficits.


To provide an interdisciplinary approach to re-integrating patients in the community so they can experience the public setting, very often for the first time following injury.

To incorporate music and musical concepts to facilitate ambulation and mobility.

We encourage you to bring your rehabilitation equipment from home. Comfortable clothes and shoes are also necessary to wear during your intensive therapy sessions.
INPATIENT REHABILITATION PROGRAM OUTCOMES
To learn more about outcomes at our Rehabilitation Center, click here.