Myotonic Dystrophy
Clinic

The Myotonic Dystrophy Clinic offers an exceptional level of care for patients with myotonic dystrophy (DM), the most common form of adult-onset muscular dystrophy. This multi-systemic disorder causes progressive muscle weakness in the arms, hands, hips and lower legs. People with DM may also experience early cataracts, heart arrhythmias, cognitive problems and hormonal changes. We help to improve survival rates and patients' quality of life, in addition to fostering research into predicting outcomes of this disease.

Our clinic is staffed by a team that includes neurologists, cardiologists, pulmonologists, respiratory therapists, sleep specialists, nutritionists, social workers, genetic counselors, physical and occupational therapists, and home health agency vendors. The Myotonic Dystrophy Clinic is held four times a year in February, May, August and November.

Myotonic Dystrophy Day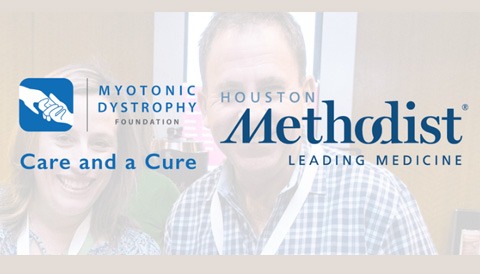 Myotonic Dystrophy Foundation is pleased to announce a MDF DM Day at the Houston Methodist Hospital. This one-day conference will feature patient-centered programming, interactive sessions with experts in myotonic dystrophy, breakout sessions, and more.
Learn more
Myotonic Dystrophy Clinic
6560 Fannin St.
Scurlock Tower, 8th Floor
Houston, TX 77030
713.363.7310
Fax:713.790.2059