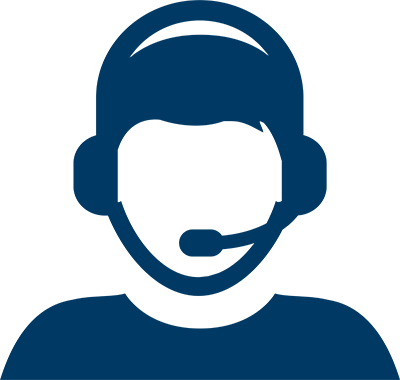 How Can We Help?
How Can We Help?

The Headache Center is part of the Neuroscience & Spine Center at Houston Methodist Sugar Land Hospital. The doctors at the Headache Center are committed to providing advanced, personalized care to help chronic headache patients get back to a life without pain. Our world-class team of headache specialists provides coordinated and comprehensive care that begins with an accurate diagnosis and then follows with a unique treatment plan to alleviate and prevent chronic headaches.
Receive expedited access to our world-class team of headache specialists. They will provide coordinated and comprehensive care starting with an accurate diagnosis and a unique treatment plan to help alleviate and prevent chronic headaches.
Through years of specialty education and training, our headache experts have the experience required to accurately diagnose and treat
headaches
. All doctors affiliated with the Headache Center are board certified by the American Board of Psychiatry and Neurology.
We specialize in treating all types of headaches, including the following:
Chronic headache

If you experience headaches more than 14 days of a month, you might have chronic headaches. They can feel moderate to severe, and they may be a sign of an underlying condition.

Cluster headache

A cluster headache is a rare condition that affects less than 1% of adults. It is characterized by a sharp, severe pain that is often only on one side of the head. It is very painful, but lasts a short time — about 45 to 90 minutes.

Migraine

A migraine is characterized by throbbing, severe pain that lasts from four to 72 hours. The pain can also be accompanied by nausea, vomiting and sensitivity to light and sound. If you feel the symptoms of a migraine coming on, rest in a quiet, dark room. A hot or cold compress on the forehead can help, as can trying to sleep. If home remedies don't work, talk to your physician about other non-drug therapies or prescription medications.

Rebound headache

Unfortunately, sometimes what helps headaches can make them worse. If you take pain medication for headaches often, and the headache returns, you might be experiencing a rebound headache. The only way to stop the cycle of rebound headaches is to discontinue the use of that particular medication.

Tension headache

Your headache might be due to tension if the pain is dull and achy. Tension headaches are also usually accompanied by a sore neck and can often be treated with over-the-counter pain medications.
Our center offers a complete range of treatment options customized to each patient, including the following:
Botox treatment (see below)
Infusion therapy
Lifestyle and dietary counseling
Medication management
Stress management
Botox® for Chronic Migraines

Dr. Eddie Patton, Jr. is a board-certified neurologist experienced in providing Botox therapy as a treatment option for patients 18 and older who suffer from chronic migraine. Chronic migraine is defined as 15 or more headaches each month, with headaches lasting 4 or more hours each day.
If you suspect that you or a loved one meet these criteria, please call 281.274.7979 today to schedule an appointment with Dr. Patton. Together, you can decide whether Botox therapy and/or alternative treatment options would be best for you.
What is Botox?

Botox is a prescription medicine that is one of the many trade names for onabotulinum toxinA, the neurotoxic protein that is produced by the bacterium Clostridium botulinum.
Botox and Headaches

In the mid to late 1990s, botulinum toxin was used in extensive clinical trials to treat various types of headaches. The results revealed a subgroup of patients with chronic migraine who benefitted from Botox.
Botox and Chronic Migraine

Botox is the only botulinum toxin approved by the U.S. Food and Drug Administration (FDA) for the prevention of chronic migraine in adults 18 years and older. Clinical studies have shown that chronic migraine patients treated with Botox average eight to nine fewer headache days per month compared with their original baselines.
How Is Botox Administered?

Botox is injected into the muscle using a fine needle in order to minimize discomfort and maximize accuracy. Botox procedures can be performed in a doctor's office, do not require anesthesia and typically take only a few minutes to perform.
How Does Botox Work?

Botox works to relax the contraction of muscles by blocking nerve impulses.
Is Botox Right for Me?

If you suffer from chronic migraine, Botox is an approved treatment therapy. However, it is very important to have an informed discussion with a practitioner experienced in the diagnosis and management of headaches before a decision to use Botox is made. A board-certified neurologist or pain management specialist is the best physician to help you decide whether Botox is right for you.
To schedule an appointment or for more information, call 281.274.7979.
You may also fill out this form to request an appointment online.