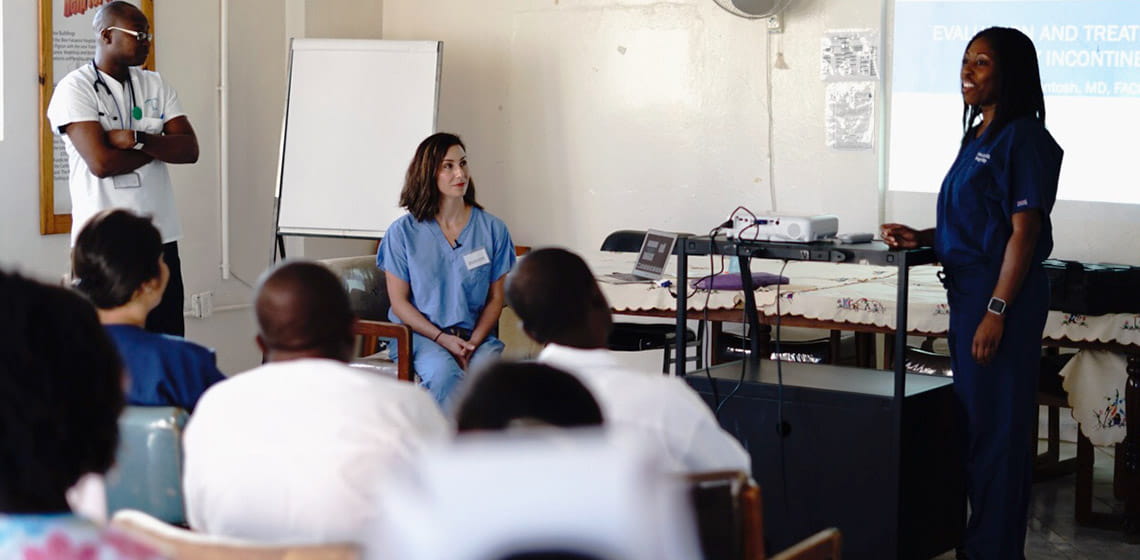 Tuesday, October 30, 2018
Today, our work began with Dr. Danielle Antosh's hour-long lecture on urinary incontinence with local doctors and medical residents from Port-au-Prince. Afterward, our doctors demonstrated use of an Endosee, a piece of equipment they brought with them to Haiti. The Endosee, a cordless, hand-held device, allows doctors to examine the uterine cavity. Antosh and Dr. Tristi Muir also demonstrated how to perform a urodynamics test — determining how well the bladder, sphincters and urethra store and release urine.
This afternoon, the team began operating on patients. During the first operation, our doctors removed a cyst. The last surgery began after 7 p.m. EST. and lasted into the night.
Daily Schedule
Besides offering surgeries to women, our mission includes educating local surgeons on performing these life-changing procedures so they can continue this work after we leave.
Today's Schedule
A morning lecture — topic: urinary incontinence
Preoperation visits with patients
Surgeries
Patient rounds
Case discussions with local doctors
Lecture Topic: Urinary Incontinence
Urinary Incontinence, or bladder control loss, can range from mild leakage to uncontrollable urine loss. Causes include:
Aging
Obesity
Surgery involving the bladder or vagina in women
Childbirth
Medications
Diabetes
Some neurologic conditions
Treatments include:
Behavior modification
Diet changes
Botox injections
Pessaries — devices you insert into your vagina to support and lessen stress on your bladder and other pelvic organs
Pelvic floor physical therapy
Medications
Surgery
Day Three Photo Highlights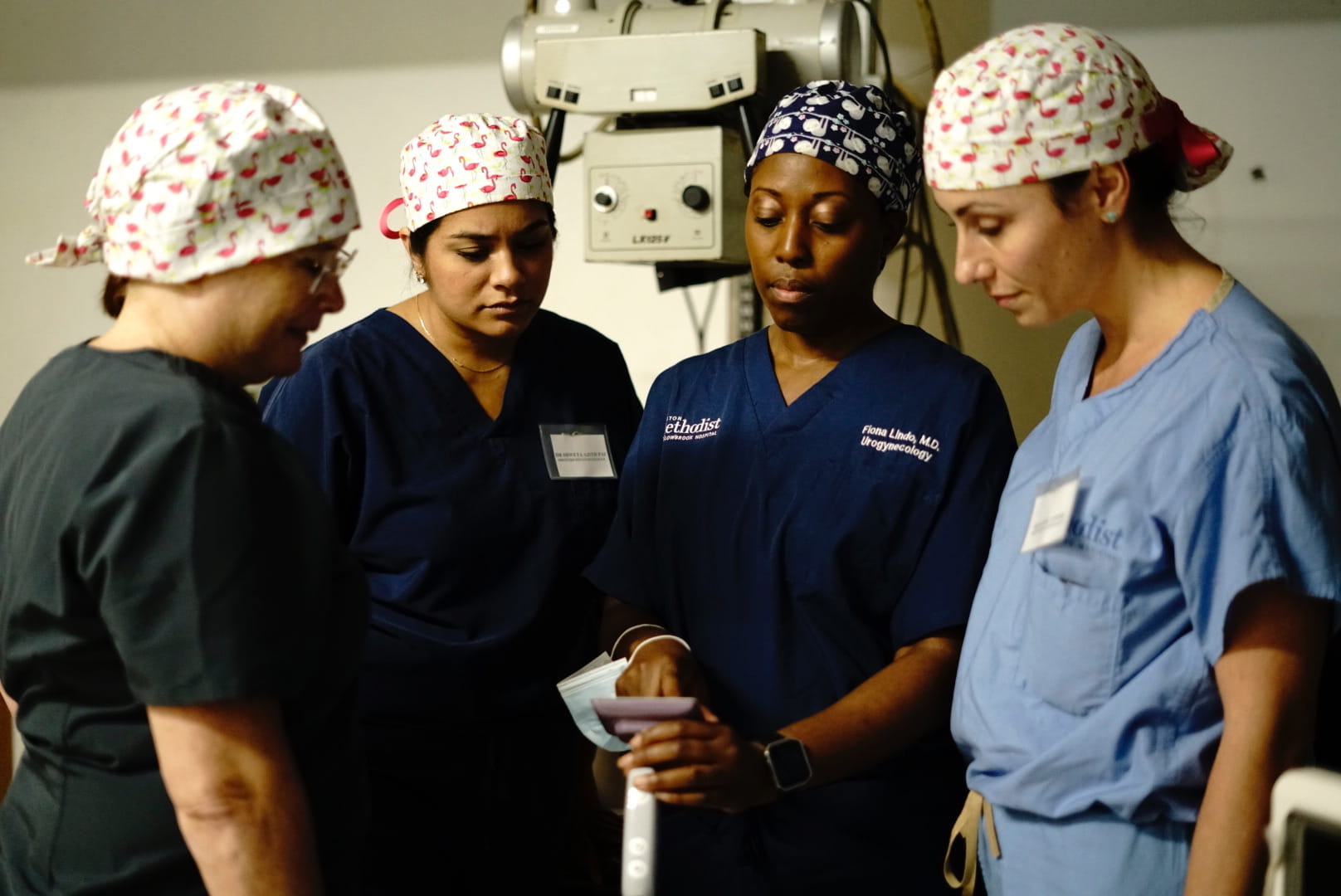 Dr. Tristi Muir, Dr. Shweta Pai and Dr. Danielle Antosh watch as Dr. Fiona Lindo demonstrates how to use an Endosee, a device that allows doctors to look inside the bladder.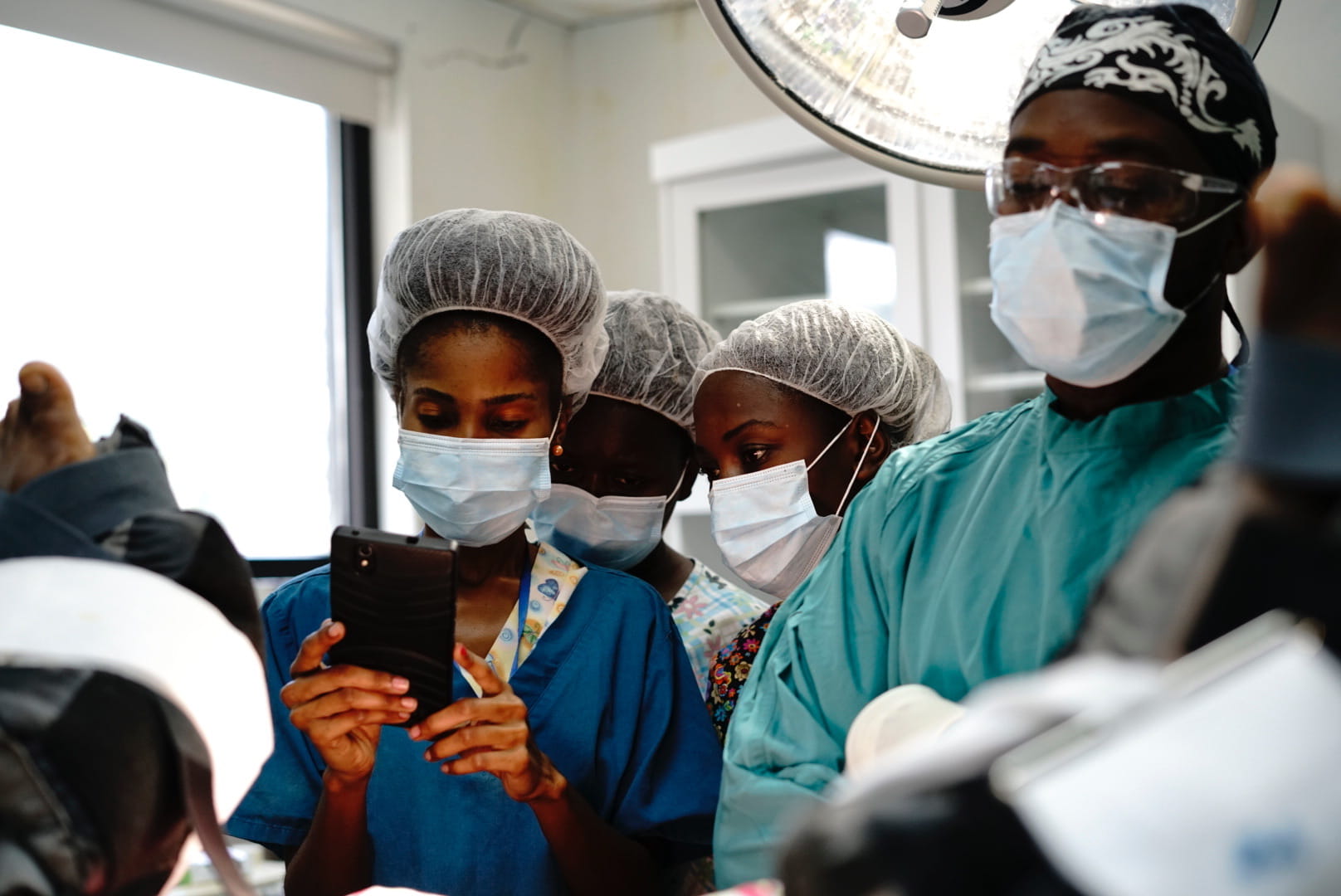 Local doctors and staff look on as our doctors remove a patient's cyst.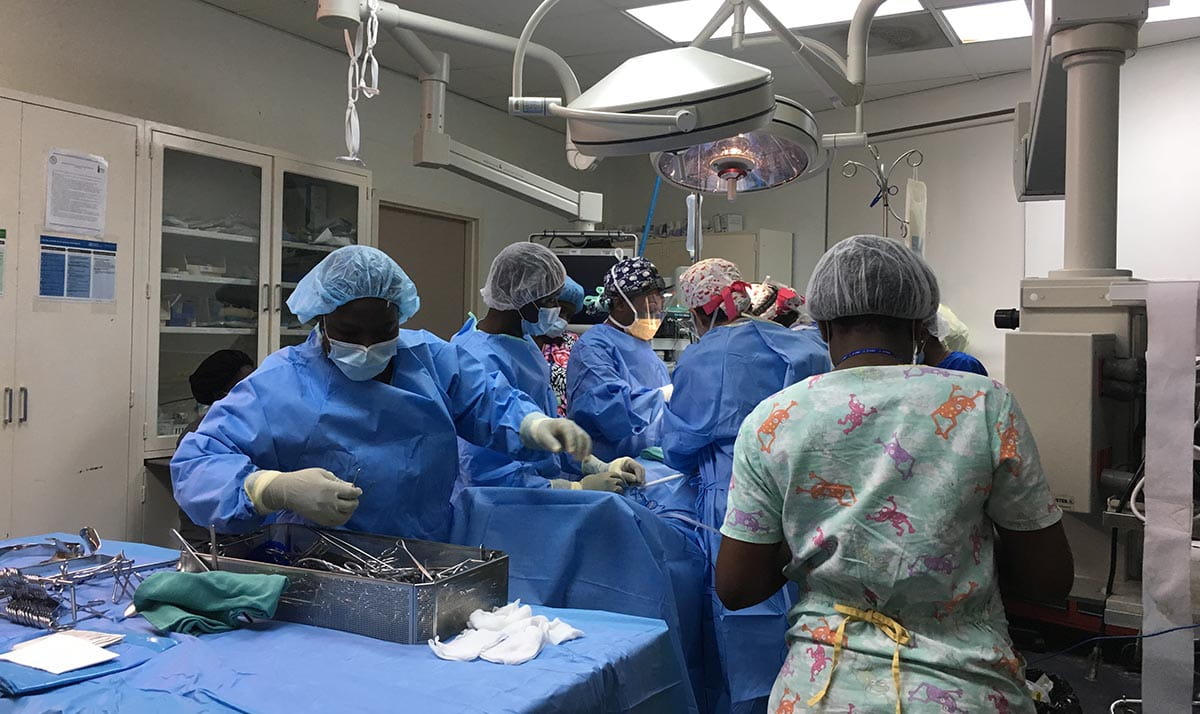 Our doctors team up with local staff to perform Tuesday's last surgery of the day.