Sunday, October 28, 2018 
After months of preparation, we're on our way to Haiti. The first leg of our trip begins this afternoon at George Bush Intercontinental Airport and ends at Fort Lauderdale-Hollywood International Airport in Florida, where we spend the night. Dr. Tristi Muir already is in Florida and will meet us there. Unfortunately, Derek Potts, benefactor of our trip, couldn't join us because of a last-minute, big case in which he's involved. His representative, Eddie Davis, is with us to help and carry out Potts' vision of helping women. Our team departs the Sunshine State for Port-au-Prince tomorrow at 6 a.m. EST. Check out our map illustrating our journey to Pignon, almost 90 miles inland from Haiti's capital city.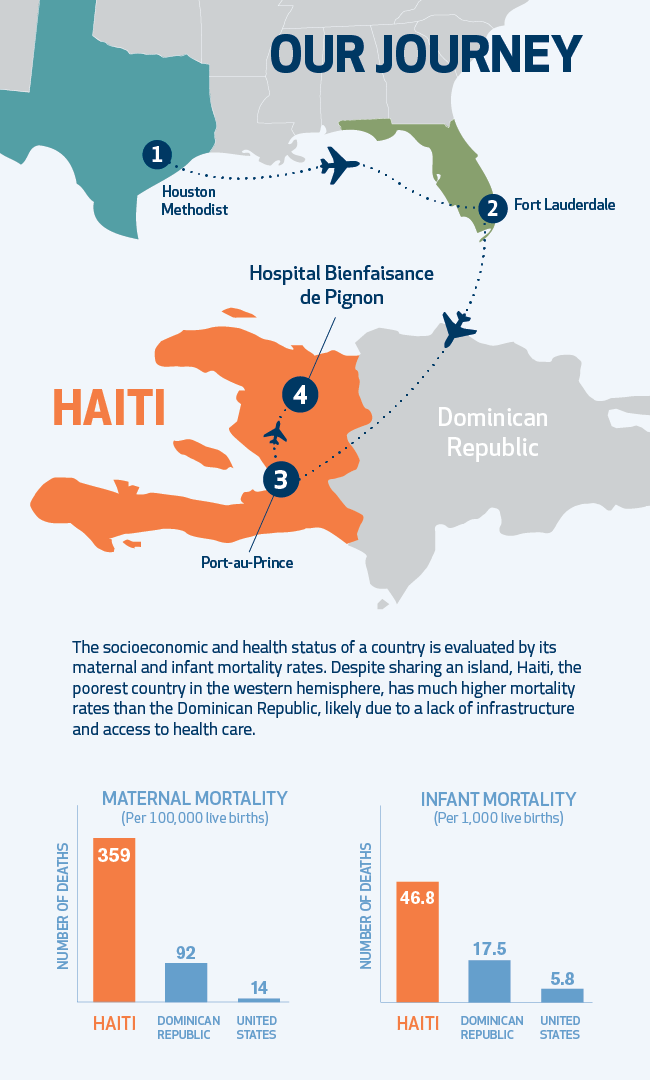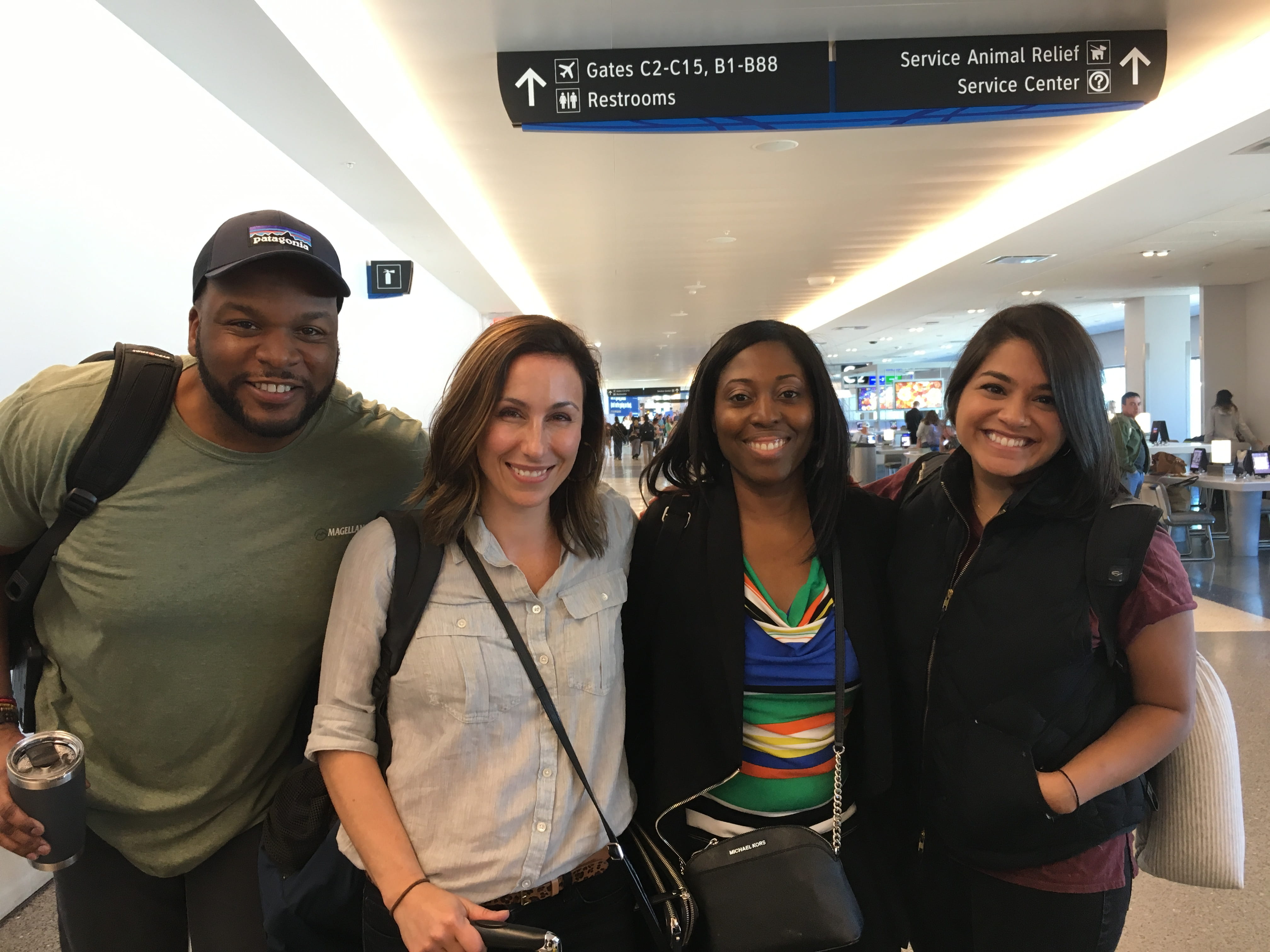 Potts Law Firm Representative Eddie Davis, Dr. Danielle Antosh, Dr. Fiona Lindo and Dr. Shweta Pai as they prepare to leave Houston for Haiti.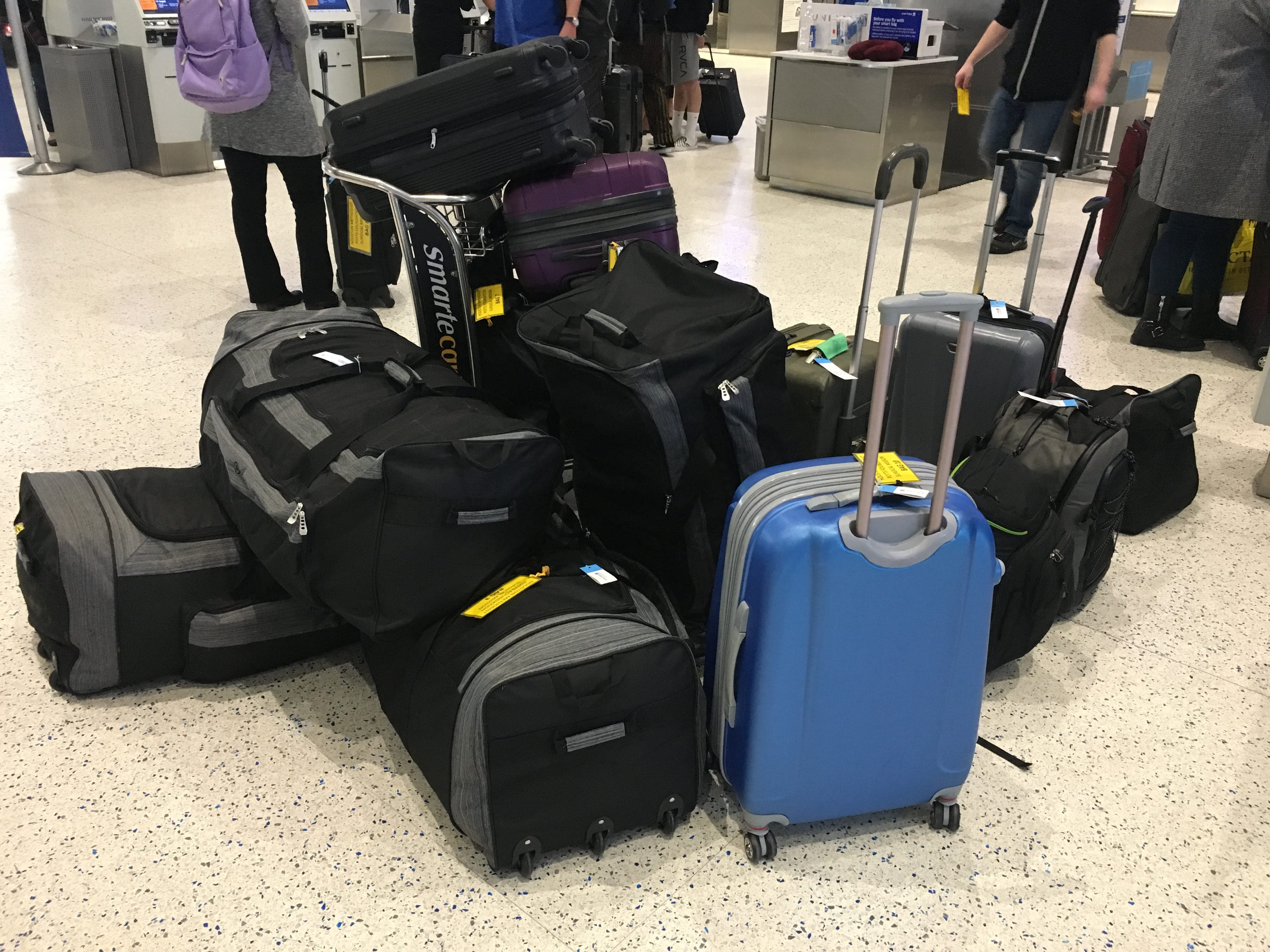 Our luggage as we prepare to leave Houston for Haiti.
Infographic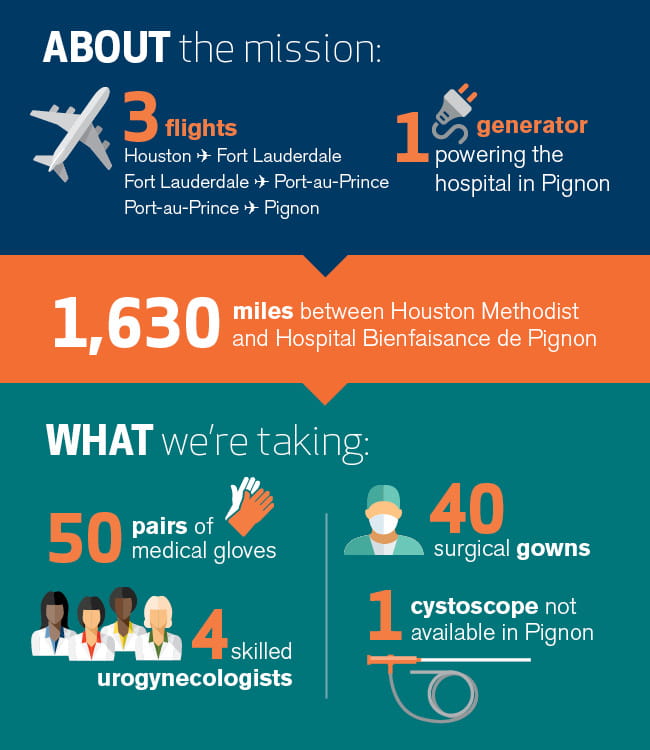 This medical mission trip includes bringing many of the supplies we'll need to examine patients and perform surgeries.