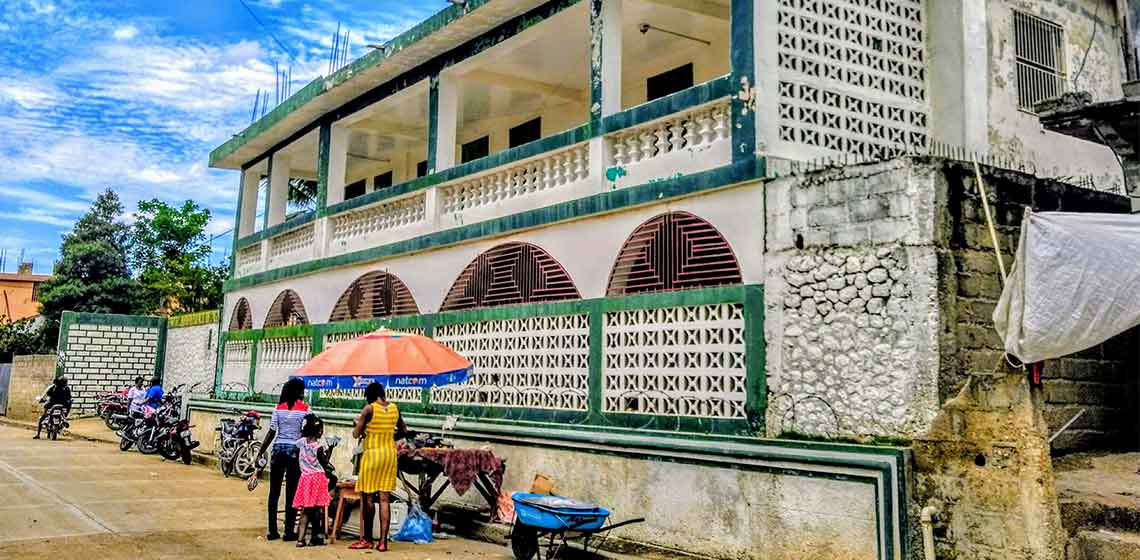 Houston Methodist doctors travel 1,630 miles to perform life-changing surgeries
Across the world, one in five women will experience at least one pelvic floor disorder in her lifetime. In the United States, women can seek the expertise of an urogynecologist, a surgeon specializing in the care of the pelvic floor, which provides support for a woman's urological and reproductive organs. However, women in Haiti don't have access to this type of specialized care, often due to distance, financial limitations or lack of such expertise in the country.
In October 2018, four Houston Methodist urogynecologists began their journey to Pignon, Haiti. Once there, they treated 13 patients and performed 6 surgeries for women in desperate need.
Learn more about this medical mission trip.
Helping Haitian Women
Our doctors recap their recent medical mission trip to Haiti – the women they helped, the doctors they trained, and the future of urogynecological care in Haiti.
Day Six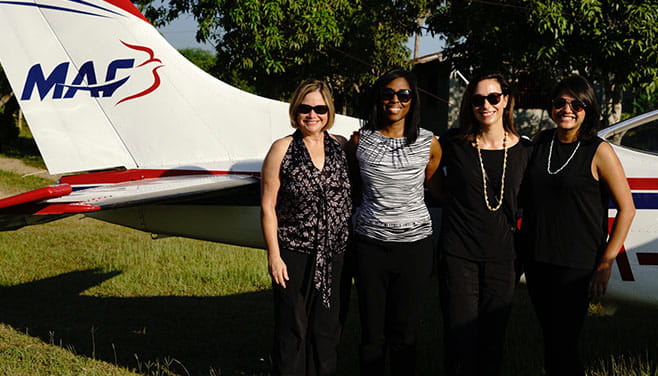 After a week of travel and helping women in Haiti, we landed at George Bush Intercontinental Airport at 1:36 p.m.
Day Five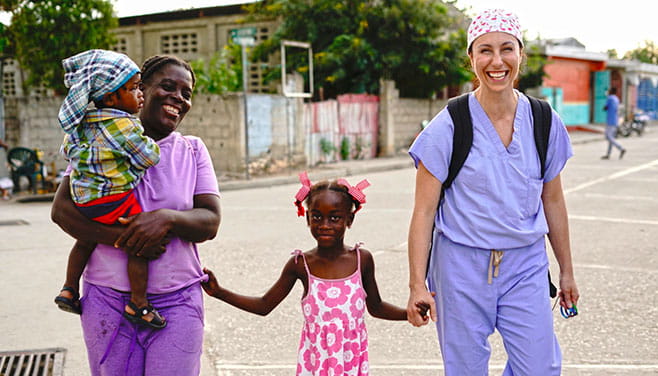 Our doctors spent their last day at Hospital Bienfaisance de Pignon seeing patients and listening to Dr. Fiona Lindo's lecture to the local doctors on pelvic organ prolapse.
Day Four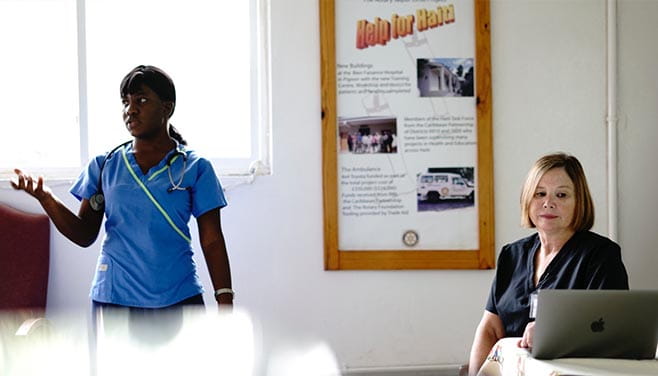 Today, the team instructed doctors on essential nonsurgical techniques, considering the scarcity of even the most common surgical supplies and equipment.
Day Three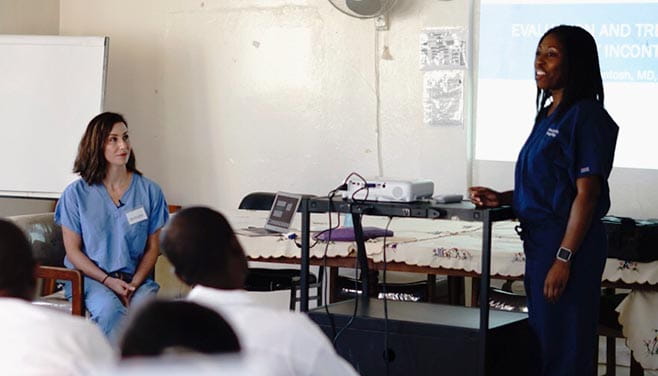 Today, our work began with Dr. Danielle Antosh's hour-long lecture on urinary incontinence with local doctors and medical residents from Port-au-Prince.
Day Two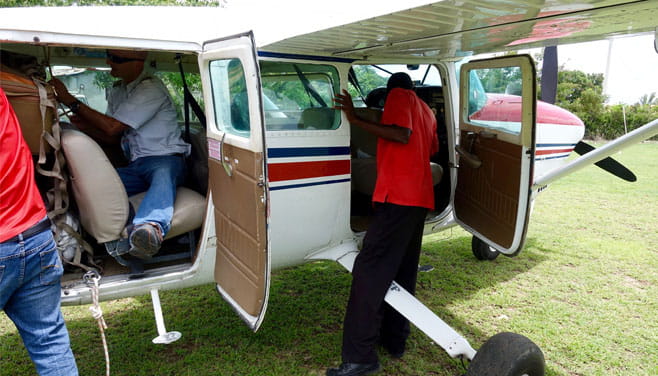 Today, our journey continues as we fly from Fort Lauderdale to Toussaint Louveture International Airport near Port-au-Prince.
Day One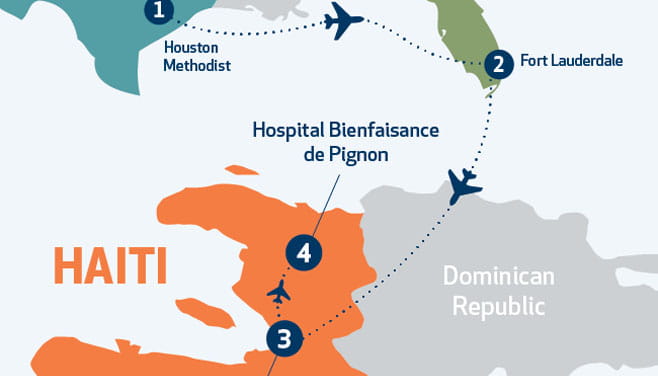 After months of preparation, we're on our way to Haiti. Check out our map illustrating our journey to Pignon, almost 90 miles inland from Haiti's capital city.