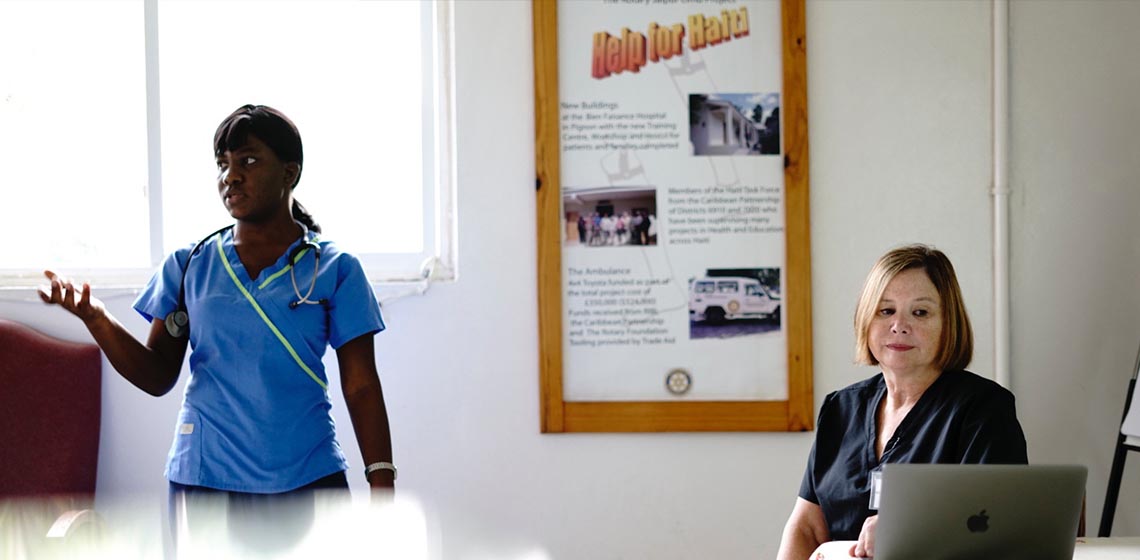 Wednesday, October 31, 2018 
The local doctors and medical residents from Port-au-Prince saw how they could apply what they learned this morning from Dr. Tristi Muir's lecture on fecal incontinence. After the lecture, our doctors repaired a tear suffered by a 37-year-old woman during childbirth eight months ago, causing uncontrollable stool leakage from her vagina. Without today's surgery, the woman likely would have had to continue living with the condition, Dr. Danielle Antosh said. Such specialized treatment generally is inaccessible in Haiti because of financial limitations or lack of medical expertise.
The repair, a life-changing procedure, was one of two surgeries the team performed today. Our doctors also operated on a 50-year-old woman with a vaginal mass.
Educating local doctors on performing these surgeries, as well teaching them how to minimize complications and infection risks, has been key to this week's mission. Today, the team instructed doctors on essential nonsurgical techniques, considering the scarcity of even the most common surgical supplies and equipment.
On the next trip, Antosh wants to supply the local doctors with nonsurgical devices they can give to patients. In addition, expanding the mission team to include a pelvic floor physical therapist could be helpful in teaching more nonsurgical methods, she said.
The local doctors, eager to absorb as much information as possible, have peppered our team with questions during lectures. In surgery, they squeeze in tightly, getting as close as they can to watch procedures and record them with their cellphones.
As much as our doctors have enjoyed helping patients and offering instruction, their days this week have begun before sunrise and ended well after sunset. The hot and humid air, nearly inescapable due to the country's lack of air conditioning, has compounded their exhaustion.

Today, the doctors took advantage of some rare downtime and cooler weather by strolling through town and video-chatting with loved ones back at home. Muir FaceTimed with her grandchildren — as did Antosh with her children — to see them in their Halloween costumes.
Daily Schedule
Besides offering surgeries to women, our mission includes educating local surgeons on performing these life-changing procedures, so they can continue this work after we leave.
Today's Schedule
A morning lecture — topic: fecal incontinence
Preoperation visits with patients
Surgeries
Patient rounds[Text Wrapping Break]
Lecture Topic: Fecal Incontinence
Fecal incontinence, also known as bowel incontinence, is loss of control of bowel movements, causing unexpected fecal leakage from the rectum. It is more common among women than men.
Causes include:
Muscle damage as a result of childbirth
Nerve damage as a result of:
Childbirth
Bowel movement straining
Spinal cord injury
Stroke
Diabetes
Multiple sclerosis
Constipation
Diarrhea
Rectal damage or scarring as a result of:
Surgery
Radiation therapy
Inflammatory bowel disease
Surgery to treat hemorrhoids or other conditions
Rectal prolapse — the rectum turns inside out and protrudes through the anus
Rectocele — the rectum bulges into the posterior vaginal wall
Aging
Day Four Photo Highlights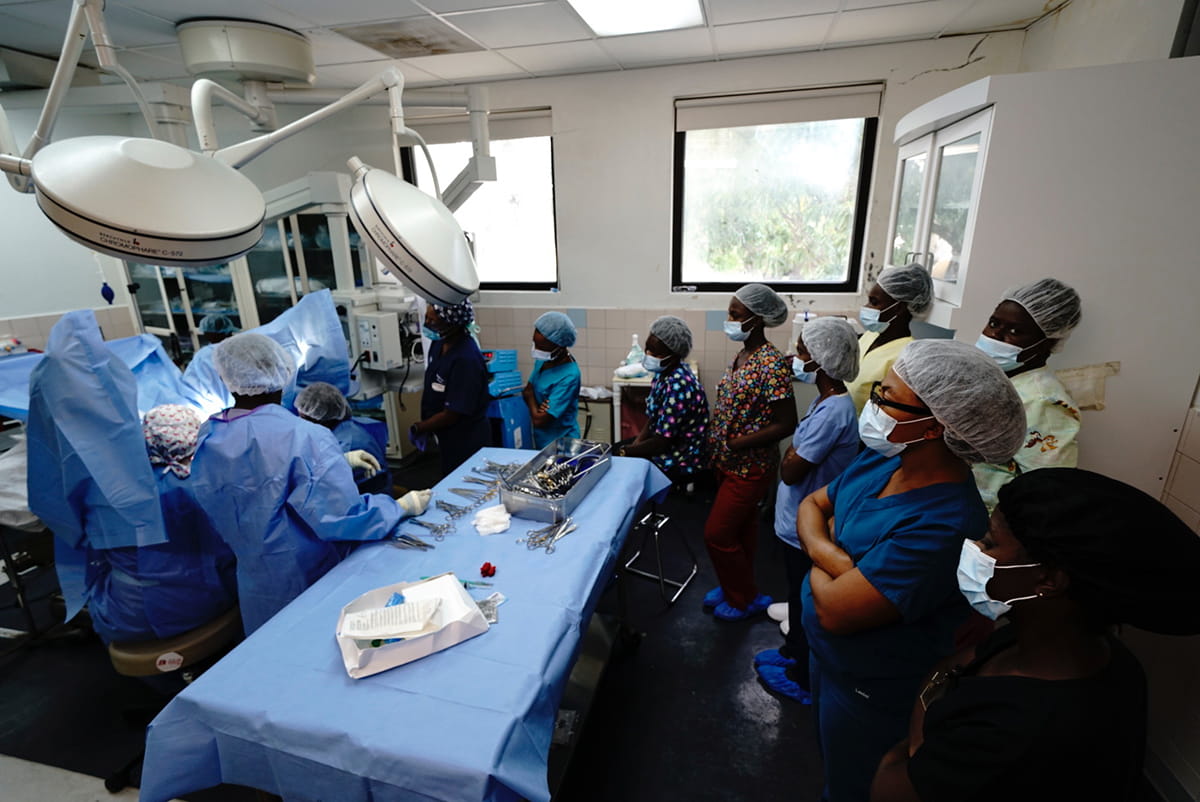 The local staff watches as our doctors perform surgery.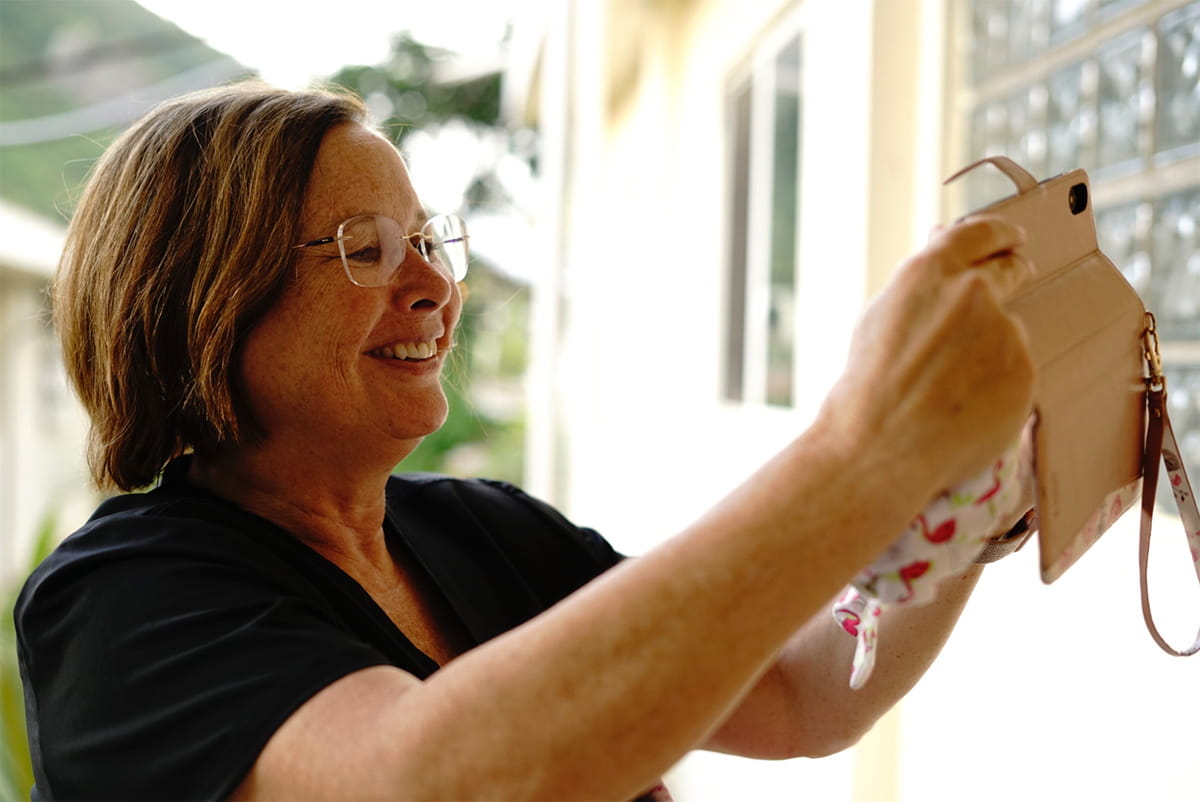 Dr. Tristi Muir FaceTimes with her grandchildren to see their Halloween costumes.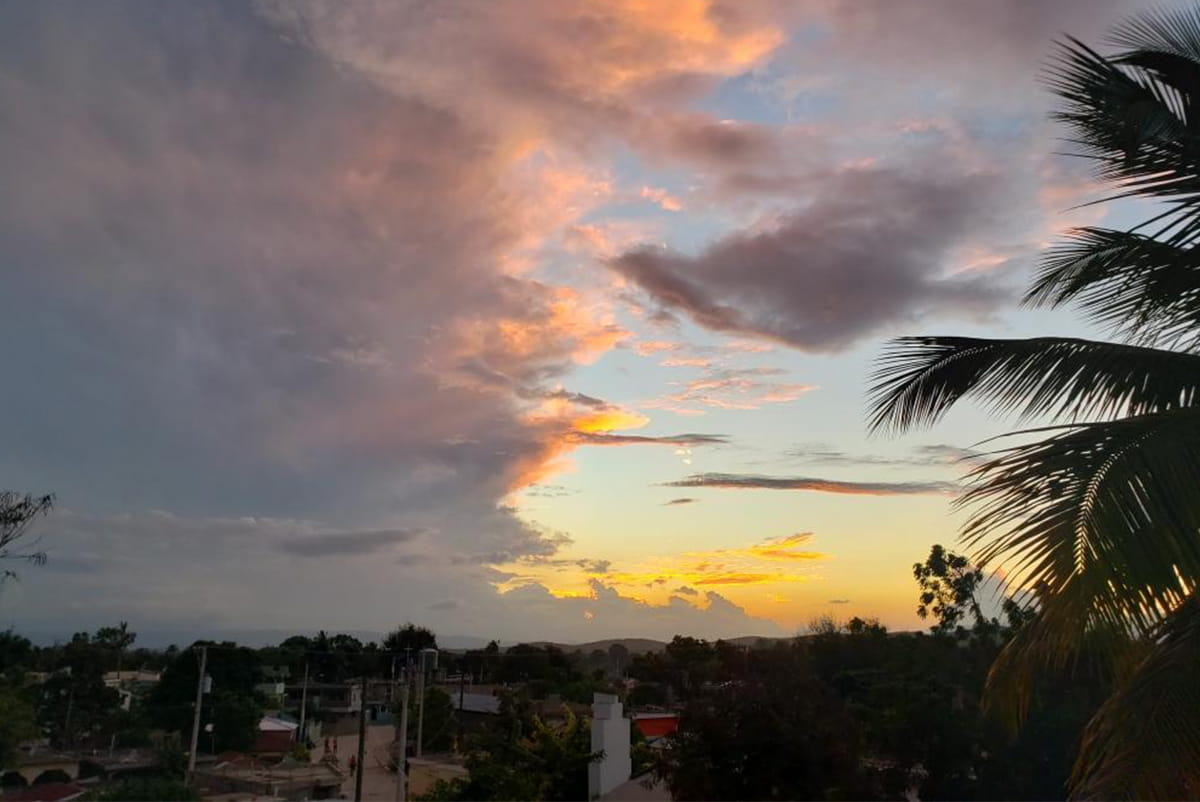 The view from our compound as the sun sets.