Houston Methodist Hospital is a Magnet organization accredited by the American Nurses Credentialing Center (ANCC) Magnet Recognition Program®. This prestigious designation recognizes excellence in nursing.
Working in a shared governance environment, our nurses play an active role in the leadership of Houston Methodist, partnering with physicians to ensure excellence in patient care. Houston Methodist also offers a multitude of opportunities for professional growth and development for student, graduate, and experienced nurses.
Professional Development Opportunities
For
student nurses
, our paid Methodist Advancement into Professional Practice
(MAPP) program
allows for direct patient care under the guidance of a preceptor. MAPP students gain valuable experience they will be able to take the next level upon their graduation.
The Houston Methodist
graduate nurses
participate in our
Nurse Residency program
, which also includes the only Texas Medical Center University Health System consortium (UHC) Nurse Residency Program. The internship is geared toward further developing clinical skills, while the residency side of the program helps participants develop leadership skills and continue their professional growth.
Experienced nurses
also have the opportunity to continue their education through a variety of programs, including an internship for specialty changes, leadership seminars, accredited continuing education courses and other additional learning opportunities.
No matter what your experience level is as a nurse, Houston Methodist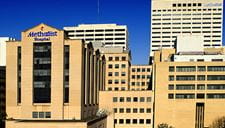 Contact Information
Houston Methodist Hospital
6565 Fannin St.
Houston, TX 77030
713.790.3311