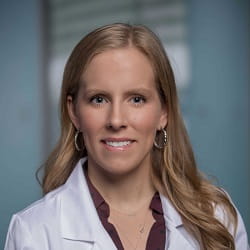 Megan Cooper, PharmD
PGY2 Solid Organ Transplant Resident
Email: MCooper@houstonmethodist.org
Megan is originally from George West, Texas. She graduated from the University of Houston with a Doctorate of Pharmacy in 2018 and completed her PGY1 residency at Houston Methodist Hospital. Her current research interests are focused on patients' medication knowledge retention following transplant and its impact on compliance and other outcomes. In her spare time she enjoys running around the parks of Houston, attending sporting events, and saltwater fishing with her family.
Major research project: Assessment of medication knowledge retention following index discharge in transplant patients through the utilization of a transplant medication questionnaire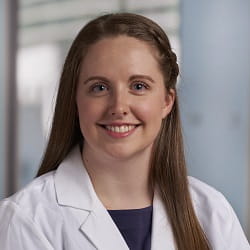 Danielle Ecabert, PharmD
PGY2 Solid Organ Transplant Resident
Email: DEcabert@houstonmethodist.org
Danielle is originally from Tolland, Connecticut and received her undergraduate and PharmD degrees at Northeastern University in Boston, Massachusetts. Danielle then completed her PGY1 Pharmacy Practice Residency at Carolinas Medical Center in Charlotte, North Carolina, where she decided she wanted to pursue a career as a transplant pharmacist. Her current research interests include viral infection prophylaxis in transplant recipients. In her spare time, Danielle enjoys reading thriller novels, spending time with friends, and exploring the various cities that she's had the opportunity to live in.
Major research project: Safety and efficacy of valganciclovir for cytomegalovirus prophylaxis in solid organ transplant patients on hemodialysis