Richard "Woody" Lincoln, PharmD
PGY2 Solid Organ Transplant Pharmacy Resident
Email:
rlincoln@houstonmethodist.org
Woody was born and raised in Cleveland, Ohio. He graduated with his Doctor of Pharmacy degree from the University of Cincinnati College of Pharmacy. He completed his PGY1 pharmacy practice residency at The University of Cincinnati Medical Center. His current practice interests include thoracic transplant, rejection, and desensitization. In his spare time, he enjoys cooking, golfing, hiking, attending orchestra and ballet concerts, traveling, and spending time with my fiancé.
Major research project
: Utility of the Cytomegalovirus T-cell Immunity Panel in Lung Transplant Recipients
Quality improvement project
: Induction Therapy in Dual Heart-Liver Transplant
Continuing education program
: Poor Connection: Autoimmune Connective Tissue Diseases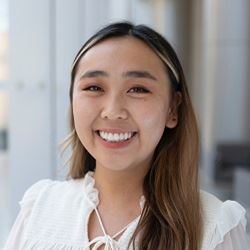 Allison Nara Yun, PharmD
PGY2 Solid Organ Transplant Pharmacy Resident
Email:
ayun@houstonmethodist.org
Allison originally grew up in Stevenson Ranch, California. She moved her life over to Boston, Massachusetts where she earned her Doctorate of Pharmacy from Northeastern University in 2020. She stayed in Boston for another year to complete her PGY1 residency at Massachusetts General Hospital. Her current practice interests include management of infectious diseases in transplant patients and desensitization therapies and its role in transplant. In her spare time, she enjoys fashion and do-it-yourself projects, photography/videography, and all things brunch.
Major research project
: Impact of pre-emptive plasmapheresis and rituximab on post-transplant FSGS recurrence in kidney transplantation
Quality improvement project
: Evaluation of DVT prophylaxis protocol in kidney transplant patients
Continuing education program
: Mycobacterium in Lung Transplant