PGY2 Solid Organ Transplant Pharmacy Residency



Purpose of the Residency Program:
The purpose of the Postgraduate Year Two (PGY2) Solid Organ Transplant Residency Program at Houston Methodist is to provide pharmacists an additional year of specialized advanced pharmacy training in the care and management of solid organ transplant patients.
Mission Statement:
The pharmacist completing this PGY2 SOT pharmacy residency program will be qualified to independently manage the pharmaceutical care of solid organ transplant patients. The pharmacist will work as part of the transplant multi-disciplinary team to provide pharmaceutical care in this patient population. Additional activities will include student precepting, clinical research, presentations to healthcare providers, and exposure to other specialty areas (mechanical circulatory support, critical care, and infectious diseases). Upon completion of this residency program, the resident will be competitive for a role as a transplant clinical pharmacist.
Accreditation:
Fully accredited by ASHP
Program Duration:

12 months
Positions Available:

Two
Stipend:

Approximately $49,700 per year
Benefits:
Paid time off (PTO) for vacation, holidays, personal reasons, severe weather emergencies, family illness or personal short-term illness (approximately four weeks)
Health, dental, vision and life insurance
403(b) retirement plan
Application Deadline:
All application materials are due January 5th.
Apply through the online PhORCAS system.
Send in application materials as early as possible before the deadline, as interview slots are limited.
Interview:

Onsite interview required
Licensure Requirements:

Must be a registered pharmacist in Texas within 90 days of starting the program
For further information on licensure, contact the Texas State Board of Pharmacy:
Texas State Board of Pharmacy
William P. Hobby Building
333 Guadalupe, Suite 3-600, Box 21
Austin, TX 78701-3942
Tel.512.305.8000
http://www.pharmacy.texas.gov/
Residency director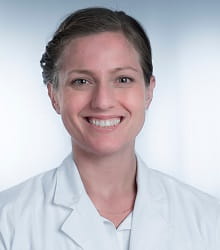 Jill Krisl, PharmD, BCPS
Clinical Specialist in Solid Organ Transplant
6565 Fannin St, MS DB1-09
Houston, TX 77030
Office: 713.441.2197
Email:
jckrisl@houstonmethodist.org
residency program coordinator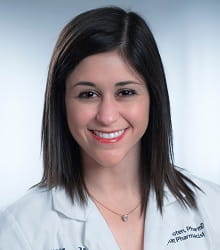 Samanta Kuten, PharmD
Clinical Specialist in Solid Organ Transplant
6565 Fannin St, MS DB1-09
Houston, TX 77030
Office: 713.441.2873
Email:
sakuten@houstonmethodist.org