At Houston Methodist, fostering innovations with the potential for clinical application is at the very heart of what we do. Trainees are an integral part of this mission, and we have education opportunities for researchers at every stage of their career, including undergraduates, graduate students and postdoctoral fellows.
The office helps to develop educational and research partnerships locally, nationally, and internationally and to generate medical innovation which can be translated into clinical practice. This is accomplished via the exchange of students and postdoctoral researchers, through faculty reciprocity agreements, and in joint research programs.
Educational Programs
There are many educational and career development opportunities for trainees of all types.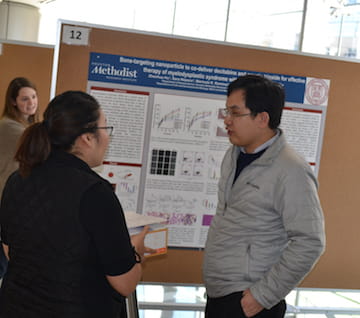 Research Postdoctoral Fellowships
Houston Methodist provides a unique environment for postdoctoral researchers on career paths to leadership in translational medicine. Our postdoctoral researchers work with multidisciplinary teams to identify clinically relevant challenges, and develop research projects that translate into technological advances in the clinic.


As a sustaining member of the National Postdoctoral Association, we enable postdocs at Houston Methodist to be a part of a large national network of peers that aids in funding opportunities, career placement and training.
You may also feel free to search for open positions for postdoctoral fellowships.
Degree Program Collaborations
National and international institutions offering joint-affiliated degree program collaborations, such as:
Houston Methodist has visiting student programs with national and international universities to provide clinically relevant translational biomedical research opportunities for trainees. The academic institute has affiliated joint programs with seven major academic institutions: the Chinese Academy of Sciences, Monterrey Tech, Swansea University, Graduate School at Shenzhen (Tsinghua University), the University of St. Thomas and the University of Houston.
Summer Internships
We also host a number of
Summer Internships
for various groups, including:
For Translational Research, The Summer Undergraduate Research Internship and the SURI Program for High Schoolers
The Rosenberg Summer Surgical Fellowship for surgical shadowing
Trainee Support Resources
Office of Graduate Studies and Trainee Affairs
The Office of Graduate Studies and Trainee Affairs was established in 2015 to ensure an immersive academic environment for all research trainees at the Houston Methodist Academic Institute. The office is dedicated to professional development, with an emphasis on collaboration, cultural diversity, and other experiences that enhance the trainee experience. Trainees can attend workshops, seminars, and lecture series to further their research knowledge, collaboration opportunities and professional skills through the office. OGSTA also supports community outreach and cultural diversity initiatives, such as
Science Day
and the Diversity Fair For more information on any of these programs, please contact the Office of Graduate Studies and Trainee Affairs at
OGSTA@houstonmethodist.org
.
The Methodist Association for Postdoctoral and Trainee Affairs is a self-governed association for translational science research professionals. The association supports postdoctoral fellows, graduate trainees, medical residents, residents and other translational science research professionals with education, networking, intramural activities, and career development and advancement opportunities.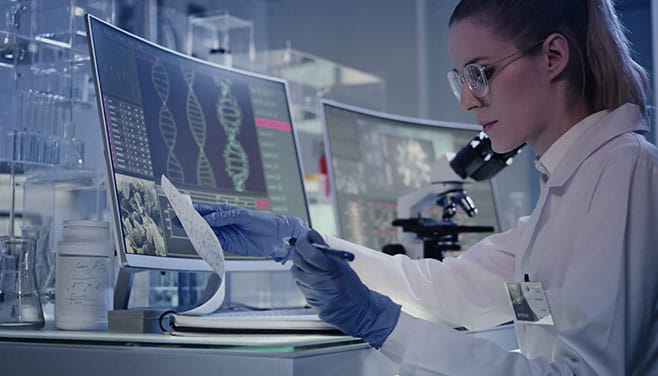 Weill Cornell Medicine has solidified their partnership with the Academic Institute with the launch the
Graduate PhD Program
.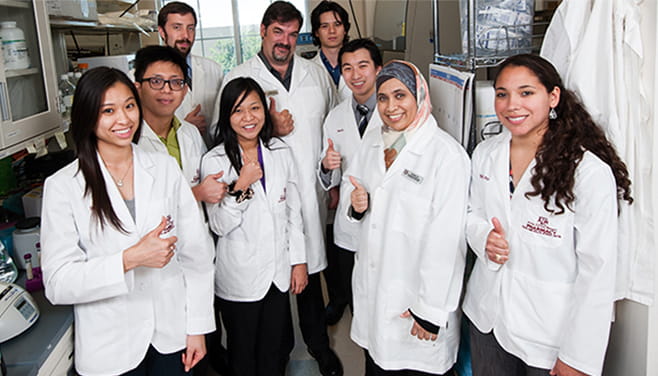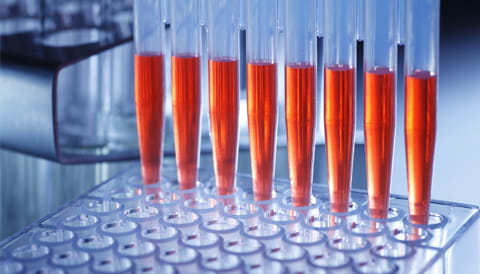 This specialized
master's program
offered in partnership with the University of St. Thomas provides the business and regulatory savviness needed to assess a medical product's commercial potential and navigate its pathway into the clinic.