Summer Undergraduate Research Internship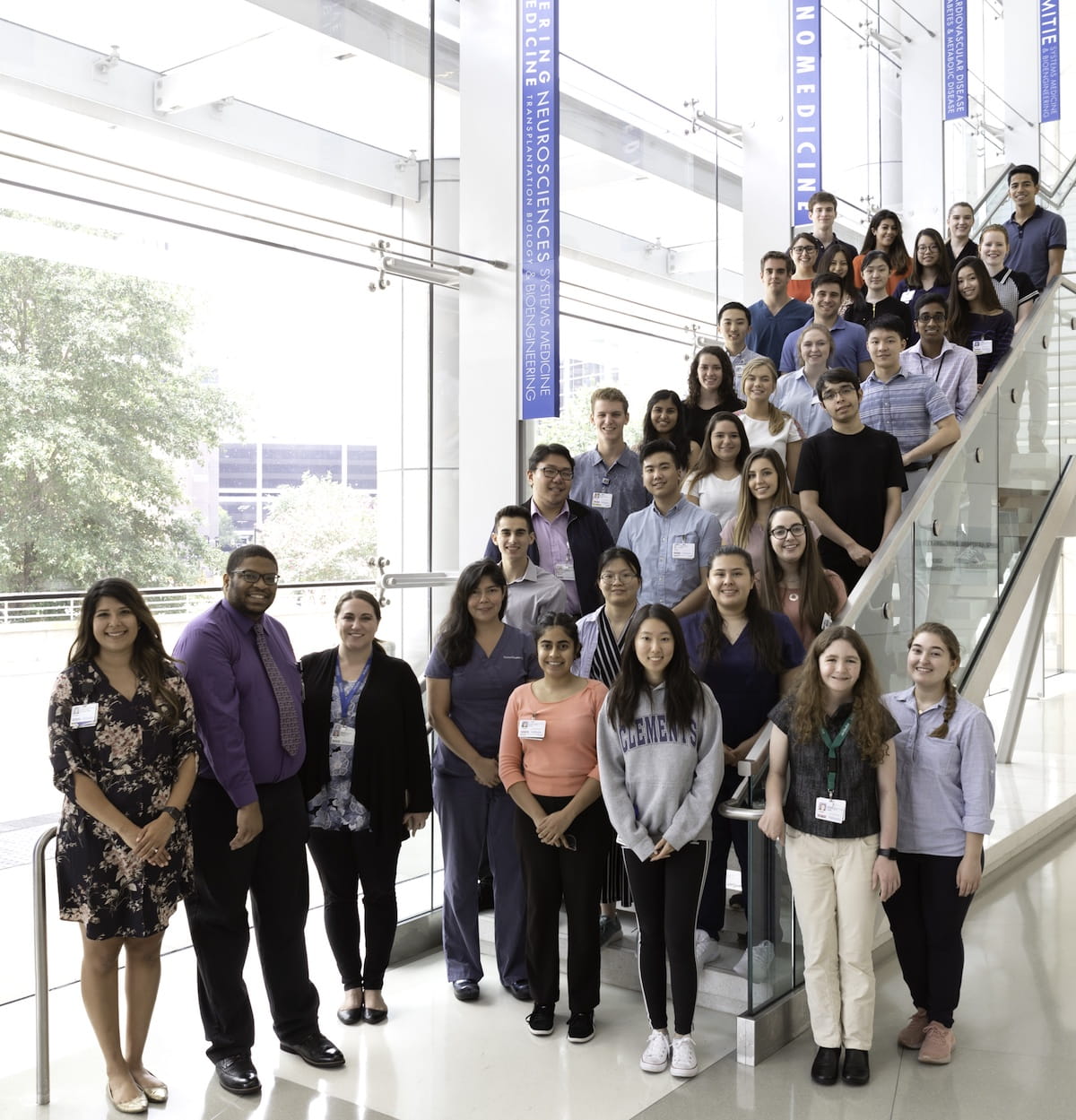 Join Us: June 1 – August 6, 2021
The Houston Methodist Institute Academic Institute offers an unparalleled 10-week summer student program that matches faculty members with medical students and college undergraduates as they focus on a single research project. Students also attend weekly didactic lectures given by mentors, invited speakers and other leaders. The internship consists of three programs: the
Summer Undergraduate Research Internship
(for undergraduate students interested in translational research), the
Rosenberg Summer Surgical Fellowship
(for undergraduate students interested in surgical shadowing), and the
Summer Internship Program for High Schoolers
(for high school students over the age of 16 interested in translational research). You are encouraged to review each program and its requirements before applying.
Application Instructions & Internship Timeline

Application Instructions


The 2021 Summer Undergraduate Research Internship application is now open! Please review the following before you apply:
Google Chrome is the only recommended browser.

To complete the application, you will have to register an account through the MERLIN application console. Please verify your email before starting the application.

Please view the instructions carefully, and complete the application fully.

Ensure that you are completing the correct "subtype(s)" for your application.

The "Default" application is for the translational research internship, and is open to undergraduate students, and medical students between their first and second year of study.

The Rosenberg Summer Surgical Fellowship is only for undergraduate students.

A minimum GPA of 3.0 is required to apply to the translational programs, and 3.5 for the Rosenberg Summer Surgical Fellowship.

The merit-based and need-based scholarships are only for the "Default SURI Program" application.

Your college/high school transcript and resume/CV need to be submitted on the MERLIN application console at the "document upload" section (after hitting "Submit" on the second page).

Two letters of recommendation must be emailed directly to

HMSURI@houstonmethodist.org

from your recommenders.

Please review all application requirements for the Summer Undergraduate Research Internship, Rosenberg Summer Surgical Fellowship, and High School Research Internship carefully.
Please review the Summer Internship Guide to the MERLIN Application Console for help with the application.
Apply Now

Once you have read and understood the above instructions, you may begin the 2021 Summer Undergraduate Research Internship Application.
Internship Timeline


The tentative timeline for the 2021 Summer Undergraduate Research Internship is as follows (dates subject to change):



December 4, 2020: The application will be available.

February 5, 2021: Application deadline for all three programs. All application materials, including supplemental documents and letters of recommendation, must be turned in by this date.

Late February 2021: Applicants are notified of acceptance.

June 1, 2021: First day of the internship.

August 6, 2021: Last day of the internship.
For detailed information and instructions on the internship, please view the 2021 Summer Undergraduate Research Internship Timeline.
Internship Housing
Our program does not offer any direct housing placements for interns. Accepted interns are responsible for their own housing arrangements. Check back in February for updates on housing options.
Application Questions
We are here to answer any of your questions. For any questions, please contact:



Thank you for your interest in our internship, and best of luck to you.
---
OTHER INTERNSHIP OPPORTUNITIES


Caring Teens Volunteer Program for High School Students


The Caring Teens Volunteer Program is a volunteer opportunity for high school students to serve at Houston Methodist during the summer. A full description for the Caring Teen Volunteer Program, as well as their application, can be found at their site. Please note that the Caring Teens Volunteer Program is for non-research volunteers only.