Graduate Programs & partnerships
Whether aspiring to a career in research, clinical practice, or both, Houston Methodist has established partnerships with leading universities near and far to offer students the most direct, well-rounded educational experiences. Our joint programs with Weill Cornell Medicine and Texas A&M allow complete integration of translational research into the curriculum, while our PhD partnerships allow visiting graduate students the opportunity to complete there thesis work under the guidance of Houston Methodist's renowned scientists.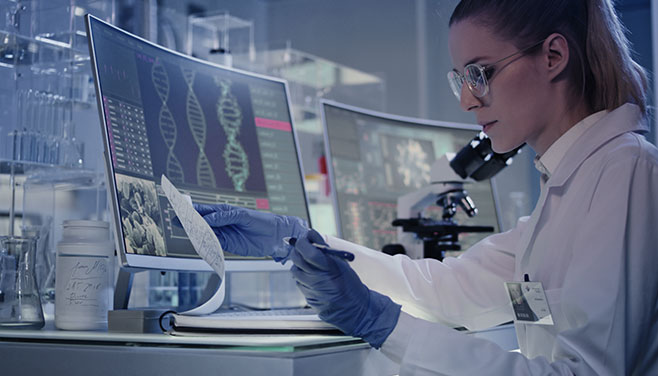 The Weill Cornell Graduate School of Medical Sciences (WCGS) has expanded its PhD program to an additional campus at Houston Methodist Academic Institute, the research and education arm of Houston Methodist Hospital in the Texas Medical Center. This builds upon the 16-year academic affiliation which seeks to train the next generation of physicians and scientists.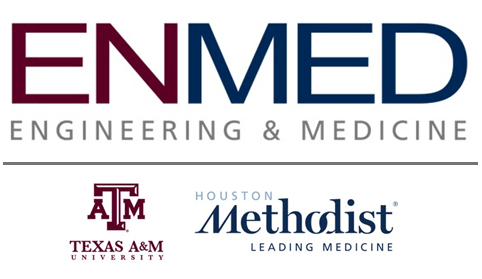 EnMed is a tripartite collaboration between Texas A&M's College of Engineering, College of Medicine and the state's top-ranked Houston Methodist Hospital established to transform healthcare through translational interdisciplinary research, the development of medical technologies, and the development and training of "Physicianeers."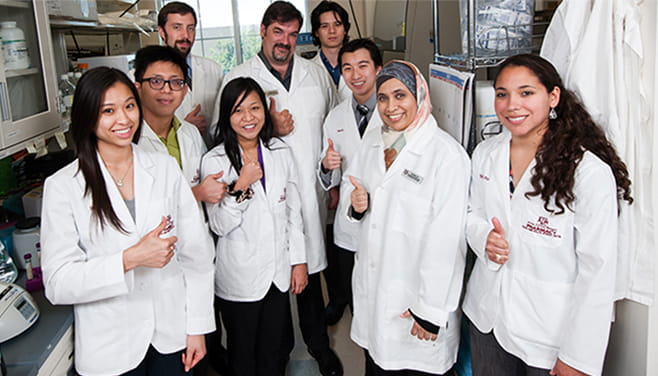 This collaboration brings together the innovative research opportunities at Houston Methodist with the renowned medical education from Texas A&M University. Students can complete their doctoral thesis work in the Methodist Research Institute while also enrolled in medical and graduate science classes at the Texas A&M Institute for Biosciences and Technology.
---
Graduate PhD Partnerships
Houston Methodist has visiting student programs with national and international universities to provide translation biomedical research opportunities for trainees interested in working on clinically relevant biomedical research. The research institute has affiliated joint programs with seven major academic institutions. For additional information,
email Amy Wright, MBA, EdD
, Director of Educational Partnerships.
Chinese Academy of Sciences
Basic research has always been one of the major tasks of the
Chinese Academy of Sciences
. Founded over 50 years ago, CAS has gradually branched out to cover many fields of the natural sciences. They have established various mega-science facilities and will launch the construction of a third-generation synchrotron radiation facility in Shanghai. To cope with the new era of economic globalization, CAS is implementing the Knowledge Innovation Program (KIP), advocated by Chinese President Jiang Zemin. With the objective of building the academy into a research center at the world's most advanced level, the KIP is an incubator for high-level scientists and for promoting the development of high-tech industry.
Monterrey Institute of Technology and Higher Education
The
Monterrey Institute of Technology and Higher Education
was founded in 1943, with the Monterrey Tech Institute of Industrial Research starting operations in 1951. Monterrey Tech has various campuses throughout Mexico and is the leading patent applicant among Mexican universities, generating three times as many international patents as their competitors. Some of Monterrey Tech's academic programs are offered as partnerships or joint degrees with other institutions and universities. The Houston Methodist Academy has collaborated with Monterrey Tech to provide a joint MD/PhD program for students pursuing medical degrees.
Polytechnic University of Milan
The
Polytechnic University of Milan
was founded in 1863. It boasts a main campus in Milan, and five satellite campuses in cities across the Lombardy and Emilia-Romagna regions. Building numerous international collaborations, is also is home to one of the most competitive physical science and engineering research institutions in the world, just recently being ranked in the top 20 for engineering and technology, according to QS World University Rankings. Polytechnic University of Milan has had over 16,000 publications and over 4,000 patents since 2012. Nobel laureate Giulio Natta, the only in Italy's history in Chemistry, is one of the institution's noteworthy professors.
Polytechnic University of Turin
The
Polytechnic University of Turin
is Italy's oldest technical university, having been founded in 1859. With several prominent graduate engineering programs, the institution boasts a student body from over 100 countries and collaborations with over 800 institutions. The Polytechnic University of Turin has a research structure focused on four "macro areas": Industrial Engineering, Management and Mathematics in Engineering, Civil and Environmental Engineering, and Architecture and Industrial Design. These macro areas are expressed in Turin's 12 multidisciplinary research departments.
Swansea University
was founded in 1920 as University College of Swansea. This institution is led by research and thrives on exploration and discovery, offering a good balance of excellent teaching and research. Cutting-edge facilities, such as the Institute of Life Science, Centre for NanoHealth, Centres for Sustainable Aquaculture Research and a suite of supercomputers, make Swansea one of the premier research-intensive universities in the United Kingdom.
Texas A&M Health Science Center
The
Texas A&M College of Medicine
provides a powerful, collaborative academic structure to produce the most competitive and innovative physician scientists in academic medicine. Doctoral degrees may be pursued through the College of Medicine's Medical Science Program, or through other programs more broadly related to biomedicine. Their partnership with Houston Methodist allows students in the
Texas A&M MD/PhD program
to pursue their research under the mentorship of one of the faculty in the Academic Institute.
Founded in 1927, the
University of Houston
(UH) is the leading public research university in the vibrant international city of Houston. Each year, 35,000 students are educated in nearly 300 undergraduate and graduate academic programs, on campus and online. UH awards more than 6,500 degrees annually, with nearly 200,000 alumni.
The
University of St. Thomas Cameron School of Business
and the Houston Methodist Academic Institute have joined forces to develop a
Master's in Clinical Translation Management (MCTM)
degree program to equip students with the business skills to move innovative treatments into clinical use. This unique partnership aims to produce leaders who can help reduce the time it takes for new pharmaceuticals and medical devices to move through research, clinical studies, regulatory approvals and, ultimately, to the patients.
Weill Cornell Graduate School of Medical Sciences
Founded in 1898, and affiliated since 1927 with what is now New York-Presbyterian Hospital, the
Weill Medical College of Cornell University
is among the top-ranked clinical and medical research centers in the country. In addition to offering degrees in medicine, Weill Cornell also has PhD programs in biomedical research and education at the Weill Graduate School of Medical Sciences. Along with neighboring Rockefeller University and the Sloan Kettering Institute, they have established a joint MD/PhD program for students to intensify their pursuit of Weill Cornell's triple mission of education, research and patient care. More recently, Weill Cornell has expanded their education influence by partnering with Houston Methodist, offering several new PhD graduate programs.
Founded in 1906 as part of a collaboration with Yale University, Xiangya Hospital, Central South University has been integral to the development of western medicine in China. In addition to being the home of many medical firsts in China, such as being the first hospital to make a diagnosis of bronchogenic carcinoma via needle biopsy, and the first to carry out allogenic heteropic hepatic transplantation, the institution also is home to many modern research accomplishments. Since 2010, there have been nearly 1,100 funded research projects, 900 publications, and 35 patents.