Health Professional Resources
For more information on Resources for Health Professionals:

Learn more
Our mission to discover, introduce and standardize advances in critical care medicine for the benefit of our patients and to become a nationally recognized leader in critical care through its commitment to research, education and innovation.
The Center for Critical Care strives to achieve this mission through groundbreaking academic research and innovative educational programs. The Center serves as an integrative hub for a range of medical disciplines and has forged robust collaborative partnerships among the critical teams throughout Houston Methodist system to share information about advancements in our critical care intensive care units and provide support for a range of endeavors.
The Center has several ongoing goals, including:
Spearheading as well as supporting research projects and academic pursuits.
Highlighting the innovations and advancements in our critical care ICU's locally, regionally and nationally.
Further integrating our virtual ICU platform within the Houston Methodist system and aiding other institutions seeking to implement similar systems.
Partnering with Houston Methodist's Centers of Excellence to achieve their goals while identifying new approaches to improving patient care.
Building and maintaining a robust database infrastructure that will allow us to continually evaluate and assess our care and further optimize patient outcomes.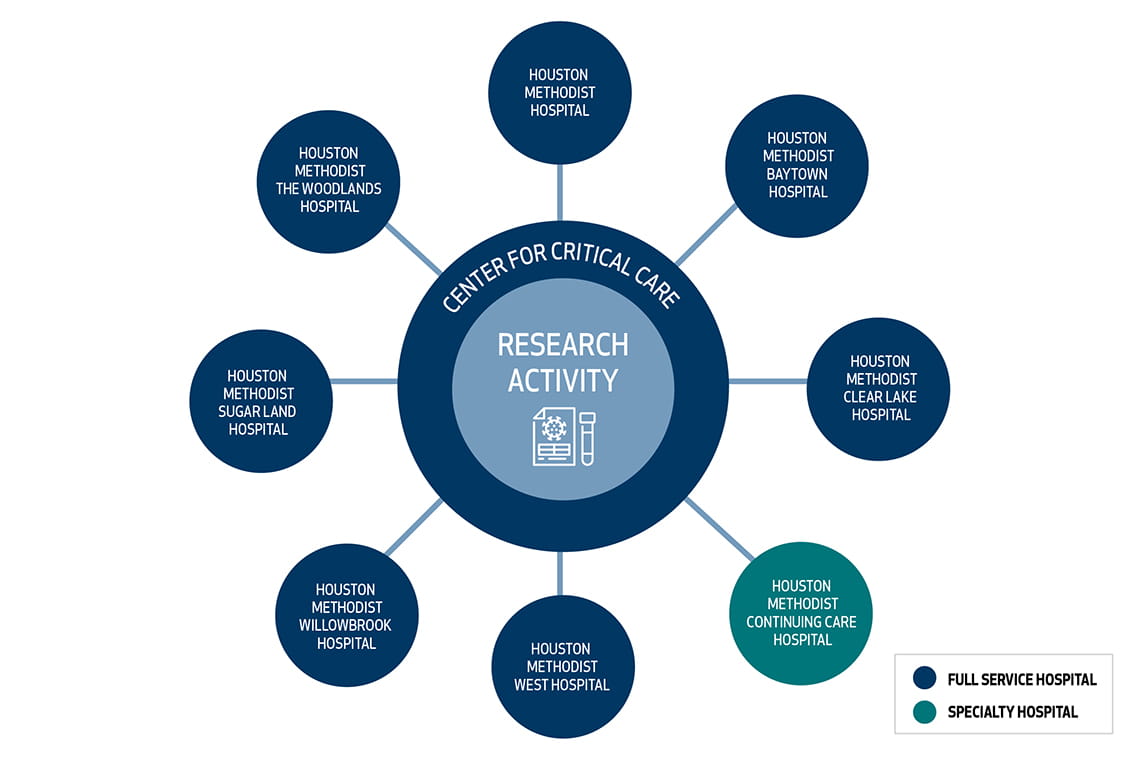 Four Houston Methodist hospitals have received a 2019 Vizient Bernard A. Birnbaum, M.D., Quality Leadership Award, which recognizes hospitals for demonstrating excellence in delivering superior quality and safety as measured by the Vizient Quality and Accountability Study. Houston Methodist was the only hospital system in the country to receive four of these awards.
Relatedly, among a similar cohort of academic medical centers, Houston Methodist Hospital's intensive care unit had the lowest mortality rate as well as one of the highest case mix indexes and lowest length of stay for patients in the unit.
Medical Director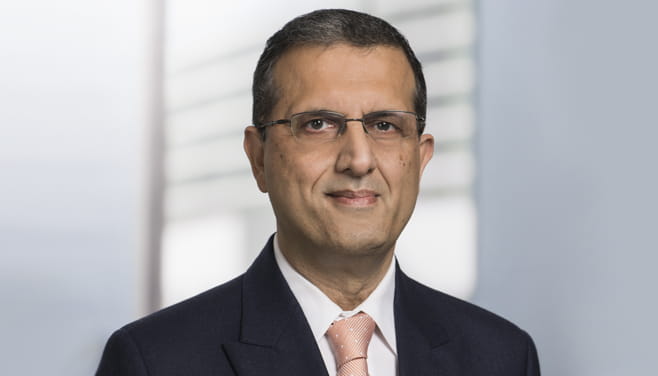 Faisal N. Masud, MD, FCCP, FCCM
Professor of Clinical Anesthesiology,
Academic Institute
Mary A. and M. Samuel Daffin, Sr. Centennial Chair in Anesthesia and Critical Care,
Houston Methodist
Weill Cornell Medical College