Houston Methodist St. John Hospital
Houston Methodist St. John Hospital

Southeast – St. John
281.523.2000
18300 St. John Drive
Nassau Bay, TX 77058
Get Directions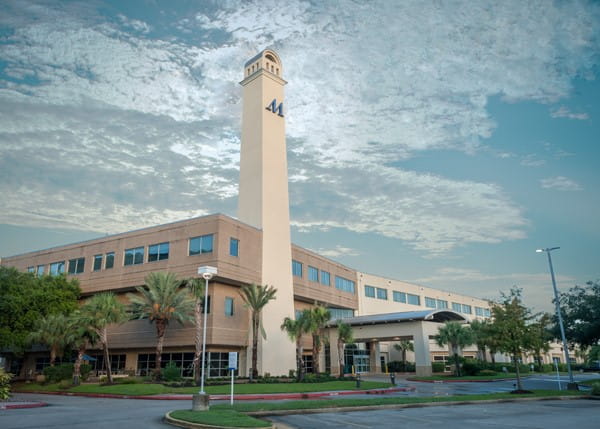 Houston Methodist St. John Hospital brings all the expertise and compassionate care of the world-renowned Houston Methodist Hospital in The Texas Medical Center to the Bay area. Located in Nassau Bay, across from the NASA Johnson Space Center, St. John offers innovative, high-quality, patient-centered care in a welcoming, healing environment.

We are proud to offer an exceptional array of programs and services at our full-service hospital, including heart and vascular care, neurology, orthopedics & sports medicine and women's health. And when you need emergency care, we provide easy, online check-in to our ER, to help shorten wait times to be seen by our board-certified emergency medicine physicians.
Learn more about us >
Patient & Visitor Resources
From preregistration to accessing your medical records, you'll find all the resources you need to make your visit with us as stress-free as possible.
We welcome visitors, and provide numerous patient & visitor resources (parking information, visiting hours, dining options, etc.) to make visiting easy. We also provide you with these helpful tools:
Services We Offer
Learn more about the programs and services we offer, including these featured services:
News
Upcoming Events
Sunday, December 3, 2017
Childbirth Center Tour - St. John
Our Childbirth Center tour will guide you through the labor and delivery area, nursery and mother/baby units.