An estimated 350,000 sports-related concussions occur annually. Research suggests about a 10 percent to 15 percent (some as high as 20 percent) rate of concussions in contact sports. In response, Houston Methodist's concussion education presentations, ImPACT baseline testing and educational materials and publications are available to help inform our community about preventing, diagnosing and treating concussions. These services are all part of our extensive community outreach program that works to ensure athletes take the proper precautions to avoid concussions, but also know what to do in the event that they suffer from one and the services offered by Houston Methodist.

Schedule an Appointment
Our concussion specialists are prepared to work with you to assess your condition and recommend an individualized plan of treatment. Call 713.441.8277 to schedule an appointment.

Watch the videos below, provided by the Texas Health and Human Services Commission's Office of Acquired Brain Injury (OABI), to learn more about brain injury in children, concussion prevention, concussion symptoms and the factors involved in treating them. For more information on the videos and OABI, please call 512.706.7191 or email oabi@hhsc.state.tx.us.
Children and Brain Injury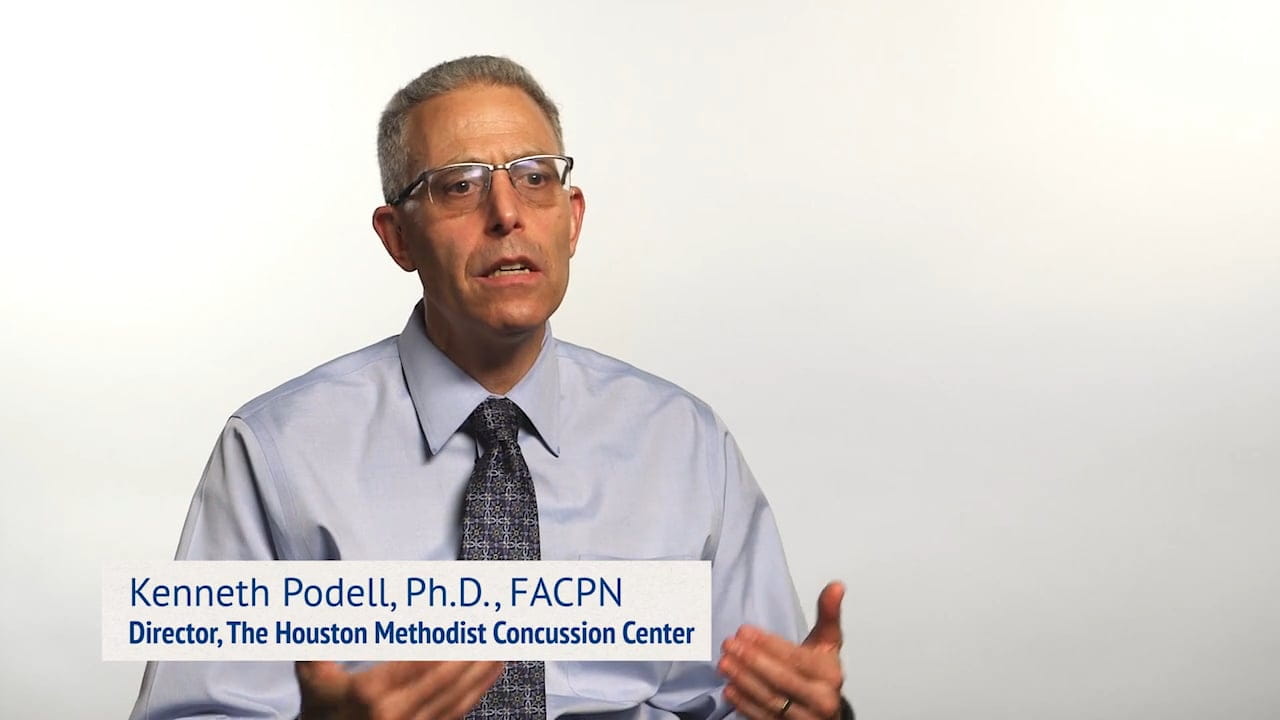 Children are extremely vulnerable to permanent brain injury, says Kenneth Podell, PhD, director of Houston Methodist Concussion Center. In this video, Podell emphasizes the importance of seeking immediate medical attention if your child suffers a concussion.