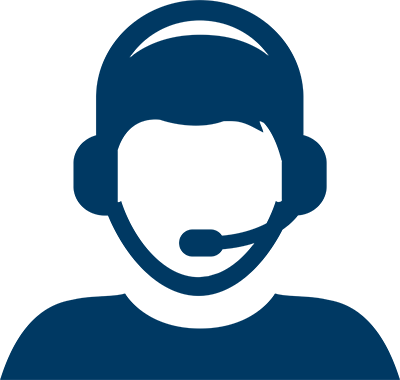 Let Us Help You Find a Doctor
Let Us Help You Find a Doctor
Find a Neurology Specialist Near You
More than 18 million Americans suffer from sleep disorders, though an estimated 95 percent of these sufferers are undiagnosed and untreated, according to the National Commission on Sleep Disorders. There are many types of sleep disorders and some sleep disorders are serious enough to interfere with normal physical, mental and emotional functioning. Serious disorders of sleeping and waking interfere with quality of life and personal health — and may also endanger the public when people fall asleep while driving.
Most sleep disorders can be treated, but their diagnosis and treatment require specialized training and equipment. Doctors at Houston Methodist employ a multidisciplinary approach to diagnose and treat sleep disorders, including diagnoses of underlying diseases such as chronic insomnia, narcolepsy, obstructive sleep apnea and neurodegenerative diseases including Alzheimer's disease, amyotrophic lateral sclerosis and Parkinson's disease. Treatment of a sleep disorder often produces a profound improvement in your quality of life .
There are over 90 sleep centers located in Houston, but we are one of only 9 centers accredited by the American Academy of Sleep Medicine (AASM). Our doctors are board certified in sleep medicine by the American Board of Medical Specialties. Our sleep technicians are either registry eligible or already registered by the Board of Polysomnographic Technicians (BRPT). Our studies are interpreted by board certified physicians. We have a quick turnaround for reports.
Our service doesn't end with your sleep study. We want you to succeed over the long term. We assist our patients in their durable medical equipment (DME) follow-up. We also offer you a registered sleep technician to help resolve possible DME issues you may encounter such as poor mask fit, adherence problems or other issues.
Some of the more common sleep disorders include the following and reflect the diversity of potential causes:
Symptoms
If you have any of the following symptoms, you may have a sleep disorder. Multiple symptoms increase the likelihood of an underlying sleep disorder.
Snore loudly

Awaken gasping or choking for air

Awaken in the morning feeling fatigued

Have difficulty falling asleep or staying asleep (insomnia)

Are restless or move your legs (that is, kick) while asleep

Are disturbed by unusual behaviors (nightmares, sleepwalking, dream enactments, tongue biting, bedwetting, etc.) while asleep

Fall asleep while driving

Have creepy-crawly feeling in your legs
What Makes Houston Methodist Sleep Services Different?
Houston Methodist is one of only nine centers accredited by the
American Academy of Sleep Medicine
(AASM). Our team of specialists includes doctors who are board certified in sleep medicine by the American Board of Medical Specialties and polysomnographic technologists (sleep technicians) who are registered (or registry eligible) by the Board of Polysomnographic Technicians (BRPT). Our board-certified physicians, who provide a quick turnaround for patient's reports, interpret the sleep studies and will work with you to develop a unique treatment plan for your specific condition.
At our sleep labs, we provide technical excellence in polysomnography, which is the medical term for a sleep study. A sleep study measures your sleep cycles and stages by recording brain waves (EEG or electroencephalogram), electrical activity of muscles (EMG or electromyogram and leg movements), eye movement, breathing rate, airflow and respiratory movements, blood pressure, blood oxygen saturation, heart rhythm. Each study includes continuous video and audio recordings.
The sleep labs at Houston Methodist follow all nationally accepted standards for the diagnosis and treatment of sleep disorders and provide the highest quality of care using a wide spectrum of services:
Diagnostic polysomnography (sleep study)
Positive airway pressure (PAP) titration (both continuous and bi-level titrations)
Split-night polysomnography (only for certain patients with severe sleep apnea) -- during the first portion of the night, the diagnosis is made; PAP titration occurs during the second portion of the night
Daytime sleepines

Multiple sleep latency testing (MSLT)
Maintenance of wakefulness testing (MWT)

Consultations with sleep medicine specialists
Average volume assisted pressure unit or device
Sleep Study Setting
We offer a hotel like environment where all rooms and bathrooms are handicap accessible. All rooms are private. Eight are equipped with queen size beds and 2 private rooms feature hospital beds and special lifts for patients with impaired mobility.
Ensuring Adherence for Improved Outcomes
Success in combating sleep disorders often lies in how well patients understand and follow through with treatments.
The sleep center program includes consultants for patients with psychiatric and behavioral issues and for those with anatomical abnormalities that can be treated by
oral maxillofacial surgery
and otolaryngology.
Polysomnographic technologists sleep technicians are available to ensure that durable medical equipment prescribed for the home is properly outfitted and tested for each patient to provide confident use and outcomes.
Houston Methodist Hospital is ranked Best in Texas and No. 11 in the nation by
U.S. News & World Report
for Neurology & Neurosurgery.
U.S. News & World Report
has also named Houston Methodist Hospital one of the nation's best as a nationally ranked Honor Roll hospital.
Learn more
.
Choose a Doctor at One of Our Locations