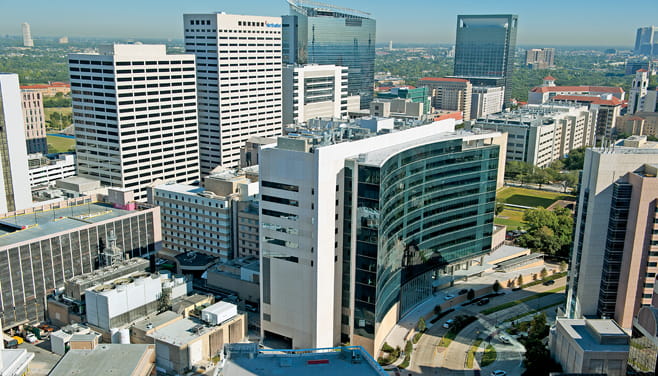 Outstanding research facilities are crucial for supporting the unique technological needs inherent to conducting translational research. Houston Methodist has more than 540,000 square feet of dedicated research space that is embedded throughout the academic medical center. Integrated into one of the nation's finest hospitals, the 440,000-square-foot Houston Methodist Research Institute Translational Research Building, provides the technology and support our doctors need to effectively and efficiently bring cures through all stages of clinical trials and to all patients around the world. The Research Institute includes open laboratory space designed to house 90 principal investigators, over 20 core facilities to enhance interdisciplinary research, and two Good Manufacturing Practice (GMP) facilities to prepare clinical-grade radiopharmaceuticals, biological agents and small molecules. The site houses preclinical GLP support, state-of-the-art imaging equipment for preclinical and clinical studies, and the MITIE surgical simulation and procedural skills training facility. Whether an investigator is in the initial phase of discovery or is developing, testing, or validating a new drug or device, the Research Institute has the infrastructure ready to assist in every step with technical expertise and state-of-the-art equipment.

modular labs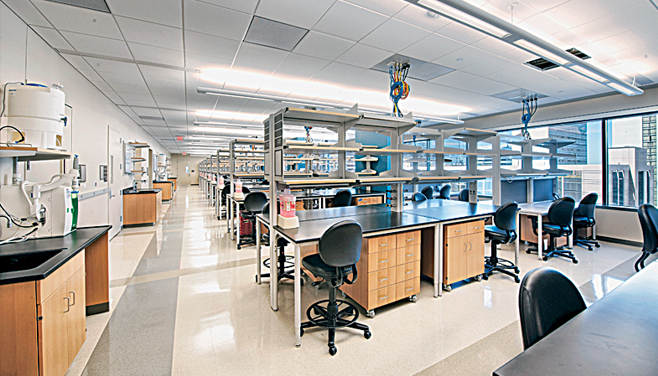 By using modular, flexible research areas and that encourage cross-disciplinary conversation, the design of the lab space makes it easy and inviting for our scientists to interact and discuss their work.
open workspaces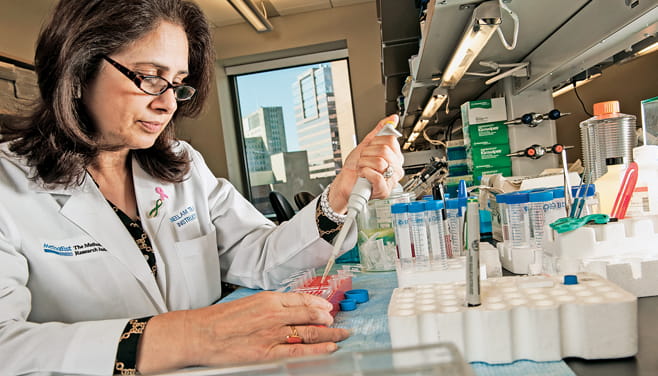 The idea behind the architecture was to create lab and personal workspaces in as "open and flowing" a style as is possible in a lab facility. We did this to foster collaboration and innovation sharing among scientists of all disciplines.
---
advanced technology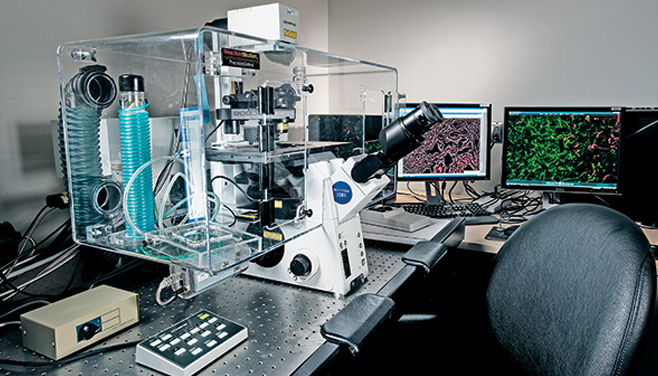 Technology is the backbone of our research institute building, providing researchers, scientists, physicians and engineers with all the tools they need to further their research. The building houses advanced imaging and molecular imaging suites dedicated solely to research.
cyclotron & radiopharmaceutical facility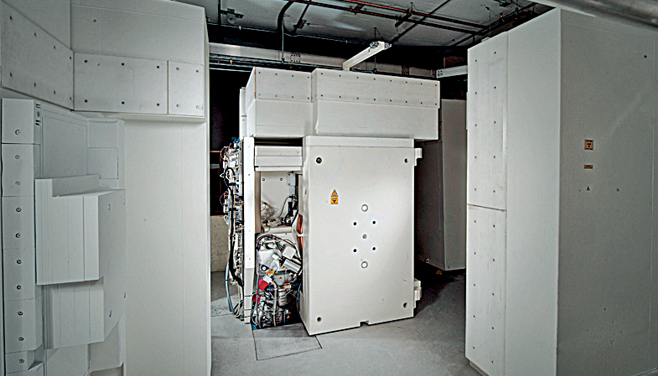 The research institute building comes equipped with its own cyclotron to create radioisotopes and an FDA certified GMP radiopharmaceutical lab for clinical grade materials to be used in imaging and research.
---