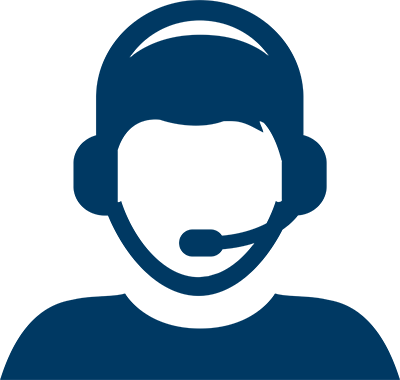 Let Us Help You Find a Doctor
U.S. PATIENTS:713.441.3800
INTERNATIONAL PATIENTS:+1.713.441.2340
The Cerebrovascular Center at Houston Methodist Neurological Institute offers treatment for virtually every disease that affects the blood vessels in the brain and spinal cord — from the most common to the rarest cerebrovascular conditions. Our fellowship-trained physicians are among the world's most accomplished and experienced neurosurgeons. We use the most advanced surgical, microsurgical and endovascular techniques available to help patients to the fullest extent possible. Patients can feel confident knowing the world-renowned experts at the center, along with our highly skilled support staff, deliver sophisticated, compassionate care to treat those diagnosed with
cerebrovascular diseases
.
We treat a full range of cerebrovascular problems, including some of the more rare and hard to treat conditions:
Brain aneurysms
Brain and spinal vascular malformations
Carotid atherosclerotic disease
Carotid cavernous fistulas
Cavernous malformations of the brain and spinal cord
Cranial and spinal dural fistulas
Head, neck, and facial arteriovenous malformations (AVMs)
Intracranial atherosclerotic disease
Moyamoya disease
MINIMALLY INVASIVE TECHNIQUE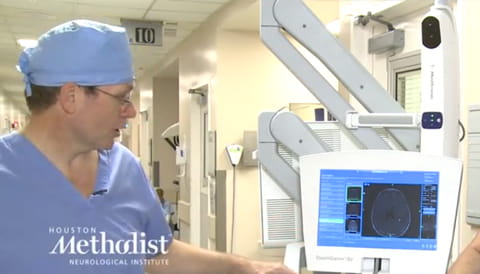 Dr. Gavin Britz used a minimally invasive technique to remove a vascular lesion from deep within a 44-year-old patient's brain. Houston Methodist Hospital neurosurgeons are first in the region to remove a lesion from deep within the brain through a tube inserted into a hole smaller than a dime.
Watch the video >
Cerebrovascular Center
6560 Fannin St.
Scurlock Tower, 9th Floor
Houston, TX 77030
713.441.3800
Share: