The Houston Methodist Neurological Institute was founded to provide continuity of care from diagnosis to acute medical and surgical intervention through recovery and reintegration with family and community. Through the years, we have distinguished ourselves nationally and internationally as a Center of excellence, providing the highest level of clinical care.
Our physicians and medical team members are outstanding, our patient care is exceptional, and we are proud of our cutting-edge research and advanced clinical contributions to neurology, neurosurgery, neuro-intensive care, neuroradiology, neurorehabilitation, ophthalmology, and psychiatry. We are also proud of our continuing affiliation with Weill Cornell Medical College, training the nation's best and brightest future neurologists and neurosurgeons.
We remain committed to expanding translational research that increases our understanding of the toughest problems confronting our patients: the fight against stroke, Alzheimer's disease, Parkinson's disease, ALS, brain tumors, epilepsy, spine disorders and cerebrovascular disorders.
STANLEY H. APPEL, MD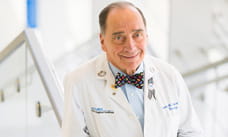 Professor of Neurology
Peggy and Gary Edwards Distinguished Endowed Chair in ALS Research
Chair, Department of Neurology
Co-Director, Neurological Institute
Houston Methodist
Weill Cornell Medicine
Faculty Profile
|
Clinical Profile
GAVIN W. BRITZ, MD, MPH, MBA, FAANS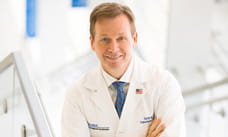 Candy and Tom Knudson Centennial
Chair in Neurosurgery
Professor of Neurological Surgery
Director, Neurological Institute
Co-director, Cerebrovascular Center
Co-director, Skull Base Program
Houston Methodist
Weill Cornell Medicine
Faculty Profile
|
Clinical Profile
Neurosciences Annual Report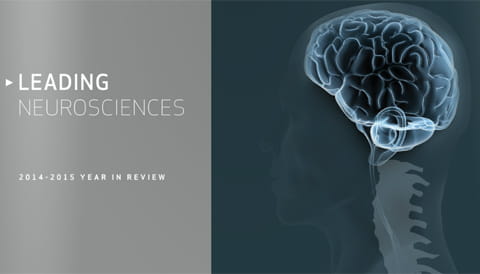 Houston Methodist - Neurosciences Annual Report.
Learn more
Physician Newsletter
A quarterly physician e-newsletter for the Houston Methodist Neurological Institute.
Go to The Synapse
US NEWS: Neurology & Neurosurgery RANKED NO. 24 IN THE COUNTRY
U.S. News & World Report
has ranked
Houston Methodist Hospital No. 24 among 1,236 hospitals in neurology and neurosurgery
and named Houston Methodist Hospital the No. 1 hospital in Texas every year since the award began. In addition, Houston Methodist is nationally ranked in 8 specialties, the most in the state. For almost 100 years, we have provided you the best clinical care, advanced technology and patient experience — that is our promise of leading medicine.