PGY1 for International
Graduates
The Houston Methodist PGY1 Pharmacy Residency for International Graduates (PGY1-IG) provides highly-qualified international pharmacist graduates the opportunity to attain the advanced knowledge, skills and experiences of an ASHP-accredited residency program in preparation for a future professional practice of distinction outside the United States.
Graduates of the program will be prepared to meet expectations of a clinical pharmacist-level position or a PGY2 residency training position. In either of these roles, the residency graduate will be capable of independently providing fundamental pharmaceutical care and becoming an integral member of a multidisciplinary patient care team. Graduates will be capable of self-monitoring and self-directed learning for the purpose of continuous performance improvement and will demonstrate a commitment to the pharmacy profession and its growth throughout the world. Graduates will possess leadership, safety and quality improvement skills required for introductory, formal or informal leadership positions within a U.S.-based or international hospital setting and contribute to the advancement of the medical and pharmacy literature.
To achieve the unique purpose of program, residents begin the 12-month program in mid-September each year, allowing time for immigration approval. Residents will train in the various hospitals in the Houston Methodist system, ranging in size from the flagship 900-bed facility to those with as few as 150 beds. This structured feature positions graduates for success in both large and small facilities. Graduates will be able to translate experiences to international facilities regardless of the hospital or pharmacy size.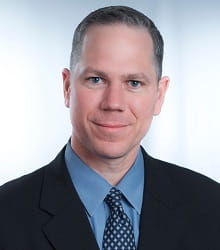 Residency Program Director:
Michael G. Liebl, PharmD, BCPS
Director of System Clinical Pharmacy Services
BS Pharmacy, Southwestern Oklahoma State University
PharmD, University of Houston
PGY1, St. Luke's Episcopal Hospital, Houston, TX
PGY2 Critical Care, St. Luke's Episcopal Hospital, Houston, TX
Contact Information:
6565 Fannin St., DB1-09
Houston, TX 77030
Email:
mliebl@houstonmethodist.org
Tel.713.441.6973
Fax: 713.441.1225

Accreditation:
Fully accredited by the American Society for Health-System Pharmacists (ASHP)

Positions Available:
Two

Duration:
12 months, starting around September 15th

Stipend:
Approximately $49,700/year

Benefits:

Paid time off (PTO) for vacation, holidays, personal reasons, severe weather emergencies, family or personal short-term illness
Health, dental, vision and life insurance
403B retirement plan
Application Information:
Applicants should go through the online
PhORCAS
system.

Application Deadline:
Application form, curriculum vitae (CV), letter of intent, recommendation letters (three) and all college transcripts (pharmacy and non-pharmacy): due December 25th
Send in application materials as early as possible before the deadline, as interview slots are limited.

Interview:
Onsite interview required for candidates not having previous Houston Methodist rotation experiences.

Licensure Requirements:
Must be a Registered Pharmacist in Texas within 90 days of starting the program.

Immigration Status Support:
The department of pharmacy will coordinate with Houston Methodist International to assist prospective residents with immigration.

For further information on licensure, contact the Texas State Board of Pharmacy:
Texas State Board of Pharmacy
William P. Hobby Building
333 Guadalupe, Suite 3-600, Box 21
Austin, TX 78701-3942
Tel.512.305.8000
https://www.pharmacy.texas.gov/