Questions about Academic Affairs?
The Office of Academic Affairs supports our faculty and departments in achieving their research and education goals. Explore our faculty development, extramural funding support, academic communications and planning services designed to meet the needs of our academic programs.
Faculty Development
The Office of Faculty Development supports academic productivity throughout the entire career path of our faculty with courses, mentorship, and individual coaching for teaching and clinical and translational research. The faculty development team assists faculty with developing and evolving their individual development plans. A comprehensive mentorship and collaboration program helps our faculty develop the strong network they need for success. Learn more.
Research Development
Our team provides services to secure extramural funding for and disseminate results of faculty projects and institutional strategic initiatives. They maintain touchpoints with agencies and sponsors to match project ideas/pilot data with intramural and extramural funding opportunities. Projects are supported with services for developing grant proposals, manuscripts, and outcomes and big data study protocols as well as other academic publications, responding to peer-reviews, performing statistical data analyses, visual communications such as models, animations and graphic abstracts. Learn more.
Academic Communications
Our team of media and communication strategists, designers, writers, programmers and project coordinators who share the stories of innovation at Houston Methodist with the world. The team oversees executive and corporate communications and special events in order to inform public officials, community and business leaders, sponsors, collaborators, alumni and supporters to advance strategic academic goals. Learn more.
Planning and Reporting
The Planning and Reporting team compiles academic metrics, benchmarking and intelligence to support decision-making, policy and positioning analysis, strategic planning and implementation, and academic program assessments that are designed to optimize the success of our academic enterprise.
Intramural Funding Opportunities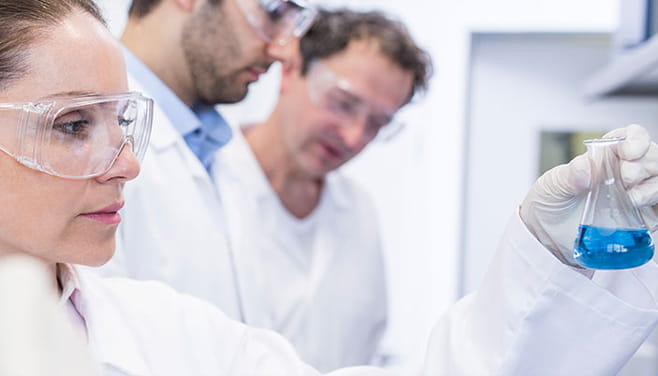 Houston Methodist offers a range of competitive intramural funding opportunities to support and encourage faculty in research and scholarship endeavors that contribute to professional growth. Intramural grants are funded through a competitive application process. Learn more about application requirements.